COACH HART
B.S. CSCS | EarthFIT Founder
Best Selling Author of Healing Hacks
Creator Of EarthFIT Training Systems
Creator Of Back Pain Relief4Life
Costa Rican Tree House Owner

Certification(s)/Qualification(s):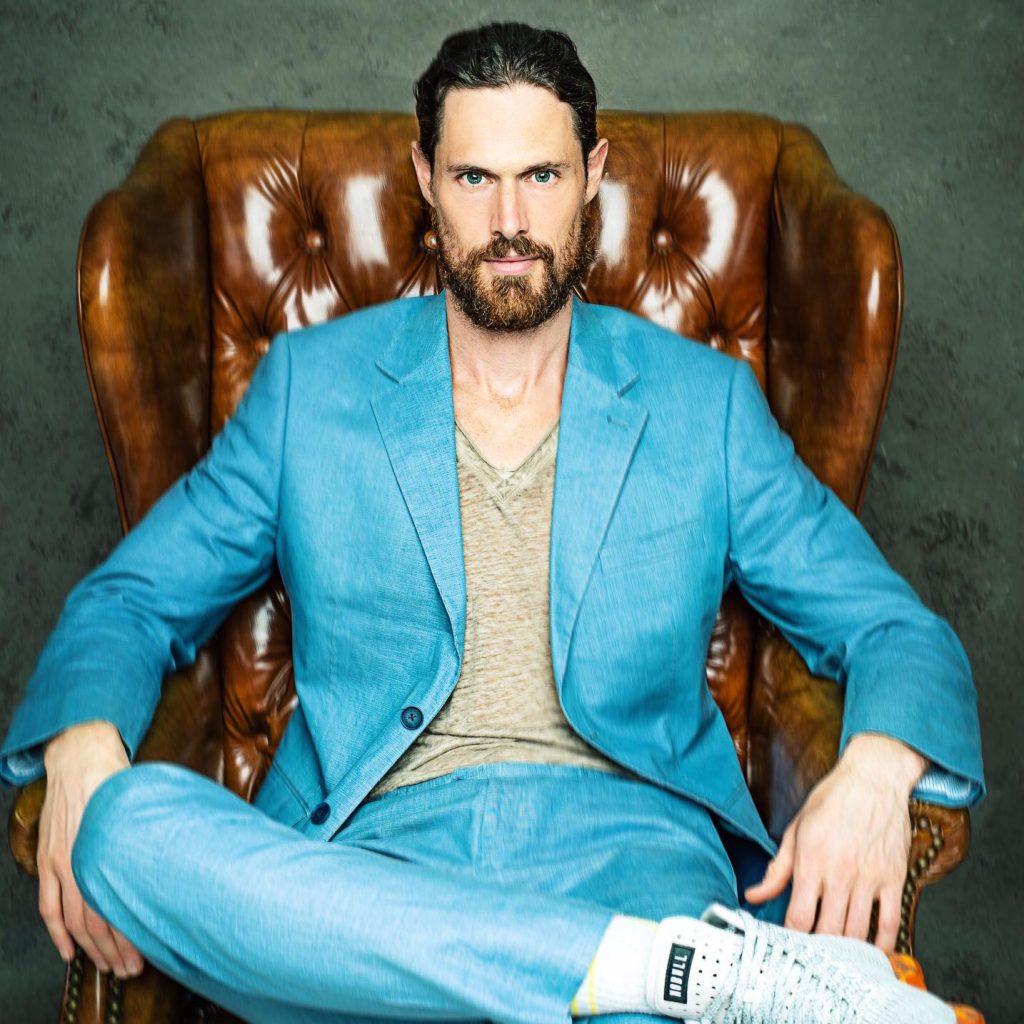 Founder of MY BACK PAIN COACH and Co-creator of BACK PAIN RELIEF4LIFE, Internationally successful back pain relief program
Author of HEALING HACKS Best selling in 5 categories on Amazon: Pain Management, Back Pain, Naturopathy, and Natural Medicine Featured in Entrepreneur Magazine,
Ian has been a column writer for The Low Country Weekly below are just a few of his recent articles:
Featured in Entrepreneur Magazine
Featured in Eden Magazine
Featured in MEN'S HEALTH MAGAZINE and on the MEN'S HEALTH WEBSITE
Featured Health Expert on NEW YORK 1 NEWS
Guest on the Mike and Juliet Morning Show
Wrote programs for and participated in the MEN'S HEALTH URBANATHALON
Quoted in OK MAGAZINE
Certified Strength and Conditioning Specialist (CSCS)
Equinox Tier 3 EFTI Certified
2 Kettle Bell Training Certificates
Hardstyle Kettlebell Certified Instructor
Certificate in Integrated Stretching Techniques
Functional Movement Screen (FMS) Specialist
Wim Hof Instructor
Certified CPR Instructor
Ian Hart has been in sports and fitness for his entire life. He has worked professionally in the health and fitness industry for more than 14 years. He is a best selling author of Healing Hacks. He is the creator and owner of EarthFIT Training Systems – designed to transform people to their optimal health and fitness level in the safest, fastest and most effective manner. He is also the creator of Back Pain Relief4Life, an internationally successful back pain relief program which has been sold in over 120 countries and Co-founder of MyBackPainCoach.com. Ian is the owner of a treehouse in a world famous treehouse community called Finca Bellavista in Costa Rica, where he hosts transformational Wim Hof Method retreats as a Wim Hof Method Instructor. He has been featured in Entrepreneur Magazine, Eden Men's Health Magazine, SELF Magazine, OK! Magazine, the Fox Morning Show, and NY1 News as a guest fitness expert.
Ian started his career in New York City, the most competitive fitness market in the world. He worked his way up to become a Personal Training Manager in one of the most successful personal training companies in the world. Then opened up his own training facility EarthFIT over 11 years ago which now has 3 locations.
Ian has hired, educated, managed, led and sometimes fired more than 150 personal trainers. He has dedicated his business and his life to helping people lead healthier, happier and stronger lives and have more freedom through cutting-edge scientific training programs designed to get working professionals and their families to their optimal fitness levels in the safest, fastest, and most effective way possible.
---
KHADINE CLIFFORD
BBA, CSCS | EF Coach
Certification(s)/Qualification(s):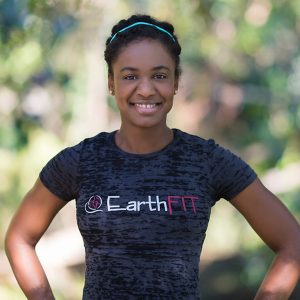 NSCA Certified Strength and Conditioning Specialist (CSCS)
BBA Howard University Graduated with top honors
CPR/AED Certified
Article and blog writing and editing for EarthFIT
Former collegiate scholarship winner
Back Pain Relief4Life Certified
Originally from the twin island of Trinidad & Tobago, Khadine obtained a Bachelors degree from Howard University in Washington, DC. While in Trinidad, Khadine spent her early and high school years participating in many track & field events, but excelled in mid-distance running, receiving several accolades. During her advanced level years in H.S., Khadine was named captain of 200+ students, in charge of keeping them active and encouraging them to participate in various sports and activities. After high school, Khadine focused on academia, pursuing the field of Finance and garnering full scholarships and top honors. While working on Wall Street, Khadine rekindled her passion for fitness while training at NYC's top personal training gym, seeking the best personal trainers NYC had to offer. That passion for fitness redirected her career to the field of personal training and fitness, and she moved to Beaufort, South Carolina to help build EarthFIT. One of the original staff members, Khadine has been under the wing of the EarthFITs highly knowledgeable and experienced trainers. Khadine works concurrently in her role as Operations Manager and Personal Trainer here at EarthFIT.
---
REID BABINEC
BS CSCS | Peronal Trainer Manager Lady's Island
Certification(s)/Qualification(s):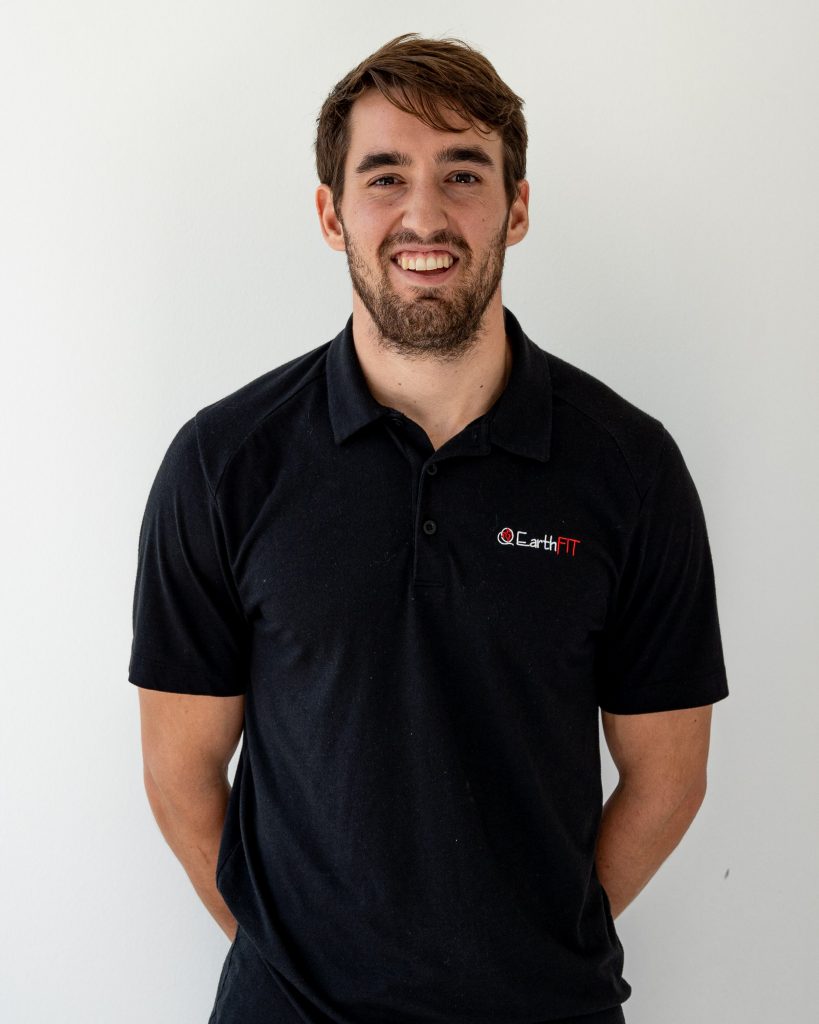 BSc in Exercise Science and Environmental Science from Guilford College
Certified Strength and Conditioning Specialist (CSCS)
Hardstyle Kettlebell Certified Instructor
Precision Nutrition Certified Coach
Back Pain Relief4life Certified
First Aid/CPR/AED Certified
Reid realized his love for movement at a young age. He was always involved in multiple sports while growing up. The choice to study exercise in college was an easy one for Reid, because he grew a passion for the gym while in high school. He attended Guilford College in Greensboro, North Carolina where he received a Bachelor's Degree in Exercise Science, as well as Environmental Science. While at college Reid was a farmhand at Guilford's organic produce farm for two years where he developed a new interest in nutrition and how it plays such a key role in not only athletic performance, but also everyday life. Reid has a plethora of experience working with athletes from his time interning as a strength and conditioning coach at both DiamondFit Performance and the University of Maryland. He believes that exercising and being outside in nature are key parts to a healthy, happy life. He worked as a personal trainer and class instructor at his local YMCA before starting at EarthFIT.
---
SAM HOSTER
CSCS, CPT | EF Lady's Island Owner | EF Coach
Certification(s)/Qualification(s):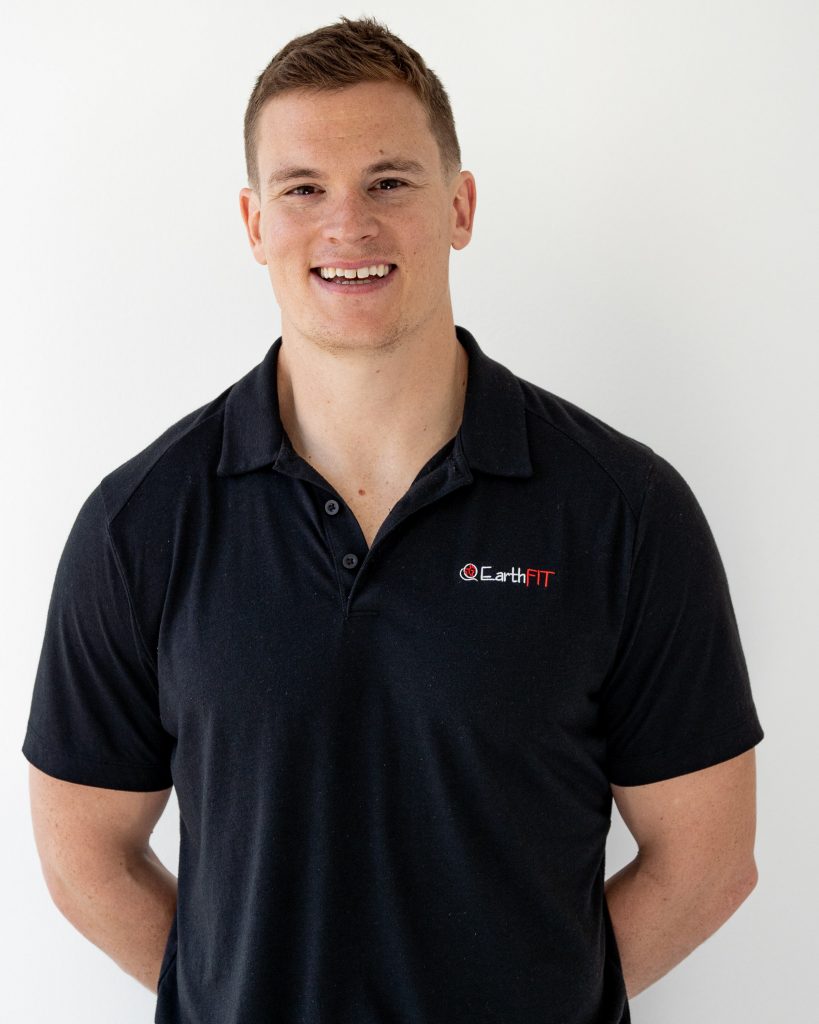 NSCA Certified Strength and Conditioning Specialist
International Sport Science Association Certified Personal Trainer
Precision Nutrition Certified Coach
Officer Health,Wellness, and Fitness Certified
Back Pain Relief4Life Certified
First Aid/CPR/AED Certified
Sam has been involved in health and fitness his entire life. Originally from Seneca, Illinois, Sam was a decorated athlete in high school playing Football, Basketball, and Baseball. Sam continued his athletic career at Monmouth College where he was a four year letter winner on the football team. Sam was voted team MVP and Captain of the football team his senior year. After graduating with a B.A. in Communications, he coached youth football and began a career in Law Enforcement. While working the night shift as a city police officer, he spent his days creating a personal training business, Find Yourself Fitness LLC. The success of the business further ignited Sam's passion for personal training. With the support of his wife, Sam and his young family moved cross country to further pursue his professional desires. When not at EarthFIT Sam can be found spending time with his wife & three children, cooking a luscious meal, or working out in his garage.
---
ANDREW NOLL
CPT | EF Lady's Island Coach
Certification(s)/Qualification(s):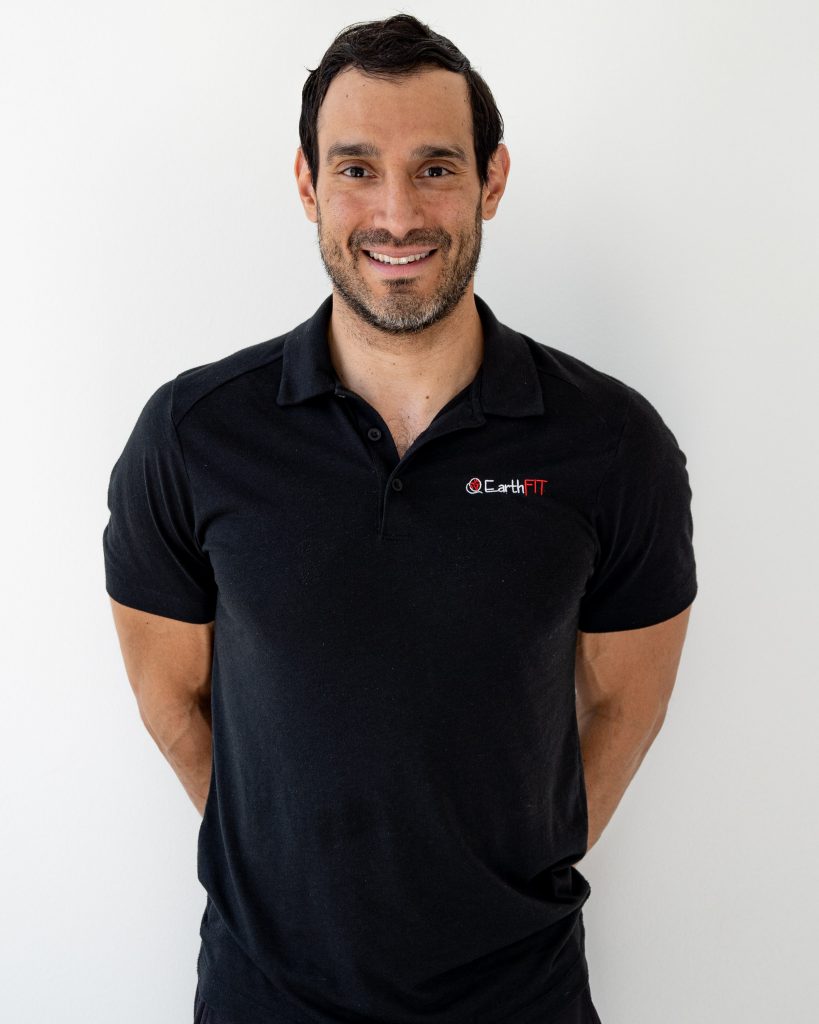 NASM Certified Personal Trainer
NASM Corrective Exercise Specialist
NASM Performance Enhancement Specialist
NASM Behavior Change Specialist
StretchLab Stretching and Mobility Specialist
First Aid/CPR/AED Certified
Andrew started his passions for health and fitness back when he started weight training for his high school sports lacrosse and basketball. He was further fueled by continuing sports and weight training in college to then growing a total of 5 gyms in three states, while personal training since 2011. He found EarthFIT when he moved down to South Carolina in 2021 with his wife and baby boy where he is now continuing his passions of helping people lead healthier and more fit lives inside and out! He plans on impacting 10,000+ lives directly and is super excited to join his clients in their health and fitness journey! He is obsessed with personal development, reading, podcasts, and learning anything he can about health, nutrition, injury prevention and optimizing life! He enjoys playing with his baby boy and going on dates with his wife, Suzie!
---
JARED SCHWARTZ
CPT | EF Lady's Island Coach
Certification(s)/Qualification(s):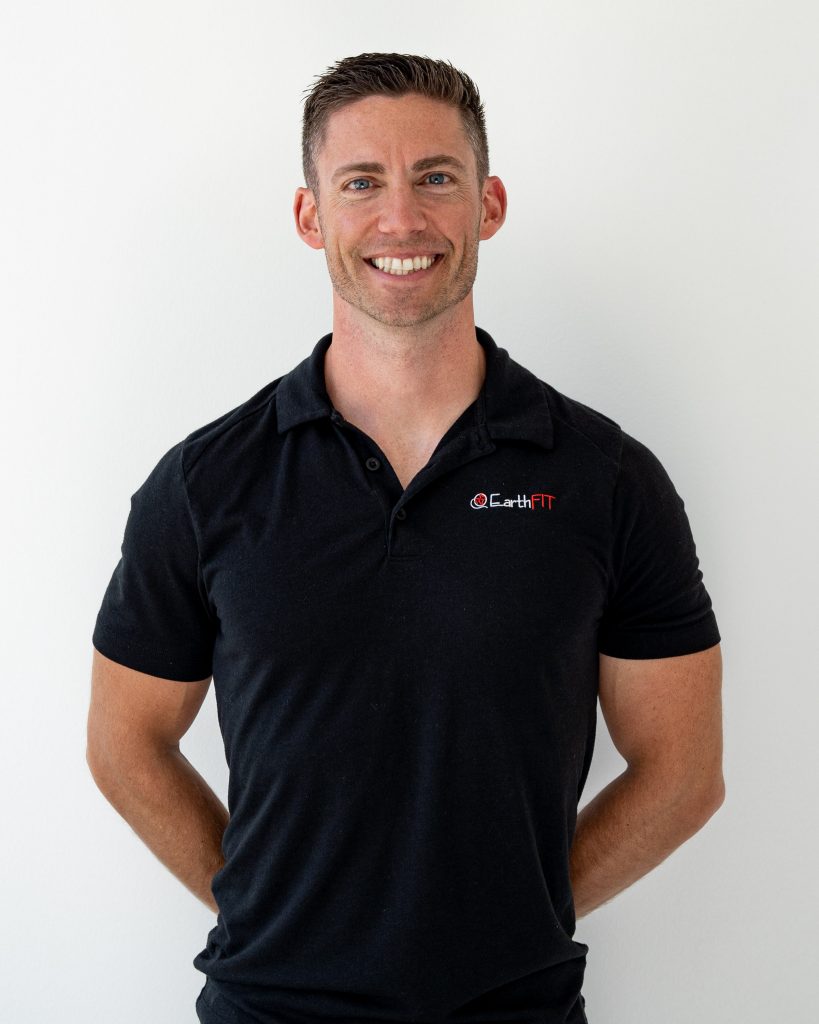 NASM Certified Personal Trainer
NASM Weight-Loss Specialization Certified
First Aid/CPR/AED Certified
Jared is originally from Long Island, NY. He has been physically active since a young age. He started playing soccer at the age of 4 and continued through High school while doing a variety of other sports as well including baseball, basketball, and roller hockey. Jared's interest in fitness and nutrition started at age 15 when he started weight training. This interest quickly turned into a passion where he has dedicated himself to understanding the most effective ways to stay fit and healthy. After graduating from Salisbury University with a B.A. in Business Management, he went to work at his family's Office Coffee service. After 14 years in the coffee industry, Jared decided he needed a career change. His love for health made for an easy decision to become a personal trainer where he could use his passion to help change the lives of others. After becoming a certified personal trainer, Jared began 1-on-1 personal training in NY before recently moving down to Beaufort with his family in 2021.
---
ELI SHELTON
BS Nutrition & Dietetics | EF Lady's Island Coach
Certification(s)/Qualification(s):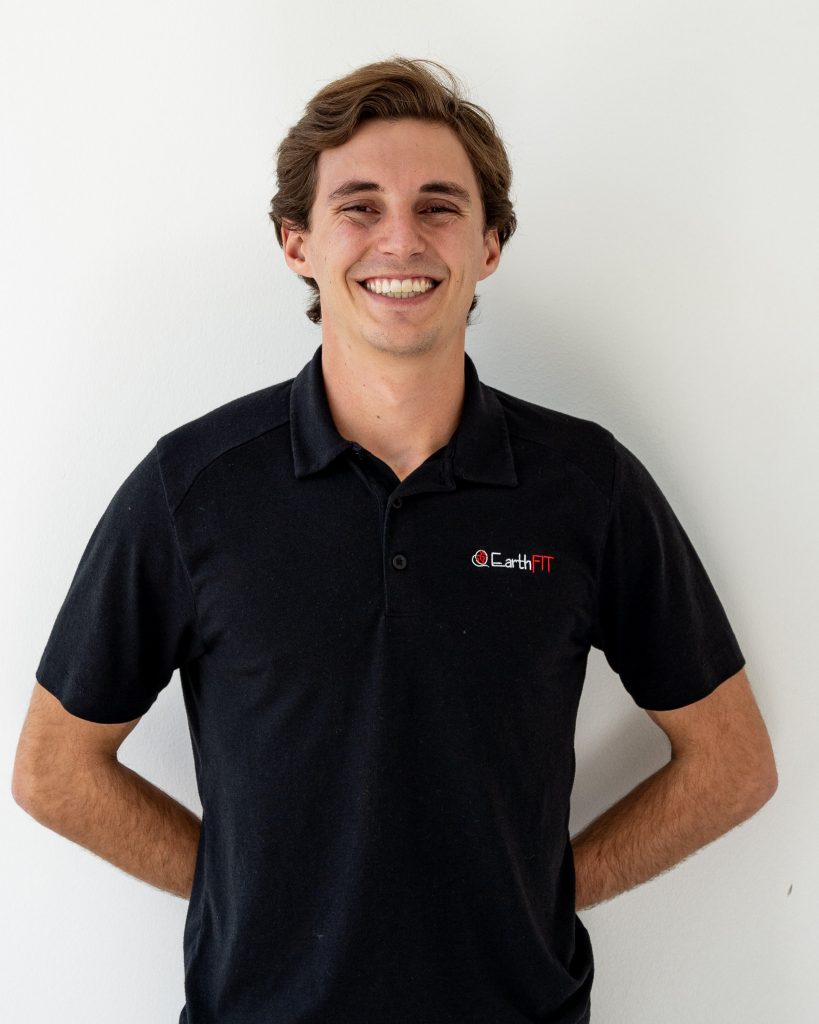 BSc in Nutrition & Dietetics from Appalachian State University
First Aid/CPR/AED Certified
Eli studied Nutrition & Dietetics at Appalachian State University in North Carolina. He realized his love for food and fitness early in his college career. Pairing healthy foods with proper training helped with stress management throughout his college years. Eli also found a love for the outdoors, every weekend was filled with hiking new trails on the blue ridge parkway or trout fishing the New River located in Boone North Carolina.  After college Eli completed an internship under a Registered Dietitian where he shadowed consultations, wrote various meal plans, and helped clients be the best version of themselves. Upon completing his Internship he moved to Beaufort SC with his wife who works as an Interior Designer in Bluffton SC. He fully believes that proper training paired with healthy eating is the ultimate key to living a healthier/happier lifestyle.
---
LEE POWELL
MSc, CPT | EF Habersham Owner | EF Coach
Certification(s)/Qualification(s):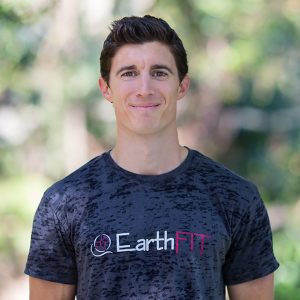 MSc in Sport & Exercise Science
Authored and published SAQ book 'Speed for Soccer
CPR Certified
Certified FMS Specialist
Completed a full soccer scholarship as team captain.
NESTA Certified Personal Trainer
IYCA Certified
Hardstyle Kettlebell Certified Instructor
National Association Speed Explosion Certified
NESTA SAQ Certified
Originally from Wales, UK, Lee moved to Georgia where he obtained a full soccer scholarship and became captain after his first season. It was here that he gained his passion for helping individuals to reach their health and fitness goals and pursued a career in personal training in Augusta, GA, while also coaching select soccer in his spare time. This move led him to Charleston, SC where he continued to gain more knowledge and experience at the personal training studio Shaping Concepts. In search of more knowledge Lee then went to London, UK to complete a Masters degree in sport & Exercise Science while also working at Professional soccer clubs Sports Science departments. He also set up a thriving group fitness business called HIITCAMP where members have the option of indoor and outdoor classes. The next adventure involves taking his young family back to SC and the next challenge involves bodyweight training calisthenics which he is passionate about performing such feats as human flags, front levers and planches.
---