COACH HART
B.S. CSCS
Certification(s)/Qualification(s):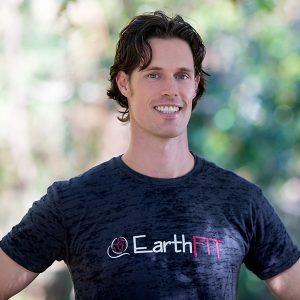 Founder of My Back Pain Coach and Co-creator of Back Pain Relief4Life, Internationally successful back pain relief program
Ian is a column writer for The Low Country Weekly below are just a few of his recent articles:
Featured in Men's Health Magazine and on the Men's Health website
Featured Health Expert on New York 1 News
Guest on the Mike and Juliet Morning Show
Wrote programs for and participated in the Men's Health Urbanathalon
Quoted in OK Magazine
Certified Strength and Conditioning Specialist (CSCS)
Equinox Tier 3 EFTI Certified
2 Kettle Bell Training Certificates
Certificate in Integrated Stretching Techniques
Functional Movement Screen (FMS) Specialist
Certified CPR Instructor
While in New York City, Ian ran personal training departments for high level fitness clubs, where he coached, led and supervised over 70 trainers. Ian also served as a PR representative and spokesperson for Crunch NYC, was a monthly blogger for the company's website, and a lead educator and CPR instructor for Crunch. He was featured in both the Men's Health magazine as an "Expert Veteran Trainer", and the Men's Health website dedicated to specific workouts and tips for success. Ian is a graduate of Officer Candidate School for the United States Marine Corps with a certificate of superior physical performance. Prior to that, he played National AAU basketball for the Connecticut Starters. Ian is continually progressing his education. His next pursuit is a Master's degree in Sport Science.
---
KHADINE CLIFFORD
BBA, CSCS
Certification(s)/Qualification(s):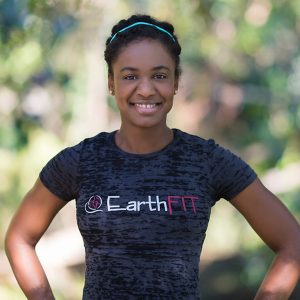 NSCA Certified Strength and Conditioning Specialist (CSCS)
BBA Howard University Graduated with top honors
CPR/AED Certified
Article and blog writing and editing for EarthFIT
Former collegiate scholarship winner
Back Pain Relief4Life Certified
Originally from the twin island of Trinidad & Tobago, Khadine obtained a Bachelors degree from Howard University in Washington, DC. While in Trinidad, Khadine spent her early and high school years participating in many track & field events, but excelled in mid-distance running, receiving several accolades. During her advanced level years in H.S., Khadine was named captain of 200+ students, in charge of keeping them active and encouraging them to participate in various sports and activities. After high school, Khadine focused on academia, pursuing the field of Finance and garnering full scholarships and top honors. While working on Wall Street, Khadine rekindled her passion for fitness while training at NYC's top personal training gym, seeking the best personal trainers NYC had to offer. That passion for fitness redirected her career to the field of personal training and fitness, and she moved to Beaufort, South Carolina to help build EarthFIT. One of the original staff members, Khadine has been under the wing of the EarthFITs highly knowledgeable and experienced trainers. Khadine works concurrently in her role as Operations Manager and Personal Trainer here at EarthFIT.
---
BEN HESKETT
B.S. CSCS
Certification(s)/Qualification(s):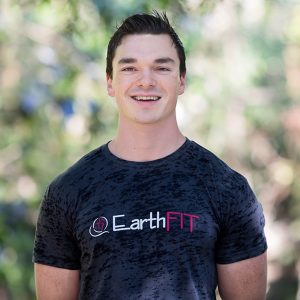 BS from Bloomsburg University of Pennsylvania
Certified Strength and Conditioning Specialist (CSCS)
Precision Nutrition Certified Coach
Training for Warriors Level 1 Certification
CPR/AED Certified
Competed in Men's Physique in the OCB
Took 1st, 2nd, and 3rd in my three competitions
Ben always loved athletics and ran Track and Field in High School. He interned at GoSport Physical Therapy while in High School and discovered through the internship that he wanted to help people through training and nutrition as opposed to rehab. Therefore, he decided to attend Bloomsburg University of Pennsylvania and pursue a Bachelor's Degree in Exercise Science.
Passionate about health and fitness, Ben became president and Head Advisor of Bloomsburg University's (BU) Strength and Fitness Club. He organized club Powerlifting and Strongman meets and full sanctioned organization RPS Powerlifting Meets. He was the Strength and Conditioning Coach for BU's Women's Basketball Team and Men's Baseball Team and was a Personal Trainer for the BU Student Rec Center doing one on one training and Group Personal Training before starting his employment at EarthFIT.
---
JACKSON DAVIS
B.S. CPT
Certification(s)/Qualification(s):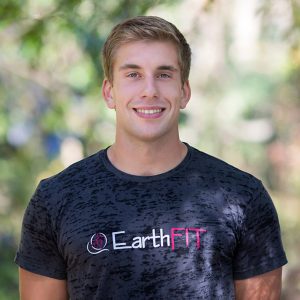 NASM Certified Personal Trainer
Equinox Tier II Trainer
National Personal Training Institute Personal Training Diploma
Kettle Bell Certified (NASM)
CPR Certified
Osteoblast Training Certified (NASM & NSCA Accredited)
Speedblast Training Certified (NASM & NSCA Accredited)
Back Pain Relielf4Life Certified
Prior to his employment at EarthFIT personal training facilities, Jackson was employed at a high-end Equinox sports club as a Tier II trainer as well as the House of Sports fitness center. Jackson's focus was group fitness as well as coaching D1-D3 athletes and high school athletes. Before that, he interned at Sweat Revolution concentrating on bootcamps and youth athletic trainings.
As a young teen, Jackson battled obesity, and at age 13, tipped the scales at 238lbs. That was when he had an epiphany, made a lifestyle change in his diet and started sports. By high school, Jackson became a member of a winning Class B soccer team in his division, was on the NY state team in Nordic Ski racing and sectional competitor in the track and field pentathlon. Jackson's drive and passion for health and fitness has led to his employment at EarthFIT and continues in his pursuit for knowledge of the fitness field and business overall.
---
 LEE POWELL
MSc, CPT
Certification(s)/Qualification(s):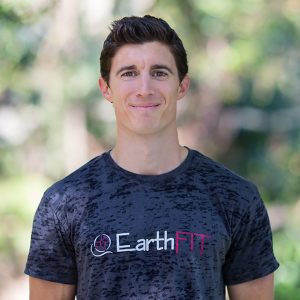 MSc in Sport & Exercise Science
Authored and published SAQ book 'Speed for Soccer
CPR Certified
Certified FMS Specialist
Completed a full soccer scholarship as team captain.
NESTA Certified Personal Trainer
IYCA Certified
National Association Speed Explosion Certified
NESTA SAQ Certified
Originally from Wales, UK, Lee moved to Georgia where he obtained a full soccer scholarship and became captain after his first season. It was here that he gained his passion for helping individuals to reach their health and fitness goals and pursued a career in personal training in Augusta, GA, while also coaching select soccer in his spare time. This move led him to Charleston, SC where he continued to gain more knowledge and experience at the personal training studio Shaping Concepts. In search of more knowledge Lee then went to London, UK to complete a Masters degree in sport & Exercise Science while also working at Professional soccer clubs Sports Science departments. He also set up a thriving group fitness business called HIITCAMP where members have the option of indoor and outdoor classes. The next adventure involves taking his young family back to SC and the next challenge involves bodyweight training calisthenics which he is passionate about performing such feats as human flags, front levers and planches.
---
STEPHEN WYATT
B.S. CSCS
Certification(s)/Qualification(s):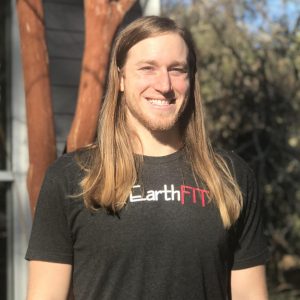 Bachelor of Science in Physical Education from Southern Wesleyan University
Certified Strength and Conditioning Specialist (CSCS)
Precision Nutrition Certified
Back Pain Relief4Life Certified
CPR/AED Certified
While growing up in Pickens County, South Carolina, Stephen enjoyed playing sports and promoting fitness. He played basketball and baseball throughout middle school and high school. The high school he attended had the number one ranked baseball team in South Carolina two years in a row. Stephen received numerous accolades from both sports. As a high school senior, he was selected to the South Carolina 3A All-State and All-Star baseball teams. He was also ranked as one of the top seniors in South Carolina receiving Male Athlete of the Year at his high school his senior year and graduating with academic honors. Although offered scholarships in baseball and basketball, Stephen chose to continue his baseball career, and academic honors, at Southern Wesleyan University, in Central, South Carolina. Stephen graduated with a Bachelor of Science in Physical Education. Prior to his employment with EarthFit, he worked in Kershaw County, South Carolina, as a Physical Education teacher, where he also coached basketball, baseball, and football at the high school level. Stephen was also the head strength and conditioning coach for the high school and a recipient of the Golden Apple Award.
---
 WHITNEY OSTRANDER
Certification(s)/Qualification(s):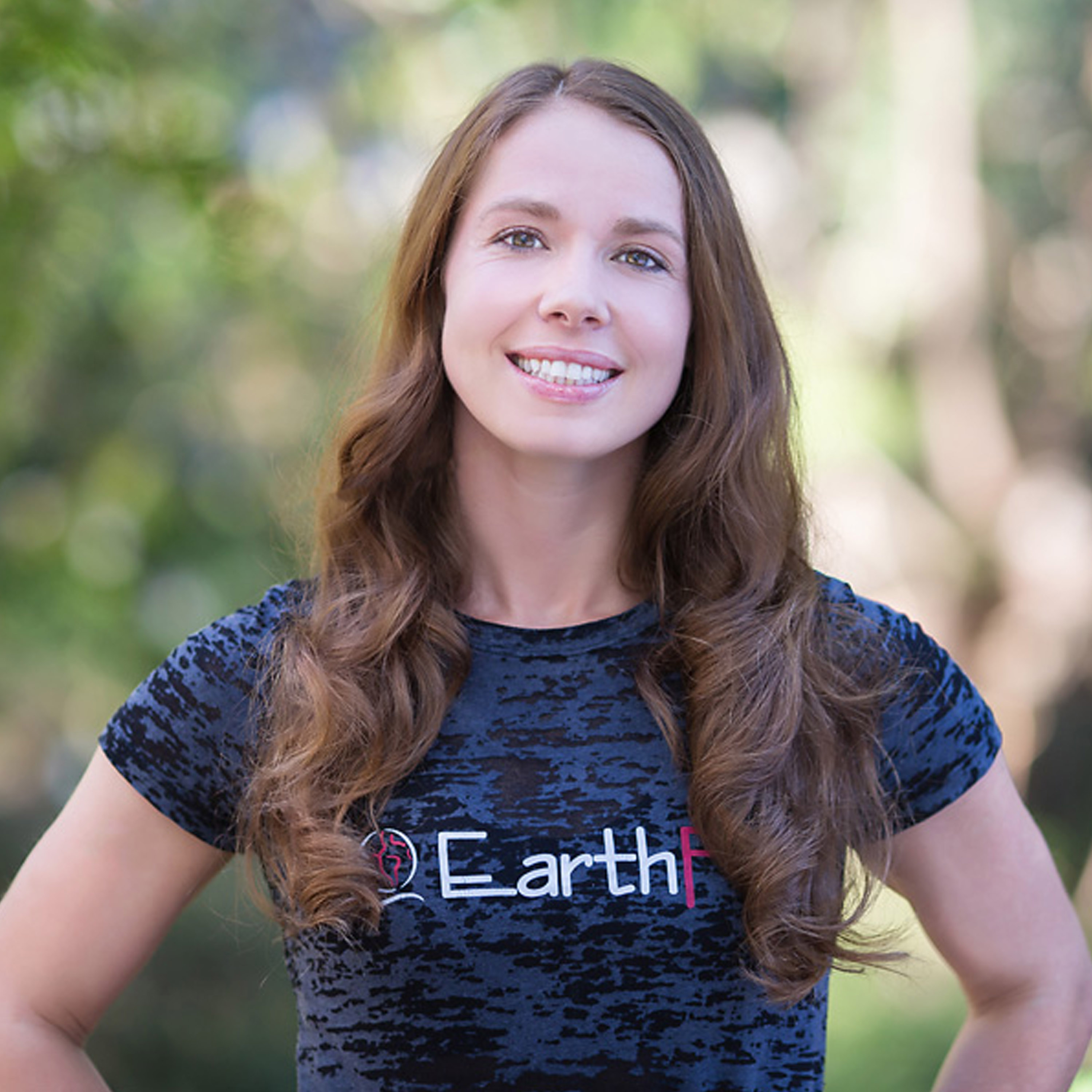 BA from Austin College
CPR Certified
NCAA, ASC All-Conference 1st Team award
USSF "Y" License
USSF Grade 8 Referee
Back pain Relief4Life Certified
Whitney has always been passionate about health and fitness and has led an active life.  Her primary sport growing up was soccer, which she played competitively both in the United States and abroad – winning championships at the local, state, national and international level as well as individual honors.  Whitney graduated with a BA from Austin College in Sherman, Texas.  As a certified USSF Youth Soccer Coach and Referee, Whitney became involved in the operations of Dynamic Youth Sports Programming, LLC, an organization that changed the face of youth soccer in North Texas, expanding from 12 teams to over 300 in five years.  She managed the league's website and supported both business development and operations.  Whitney is thankful for the opportunity to be at EarthFIT first as a client and now as an Operations Manager where she can align her passion for health and fitness with her operational experience.
---