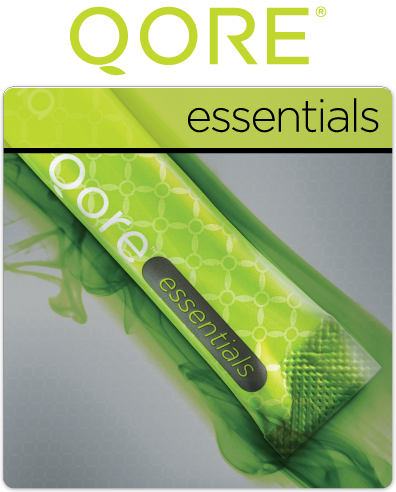 QORE Essentials
Qivana's legendary Immortality Herb® ensures you have the strength, health, and vitality to age optimally. With 4x the nutritional content of Ginseng it is one of the most healthful and nutrient dense botanical's ever discovered.
Decades ago Chinese scientists discovered people in a remote village living longer and healthier than the rest of the population. They also found that an unfamiliar tea, made from jiaogulon leaves, was taken daily for strength and energy and was believed to be a powerful healing tonic.
Research revealed this plant contained over 100 different saponins (beneficial nutrients) inside its leaves – 4x the number found in ginseng. Qivana is proud to introduce the modern world to the Immortality Herb. QORE Essentials contains the nutritional equivalent of 20 cups of tea from the Immortality Herb. Our expert formulators have paired the Immortality Herb together with 2 other herbs to provide an incredible formula giving you improved health and strength as you age.
Benefits:
Enhances energy without the crash
Helps your body cope with stress and fight against fatigue
Supports the body's natural inflammation response
Promotes normal and healthy joint function
Helps eliminate your creaky, sluggish, and rigid joints
Directions for Use
Take 1-4 packets daily. Pour a small amount directly onto your tongue and allow powder to dissolve and absorb up to 30 seconds. Repeat until finished. Follow with 8 oz of water. For best results take mid-morning and mid-afternoon.
NOTE: Pregnant or lactating women, diabetics, hypoglycemics, and people with known medical conditions should consult with a physician prior to taking supplements. Store in a cool, dry place.
What Makes It Unique
Qivana is proud to introduce the world to the obscure Immortality Herb. Few people know or understand that this rare jewel contains 4x the nutrients of Ginseng (long revered as the King of Herbs), with over 130 varieties of saponins identified. This makes it one of the most nutritionally dense plants ever discovered. Our extraction process purifies and standardizes the nutrients to ensure each dose contains the equivalent of 20 cups of tea! This herbal blend absorbs into your system faster than any other delivery mechanism with our proprietary Direct Dissolve® technology that allows for sub-lingual and buccal absorption.
Other Ingredients
Fructose, Natural Flavors, Stearic Acid, Sodium Bicarbonate, Stevia, Silicon Dioxide
Supplement Facts