Hey EF Fam,
As flu and cold season hit its peak, I thought I would share this
important information about Vitamin-C with you. Most people are
not aware of its power in the face of sickness.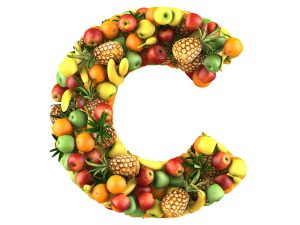 It is a long video but you will find a lifetime of healing information
in it that will be well worth watching.
If you could cut your cold and flu time down by 80% for the rest of your life,
would this 1 hour seminar be worth it?
Reduce Colds And Flus by 80% with this one…

Committed to your success,
Ian
P.S. Here is a testimonial of unexpected consequences of doing the EarthFIT Body-mind Purification Program. "I wanted to share with you another result I just found out about. For the last 8 or so years I've worked off and on with a coach at the gym. He regularly weighs me and measures my body fat % to track how I'm doing. The gym regularly does 60 day challenges to encourage people to lose weight/fat. I don't care so much about what the scale says but I do track body fat %. Typically he recommends shooting for a 1 or 1.5% change over the 60 days because he knows that even that is a struggle for me and I end up usually less than 1% despite clean eating and working out. Yesterday was the end of another 60 days so I went in for my results. Once I stepped off the machine that measures the body fat he said "what have you been doing?" I asked why he was asking and he showed me I dropped 3.9% body fat. He said that is so dramatic for me that he was stunned. I told him about the protocol. I think he is still stunned!"
P.S. We are at full capacity and still have people on a waitlist for the Lady's Island location. There are many people inquiring about joining EarthFIT, if you have friends and family who are interested, please let them know to get on the wait list ASAP so they can in sooner rather than later.
Ian Hart is a Body-Mind Transformation expert, the creator of EarthFIT Training Systems, co-creator of BACK PAIN RELIEF4LIFE, and founder of BEAUFORTPERSONALTRAINING.COM and MYBACKPAINCOACH.COM. Ian and his team help people get into optimal shape in the safest, fastest and most effective way possible, using cutting edge science.