EarthFIT Testimonial
"I would highly highly highly recommend this program to anyone. Like I said, I've tried so many programs in a lot of different cities, most recently Boston, and I don't think anybody has achieved what they have achieved here and what EarthFIT has achieved here in Beaufort, South Carolina so I feel like we're really fortunate to have this kind of program here and I highly recommend you try it.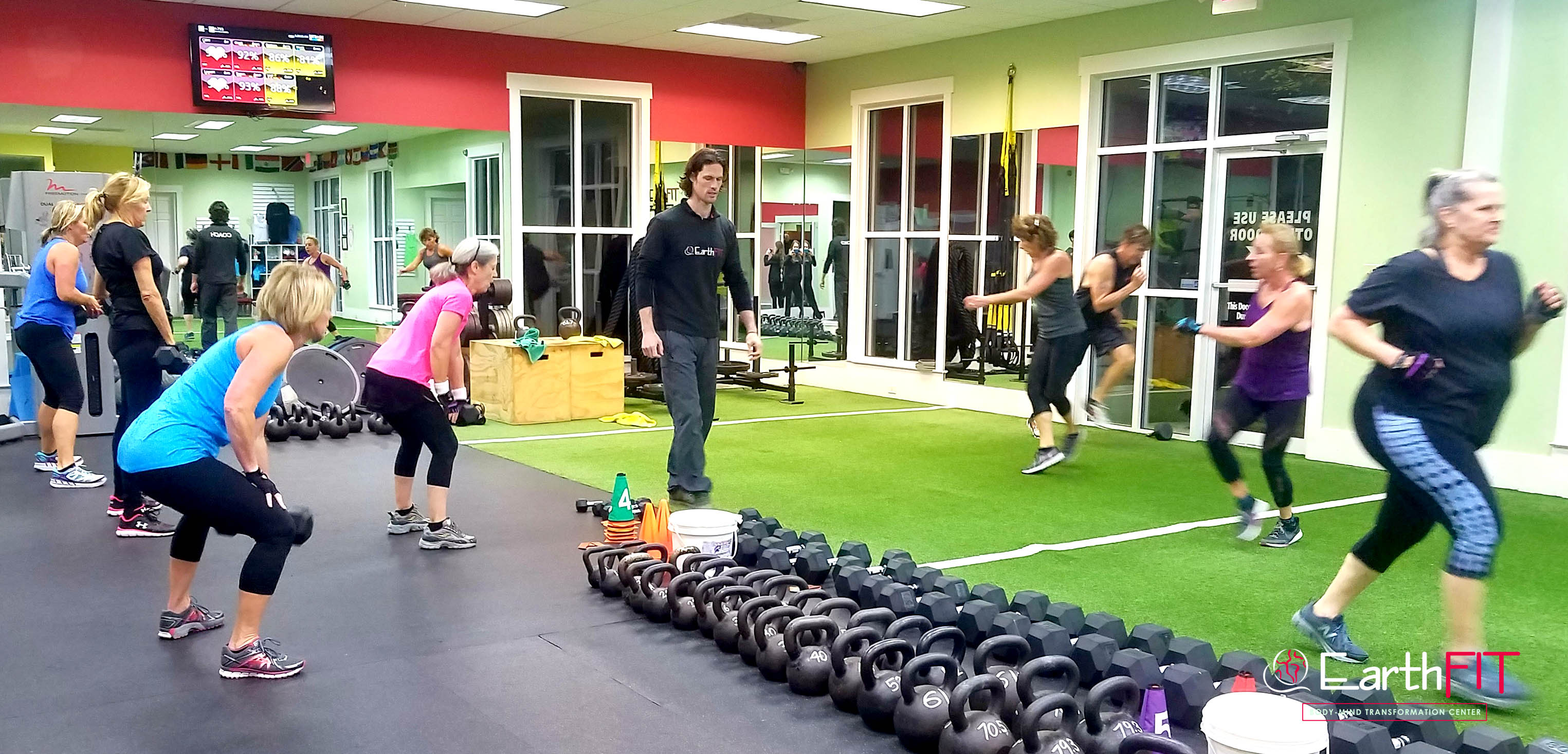 It's quick, it's efficient, it's safe, and you'll feel so incredibly good at the end of it. You feel amazing and you see the results and you… it's not only physically seeing the results, but definitely mentally as well. You just feel better all over and again I highly recommend it.
Before I came to EarthFIT, I had tried a number of different gyms over the past 30 years, a lot of different programs and I'd love to mix it up. I did the crossfit thing, I felt strong but ended up hurting myself pretty significantly and knew I couldn't go back to that but I had trouble finding a program that had great intensity that I could have fun with and still see a lot of results. You see results immediately to your body. I love to come here, you're walking into a friendly environment, everybody knows your name, you get a nice greeting. It's clean, it's organized, it's almost personal training and an environment where you can work of one another's energy and push one another in the class. It's personal training, because the trainers they know what you're capable of as an individual, when to push you, when not to push you, they're constantly on you for your form and you know, keeping you motivated.
I haven't experienced a program that's so quick, efficient, fun and you felt like you weren't going to get hurt because that's always a fear I think with anybody doing intense workouts and trying to change the body that you know fear of injury and here I really believe the trainers are so knowledgeable and they clearly have the great deal of experience and have gone through an intense training program themselves to understand exactly how to make this program as amazing as it is."