Alyssa EarthFIT Testimonial Beaufort Personal Training
"Before EarthFIT, my life included a lot of migraine headaches, I weighed 217 Lbs, I was out of breath doing just about anything. I actually went to a rheumatologist because I had so many aches that they thought I might have lupus or some sort of other autoimmune disease because everything hurt including my hands, my feet, my back, my joints and every aching pain in my body. I even had pains in my teeth and so I went through a whole series of blood test and everything else, and they ruled everything out except they said that my weight was causing most of my issues and they said that I needed to gain strength in my muscles and so I knew I had to do something.
I came to EarthFIT because I didn't really know anything else to do. I was trying to do things on my own like walking and doing some exercises at home, but it just wasn't doing enough and so I came here and decided to see what it would do.
The results here have been significant weight loss, but more so than the weight loss has been a severe amount of energy. I can do just about anything from the time I wake up to the time I go to Bed. I feel strong, I don't feel like when I'm doing things I don't get fatigued like I used to. I don't feel pain when I'm trying to accomplish tasks like when I'm doing anything from mowing the grass to doing things with my kids even in swimming from the pool with them, carrying them up the stairs, even putting them in the grocery cart, doing the grocery shopping, simple tasks like that, even standing at the stove cooking dinner, everything is much easier. The confidence level has gone through the roof, when I look at the mirror I feel strong and I feel healthy, I feel good about myself and since I've been here I feel like it's changed my life.
I was very skeptical about EarthFIT, I really didn't understand how the program worked, I was very self conscious about it, because when I walked in the door I could see all these people doing these exercises I never pictured myself being able to do. It was very intimidating to me when I walked in the door. I never pictured myself being able to do deadlifts with kettlebells, trap bars and then pull-ups and all these things. I just couldn't have pictured myself being able to do them and so once I got into the program and it was so personalised for each individual person and they start you at such a slow pace and work with you and your level and get you into the program and work you into each individual exercise and work with your strengths and weaknesses that it really builds your confidence with each exercise and before you know it you're doing things that you never knew you could do.
I definitely would recommend it [EarthFIT]. I think any person of any age, of any fitness level can walk in the door and have a program developed specifically for them, even if you have a shoulder injury, back, knee injury, if you're overweight, underweight, whatever it is I think they can work with you and get you strong and get you healthy."
---
---

Beaufort Health and Fitness: Neck and Shoulder Program
Hey! What's going on? Here's a video that will help you reduce neck and shoulder pain. As you can see the neck and the shoulder are connected so a lot of times they are affecting one another and there's a lot of muscles, tendons and movement going on in these areas and if you are not moving properly, it can exacerbate the issues. So, what we are going to do is we are actually going to hit every single joint across the neck and the shoulder to increase mobility proprioception and activate the muscles that you might be missing, stretch some of the tight muscles, strengthen some of the weak muscles, and then therefore eliminating pain just through movement and a lot of times that's all it takes just activation of these movement patterns.
So we are going to get started right away, we are going to start in the neck and then move into the shoulders.
The first thing that we want to do is now stand with good posture. We are going to raise our shoulders up. Open our arms, get into our normal anatomical position, drop our shoulders and now we should have good posture.
And we are going to start with 4 repetitions of each movement.
Now the first one is going to be neck side to side so we are moving within a good range of motion that feels comfortable and each time you can increase the range of motion slightly. And now we are going neck, chin to chest and head back and as we raise we are not pushing back, we are kind of pushing up and back to stretch the front of the neck.

This time we are staying in this position, the only thing that is moving is our neck and we are going ear to shoulder back and forth. And as you do this, I want you to start focusing on your breathing , breathing through the nose in through the mouth.

And now we are going to turn our head to the left, bring our chin down to the shoulder and all the way across and repeat… and Relax.

Now we are going to do full neck circles all the way around in every aspect, think about your neck. Go nice, slow and controlled, still breathing and now change directions for the other side. Reconnect with your body, use this time to think about all the joints. A lot of times it's just a lack of mental connection to activating these muscles.
So now that we have loosen up the neck, we are going to start to go into the shoulder that's also connected with the neck.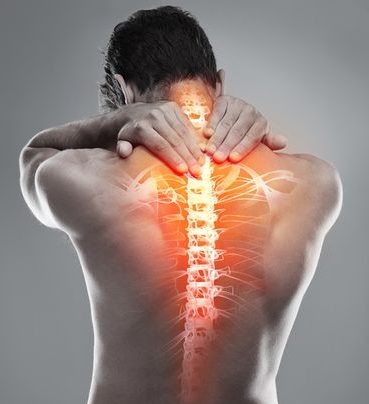 So we are going to bring the shoulders up to the ears, forward and then backward all the way. (Big shoulder rolls and deep breaths in) And change directions…

Now we are going to raise the arms straight up in the air and reach as high as you can, deep breath in, exhale and reach even higher, reach and extend the arms as high as you can lifting the ribcage up. And now from here, we are going to  drop one hand down and reach out far to the side and now we are stretching the lats that connect to the humerus there and now we are going to reach the other side and again deep breaths in… fully stretch the lats as far as you can. If you can, try to even feel the hip to get the whole chain. This is going to help loosen you up for the next one that we are going to do here.

And now we are going to interlaced the fingers and we are going to go back and forth, stretching a little bit deeper to  the shoulder and the scapula here, we get range of motion in the shoulder that you might have not done. What you can do actually is gently push back with your head if you can get into that range of motion as you pull the elbow into the head. And just from this point right now you should start to feel all the joints loosening up.

And now we are going to do single arm circle and we are reaching up and turning the hand as we rotate looking at the fingers. We are looking at the fingertips here… really reaching down, back… now change direction thinking about all the movements, thinking about your shoulder if you are doing it correctly you should start to feel a burn in your shoulder, that's the tendons and the muscles that we are working and having been used in a while. Now we are going to switch arms, forward arms, again we are reaching up, forward, down and back… changing and rotating the hand as we do it. (Deep rotations). Change direction.

Alright, the next thing we are going to do is take a deep breath in, you are going to open up your arms wide, you are going to spin and rotate the shoulders back come in and then back into a big arms circle, rotating the arms backward, bringing the palms up and in and back around.

Now we are going to do both arms, big circles… change direction. You should really start to feeling this in the shoulders and the neck.

And now we are going to gently slap the body and now opening up the arms, using the scapula think of your scapula as you do this. Alright, we are almost done.

Here the last few we are going to do. Arms straight up in front of you, now you are going to raise them up and down using the scapula as you raise up and down.

And now elbows to 90 degrees, open the arms up and down.

The last one like you are pulling a band behind the back and then you're going to squeeze the shoulders together as you pull back so let me show from the back we are pulling, squeezing the shoulder back and again pulling, squeezing the shoulders back one last time.
Alright, so there you have it. Now, we just activated every joint in full range of motion. You should feel loosened up, you should now have more increased awareness from the brain to the muscles around your neck and your shoulders. So, there you go eliminating pain the first step is just getting the body moving in the right scenario. So this should help you eliminate pain for your neck and your shoulders. It's recommend that you do this daily for at least 3 weeks to see real results occur because it takes that long to make the neuro connection for these muscles if they have not been activated previously or for a long time.
So, this is Ian Hart. I hope you enjoyed the neck and shoulder program and I'll see you on the other side.
Ian Hart is a Body-Mind Transformation expert, the creator of EarthFIT Training Systems, co-creator of BACK PAIN RELIEF4LIFE, and founder of BEAUFORTPERSONALTRAINING.COM and MYBACKPAINCOACH.COM. Ian and his team help people get into optimal shape in the safest, fastest and most effective way possible, using cutting edge science.
---
---
---
---
---
---
---
---