"Hey! What's up? Today I wanted to speak to you specifically about Delayed Onset Muscle Soreness (Also known as DOMS). This is when your body becomes sore after training.
So typically, the first time that you train your Delayed Onset Muscle Soreness is going to be the most severe because the training is like a shock to the body. It is moving outside of homeostasis, there are small microtraumas that happen to the muscles and the body is not prepared for what is occurring.
The good news is that this process is what makes you stronger, gain more lean muscle, and have better brain, mind-body connection. So DOMS typically occurs 24-48 hours after training. It can happen much faster, it can last much longer, but that's the typical range.
I've had soreness that's lasted me weeks before because I over did something, you know, way way too much. And I've also had it hit me real fast and there's reasons to that, as well, because that's going to be the next thing I'm talking about, which is nutrition and that's like if we went to a whole… I could do a totally different video just on nutrition for this, but I'm just going to cover the basics. The more water you have in your body, the more cells you have in the body, the more balanced the cell is with nutrients, minerals, etc. the less soreness you'll have, and the faster you'll get nutrients in right after training. You have about a 45 metabolic window of time to get you know good lean protein in with a little mix of carbs so the carbs helps transport the protein to the muscles and helps the repairing process. If you don't have a lot of water in your body, you don't get the nutrients you need, you don't have the nutrients before you train, your soreness will go up. Think of it like, again, not having oil in the car, right? so rusty muscles going against each other. So, the more water you have way before your training the better, the more water you intake after, the better. Your recovery will be much better.
The eccentric phase of the movement is when the soreness occurs, that's what creates the soreness. So when you go down on the squat, that is the eccentric phase. Right, when you're walking down the stairs this is something that typically happens: people say, "Oh my calves are sore, it must have been from walking up all the stairs." Well, actually, it's from walking down the stairs because as you step your calf has to decelerate the movement and that's the eccentric motion which creates the soreness. So, anytime you're doing the eccentric motion, that's where the DOMS comes from. It's also where most injuries occur in exercise. So, starting out, you always want to go slow in control movement pattern so you reinforce the proper movement, the connection from the brain to the muscles, etc..
Now we're gonna move on to the recovery portion. How do I recover faster from DOMS. Well you can increase the rate of recovery. Nutrition we already spoke about so the more water you have inside you before you train and after the better, so after training keep drinking more water but light activity will help increase the process; getting more blood flow, nutrients and oxygen so your blood flows and circulates, right? that's one of the main reasons for the cardiovascular system is to circulate the blood and clear out trash. So what you can do is something like light jogging, light stretching, or even going into a sauna and then coming out and doing light stretching. This will help flush out some of the trash, the lactic acid that has been built up. It will help get more blood flow, more oxygen and nutrients to the area that has the microtrauma and this is how the repairing process begins. And this is true for injuries like real actual injuries like a bad sprain ankle, right? People say like lifted elevated, don't move it. It's actually good to get your heart rate up and get the blood flow circulate through the foot not necessarily using that foot that you injured, right? so I want to make that clear you wouldn't be walking on the foot you injured but doing others stuff like upper body or maybe the other leg on a bike will get your heart pumping the blood and flowing to help repair that injured area. So it's the same for muscle soreness.
One of the best parts about training is if you are training and then you get injured or you go into surgery or something like that, your recovery process is about 50% better or faster because you've been training and you've put that stress on the body. Your body knows how to repair itself faster so when you get an injury or have to go for surgery, it's much easier and better to recover. So we went over that more oxygen and blood flow you can get to the body by doing things like hot showers, going into the sauna, doing light cardio, some light stretching will help the recovery process and if you've seen our video on supercompensation that is specific wher,e you know, you're going to training your body actually fatigues while training and then you recover and your body recovers at a better state, and then you can train a little bit harder and typically the soreness should go down if you're adapting the body properly: not too intense, not too fast, not doing things too soon.
Alright, this is Ian Hart. I hope this help. Delayed Onset Muscle Soreness is typically happening if you're training especially the first time and now you know why, now you know what to do how to recover. I hope this helps. Have a great day!"
---
"Hey! What's up? So I wanted to go over with you something extremely important. I've already probably mentioned it to you if you came in for the assessment but I want to do a video about it because it is so important for your results, for your safety and for your health. And that is what we're here for.
So, what is it? Well we're talking about the warm up, right? The warm up is an injury prevention. So that's the no. 1 thing that all of these things I am listing here are going to be about, right? So, it's an I feel safe preparation type thing, that's what we're doing. So I'm just gonna go down a list of the benefits of the warm up.
(1) Psychological and Mental Preparation
When you're warming up you're getting yourself ready, you're getting your body and your mind ready for the training. Remember we say like 80% of everything or you hear that said 80% of everything is mental right? Well, that's true! Training is mental. The preparation for training is even bigger and better than you can even imagine. You will get 10x the result, you'll feel much better when you do the warm up and the proper warm up. And what is a proper warm up? Well, I'll get into that.
It (2) Increases your Core Temperature and your Heart Rate so that means you're getting more oxygen to the body, more blood flow to the muscles, the muscles will work better, you'll get better results, and you'll be safer in the training.
It also (3) Increases Proprioception. Proprioception is an awareness in space. It allows us to touch our finger to our nose, so when we're out there doing movements, we're gonna do better movements, more masterful movements and then you're gonna activate the muscles more and better to get more results.
(4) Activates the Nervous System
The nervous system works by you sending info from your brain. You're firing electrical impulses and information to your extremities to get them to move. The more information you send, the more muscle fibers you activate through the motor units. The motor units recruit your muscle fibers and then you get more out of the training. Again, all of these leads back to getting more results, being safer.
It (5) Activates Synovial Fluid to lubricate the joints like oiling up your joints. So if you just jump right into workouts all the time, that's a lot more force going on to the joints without the lubrication, so think about it as driving a rusty car all the time without oil. You're going to break down a lot faster, a lot sooner so and this is another reason why water intake is extremely important right? That's another separate video aside from this but it's in combination everything works together. So we want to activate synovial fluid to get the joints more lubricated and ready to move which will help up us. (I'm gonna jump to no. (7) Increase in our Strength, Mobility, Flexibility and Endurance.
And jumping back to no. (6) It's going to Encode the Proper Form and Technique when you move back into the training area. So say, you do your warm up and then you're going to the training area, your muscles are activated you're mentally, psychologically prepped , your blood flow is going, your heart rate is up. Now, you're gonna burn more calories, you're gonna burn more carbs which is our prefered source, the body's prefered source of energy, you burn the carbs in the warm up and then you'll burn more fat in training. And that's what we're here for. Burning fat, gaining lean muscle and feeling better right? It also helps detoxify the body.
So, what's the best way to warm up? Well, the warm up ideally would be about 20 minutes long. If you're just starting out, that's maybe too much for you to handle. So 5-10 minutes minimum is what we want and we have a few different options. We have a you know our actual warm up video or you can go around jogging, that will get your heart rate up. It's a good way to meditate, psychologically prepare or you can use the cardio equipment which is always the last thing I recommend for people because I want the people to move kind of in the range of motion that they will be moving when they get into the training which is kind of squat patterns, pressing, arm movements right? This is why mobility drills and warm up drills are extremely important.
Ok, so just a recap when we do the mobility, activation or warm up drills, it's going to activate the nervous system, get more synovial fluid to your joints, it's gonna increase your heart rate and blood flow to the working muscles, it's gonna psychologically prepare you for the training and you're going to increase your strength, endurance, mobility, flexibility, stability, you'll have more proprioception and awareness of where you are in space so you won't trip, fall over, you will feel safer in general. Therefore, we keep you safe, you have less injuries, less joint aches and pains, and more results. That's why the warm up is so important. I hope this video help. Have a great day!"
---

Hey EF Fam,
How is your ankle mobility?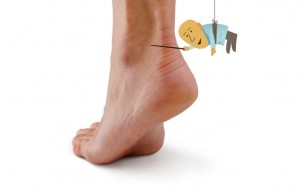 Try out this awesome lower body warm up and you will find out.
If you find it challenging then you need more of it 🙂

Beaufort Personal Trainer: Lower Body Warm Up
Part of this warm up is included in our full body mobility warm up video… but
this program goes into specifics of lower body movement patterns that are deep
neurological activations which you most likely haven't done since
you were about 9 months old 🙂
When we activate these old patterns, something awesome happens.
You feel great!
When you do this warm up you will have:
Improved ankle mobility and stability
Improved knee stability
Improved hip mobility
So that you can squat more efficiently and effectively with better joint stability and better activation of your nervous system for maximum protection and benefit.
Check it out here.
ANKLES, KNEES AND HIPS (WARM UP)
Committed to your success,
Ian
---
---
---
---
---
Beaufort Health and Fitness: The #1 Reason People Do Not Reach Their Goal
"There's one main reason that people do not get the goals or hit the goals that they're looking for, and that #1 reason is commitment. So if someone sets a goal, they set that intention in motion. But mostly they don't reach it because of commitment level all right? There's a quote and it says "It's hard to beat someone who never gives up." someone who never gave up is somebody who's committed to reaching to where they want to be. Most people give up.So I want you to think about this… Think about where failure isn't even an option all right? For example, when they build a bridge let's say the Golden Gate Bridge, they didn't say "Oh! I'm gonna try and build a bridge and you know maybe we'll hire somebody that is okay, a decent engineer." No! they said "We're gonna build a bridge we better make sure that it doesn't fall apart so we're gonna hire the best engineer, we're gonna hire the best architects, we're gonna hire the best construction company, we're gonna hire all the right people and we're gonna invest a lot of time, money and energy to make sure that it's failproof", the same with airplanes. For the most part it's pretty darn failproof. All right? So every once in awhile, there's a mishap but very infrequently it happens so they pretty much make them failproof like there is no "Uhmm…I'm gonna try and make sure this plane makes it to LA." No! They have a system to make sure that everything is in align and in order that they can get you from New York to LA.
And so it's the same with your goals. All right? Set your intention, decide what it is that you want and sometimes the people that aren't align with their purpose so they get lost, they don't really know what they want and that's the main problem is that they're lost and don't know what they want. So investing in yourself only helps further that process and then when you know who you truly are you'll know what you want and then you can stick with it and reach the goal that you desire. It's worked for me and I'm sure it can work for you."
---
Beaufort Health and Fitness: 9 Minute WarmUp (Joint Mobility and Heart Rate/Core Temp Increase)
Great Beaufort health and fitness 9 minute warmup. If you ONLY did this daily you would feel less joint aches, more mentally prepped for the day, burn some extra fat, have a better mind body connection, stave of mental degeneration but consider it a warm up before the work out. It is pieces of some of the best Beaufort health and fitness warm up routines I have experienced to prep the whole body.
---
Get ready for increased results!
Dynamic Warm Up is super important. There is numerous reasons to it right? First off, it's a psychological preparation so you're getting your mind ready to go into the actual training session. It activates the nervous system so it helps you with strength, endurance, cardiovascular helped in the training.
But, the number 1 reason we do it is for injury prevention. Clients who are consistently not warming up to activate the heart rate, raise the core temperature, get the joints lubricated are going to end up with those joints aches and pains that start to build up each time they do not warm up.
Warming up in a proper way is how most people should be warming up and will get the most benefit from it. Most people will do 5-10 minutes of cardio to get their heart rate up which is fine, it gets your core temperature raise, it gives psychological preparation but those people that do that versus what we do in training will get to see the difference. They will feel stronger, they will feel more mobile, they will have more flexibility, more range of motion, psychologically will feel better and so, the results will be drastically better.
I will post later on a good Dynamic Warm Up that you can do on your own in about 5 minutes and a lot of those things are actually neurological activations…
This is Ian Hart… ready for the dynamic warm up.
---
YES! Contact me today to schedule a FREE no obligation consultation and trial workout.
[contact-form-7 404 "Not Found"]