Alyssa EarthFIT Testimonial Beaufort Personal Training
"Before EarthFIT, my life included a lot of migraine headaches, I weighed 217 Lbs, I was out of breath doing just about anything. I actually went to a rheumatologist because I had so many aches that they thought I might have lupus or some sort of other autoimmune disease because everything hurt including my hands, my feet, my back, my joints and every aching pain in my body. I even had pains in my teeth and so I went through a whole series of blood test and everything else, and they ruled everything out except they said that my weight was causing most of my issues and they said that I needed to gain strength in my muscles and so I knew I had to do something.
I came to EarthFIT because I didn't really know anything else to do. I was trying to do things on my own like walking and doing some exercises at home, but it just wasn't doing enough and so I came here and decided to see what it would do.
The results here have been significant weight loss, but more so than the weight loss has been a severe amount of energy. I can do just about anything from the time I wake up to the time I go to Bed. I feel strong, I don't feel like when I'm doing things I don't get fatigued like I used to. I don't feel pain when I'm trying to accomplish tasks like when I'm doing anything from mowing the grass to doing things with my kids even in swimming from the pool with them, carrying them up the stairs, even putting them in the grocery cart, doing the grocery shopping, simple tasks like that, even standing at the stove cooking dinner, everything is much easier. The confidence level has gone through the roof, when I look at the mirror I feel strong and I feel healthy, I feel good about myself and since I've been here I feel like it's changed my life.
I was very skeptical about EarthFIT, I really didn't understand how the program worked, I was very self conscious about it, because when I walked in the door I could see all these people doing these exercises I never pictured myself being able to do. It was very intimidating to me when I walked in the door. I never pictured myself being able to do deadlifts with kettlebells, trap bars and then pull-ups and all these things. I just couldn't have pictured myself being able to do them and so once I got into the program and it was so personalised for each individual person and they start you at such a slow pace and work with you and your level and get you into the program and work you into each individual exercise and work with your strengths and weaknesses that it really builds your confidence with each exercise and before you know it you're doing things that you never knew you could do.
I definitely would recommend it [EarthFIT]. I think any person of any age, of any fitness level can walk in the door and have a program developed specifically for them, even if you have a shoulder injury, back, knee injury, if you're overweight, underweight, whatever it is I think they can work with you and get you strong and get you healthy."
---

The road to your dreams isn't always easy to navigate, sometimes dotted with mountains to climb, obstacles to overcome—and hard, mind-numbing times that will make you feel like quitting. Just remember this if you get lost along the way: Anything worth having doesn't come easy. So don't turn back around. Don't give up.
As you work to achieve your most ambitious goals, push yourself to keep moving forward with these top 10 Beaufort Fitness Motivational Quotes.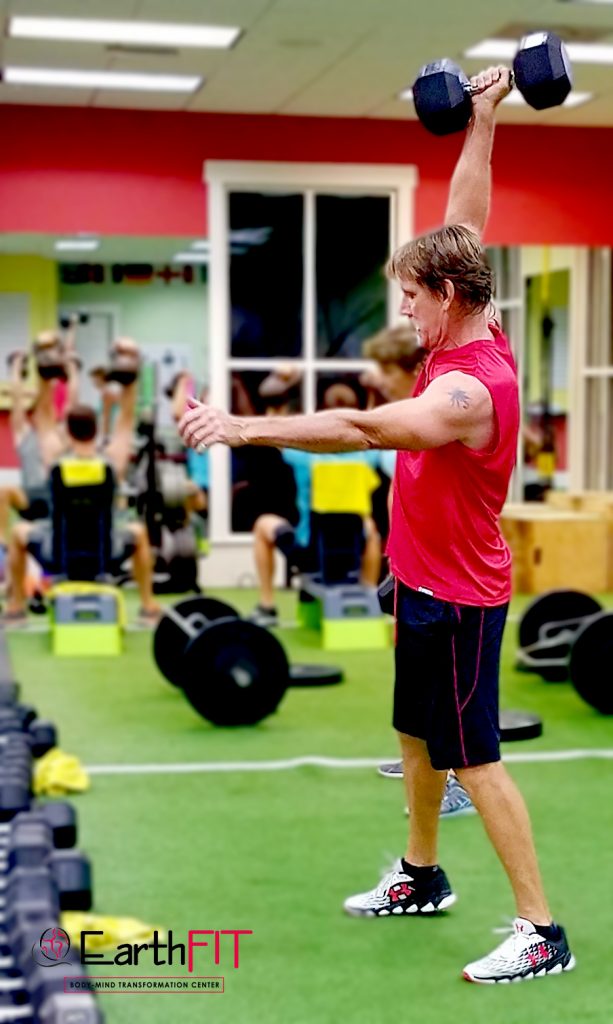 1. Give this world good energy. Work on your weakness until they are strengths, and work on your strengths until they are second nature.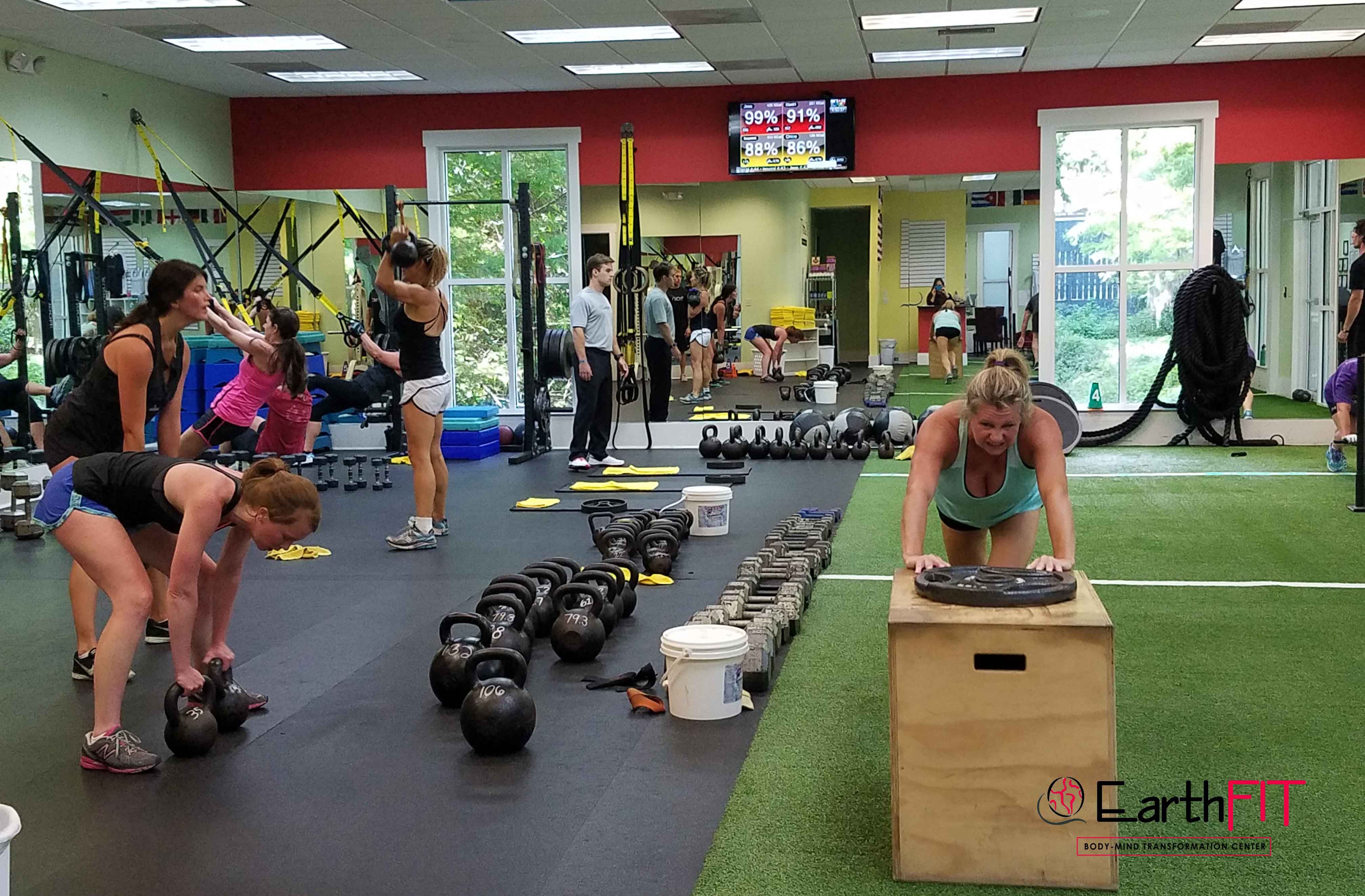 2. We don't grow when things are easy; we grow when we face challenges.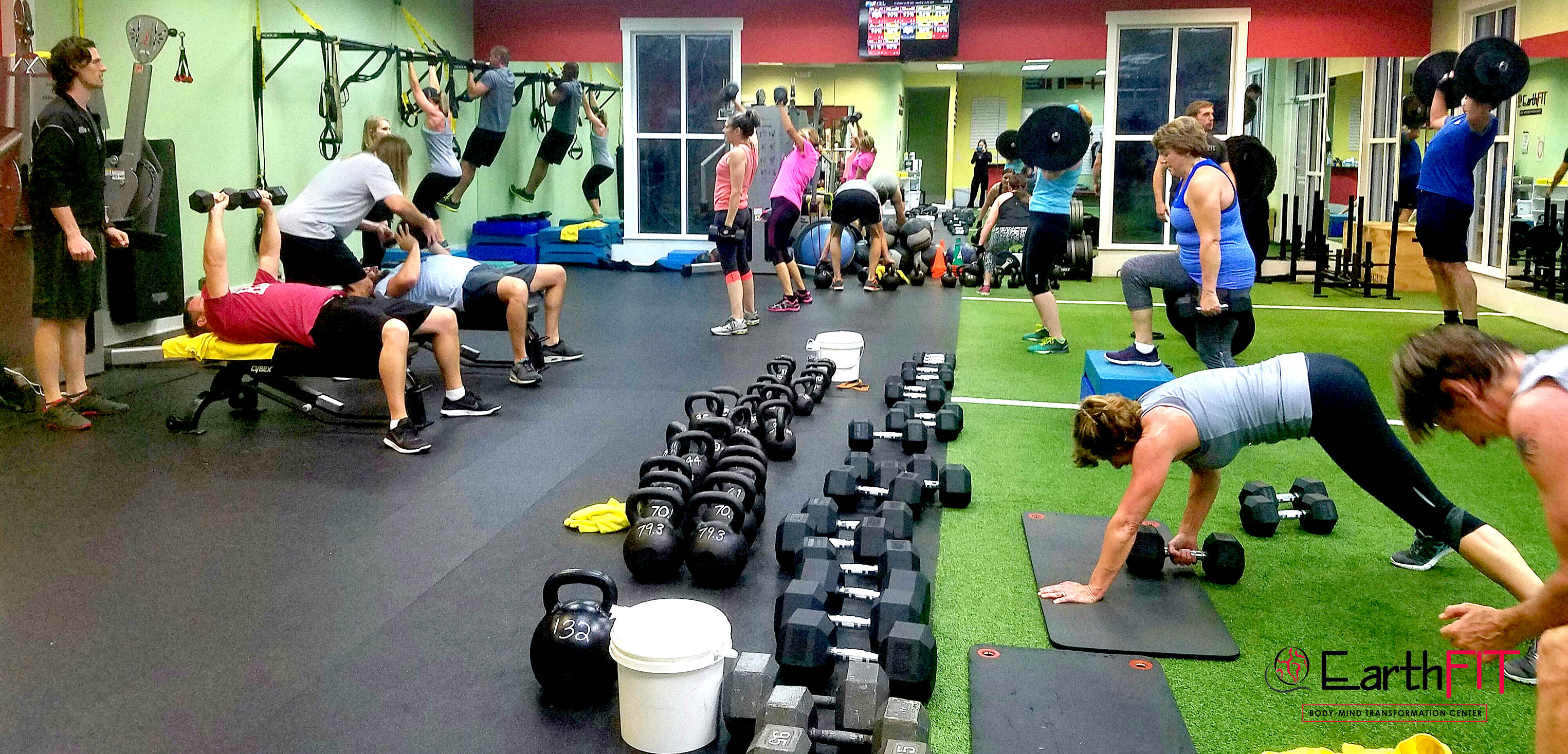 3. Instead of starving yourself, starve the negative thoughts that say you can't lose weight in healthy ways, and feed the positive thoughts that say… YOU CAN.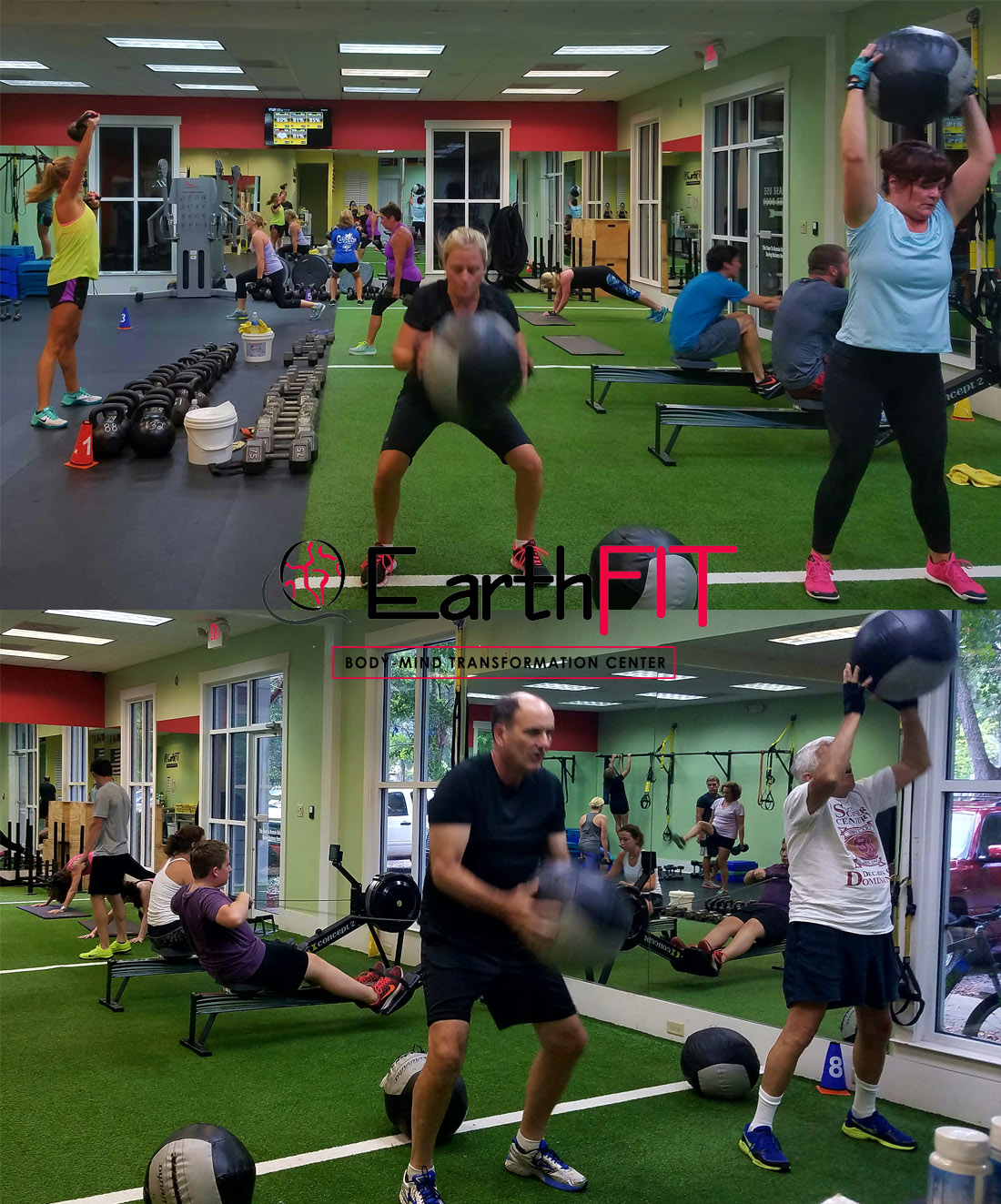 4. Time is a created thing. To say "I don't have time" is to say "I don't want to". Failure will never overtake if the determination to succeed is strong enough. Make today count, no excuses.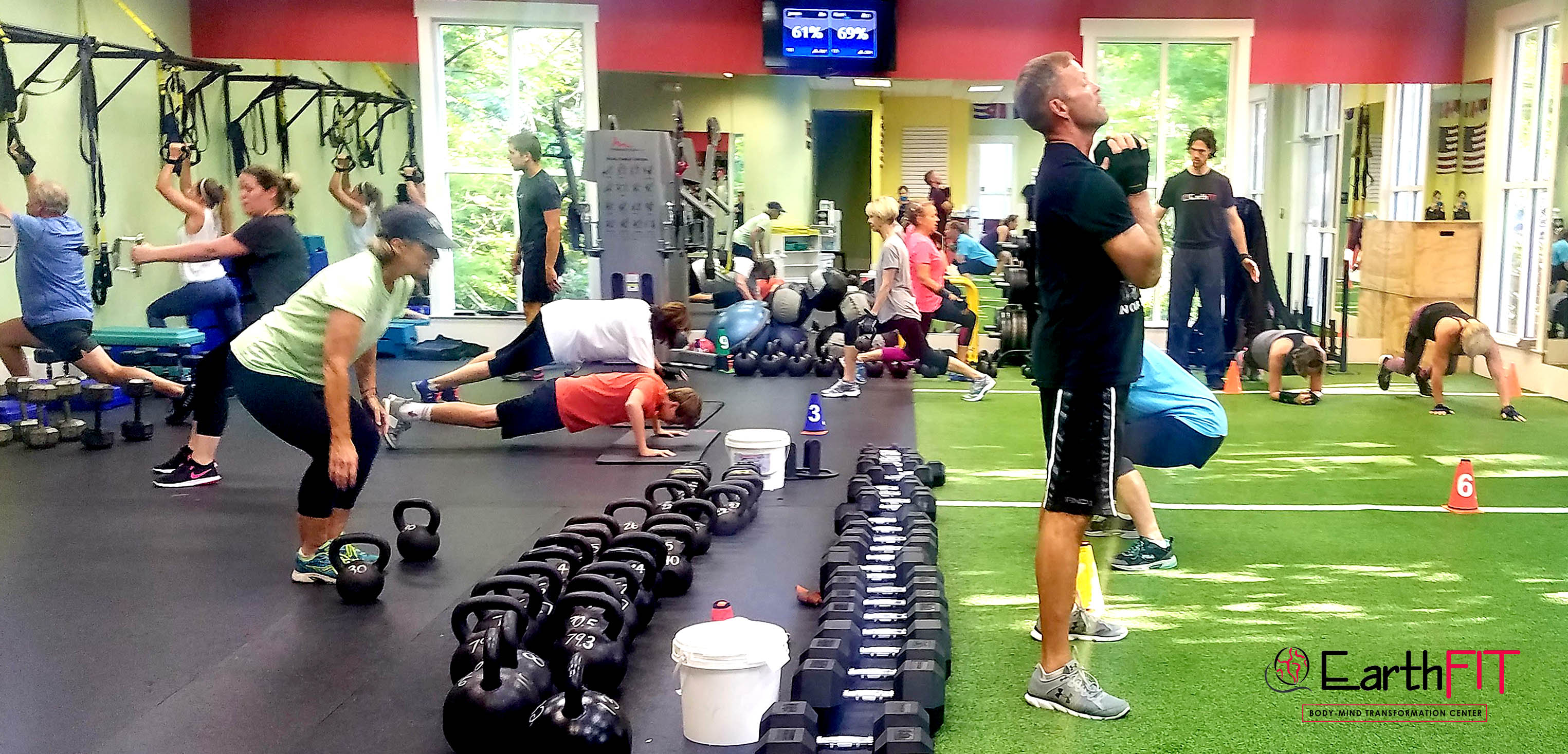 5. Don't let the scale define you. Your bodyweight is no reflection of who you are, your strength, your intelligence, your kindness, your beauty, or your worth. Be active, be healthy, be happy.

6. Fad diets can change your weight. Working out can change your body. Fitness at EarthFIT is not only about weight loss; it's about developing strength, power, speed, endurance and stamina.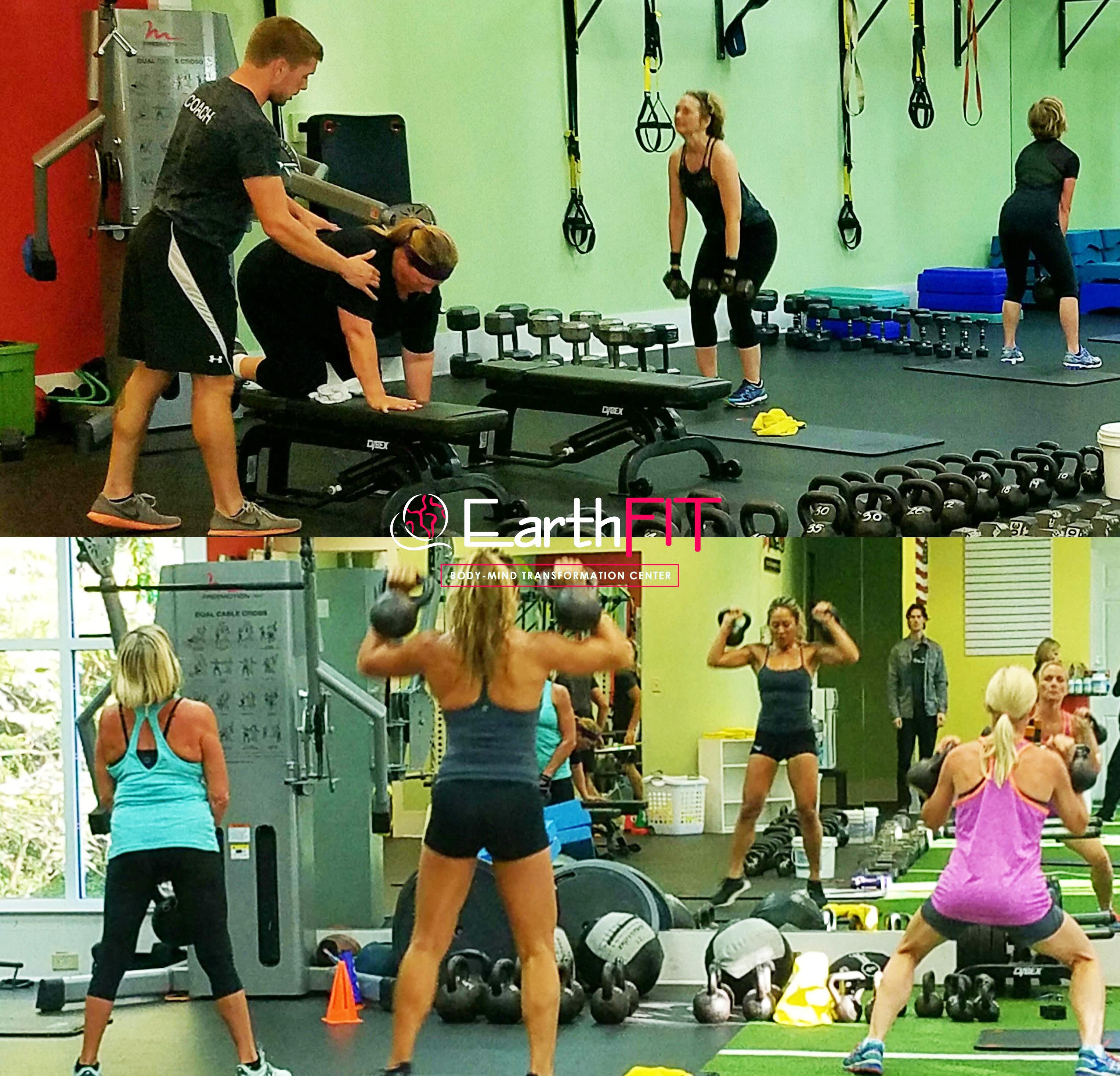 7. The body is designed to move, and it is designed to move a lot… Don't let injury deter you from continuing to workout and don't let the thought of injury create fear in your mind so that you don't exercise or decide to join a training program…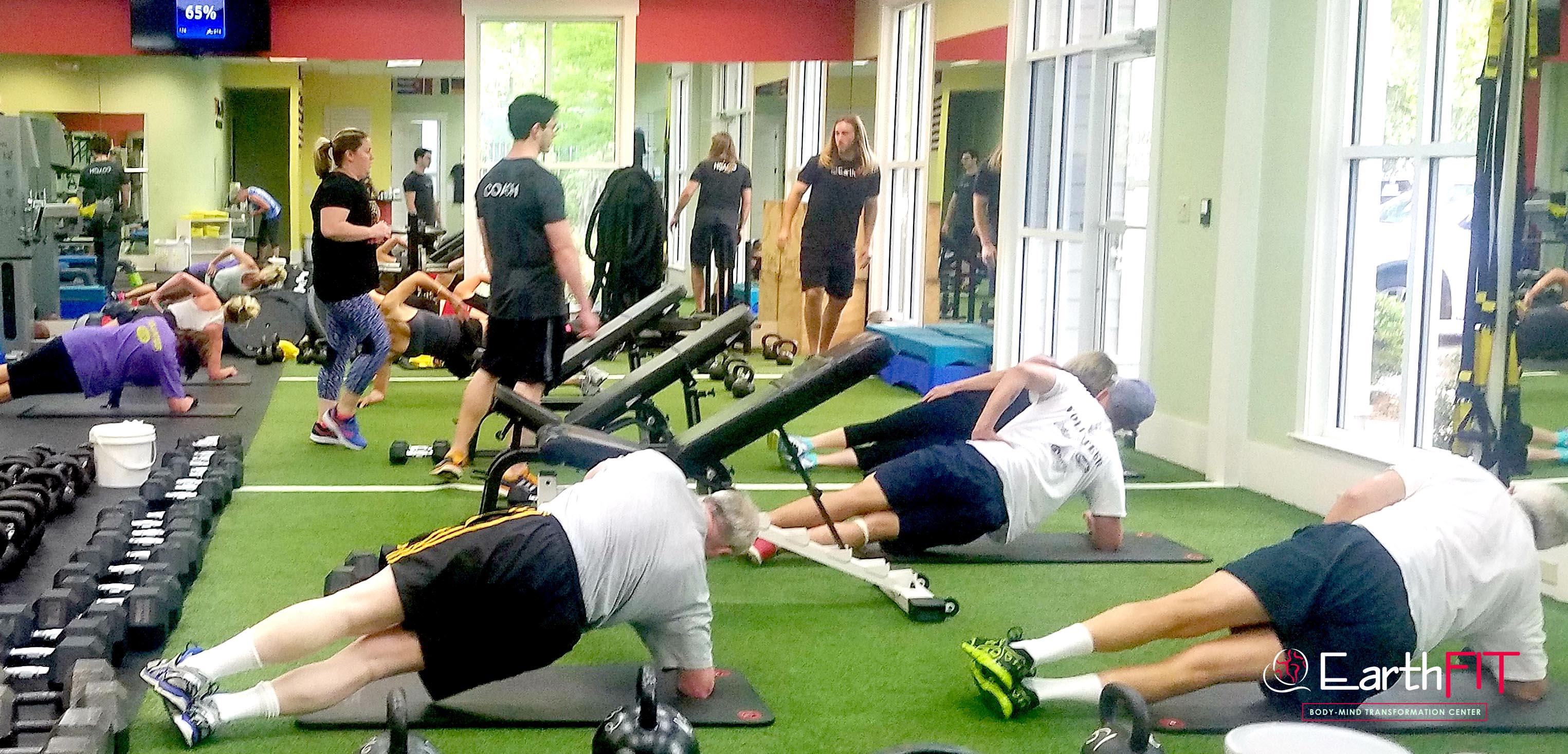 8. Health is not about the weight you lose but about the life you gain. Learn to enjoy the process, not just the outcome.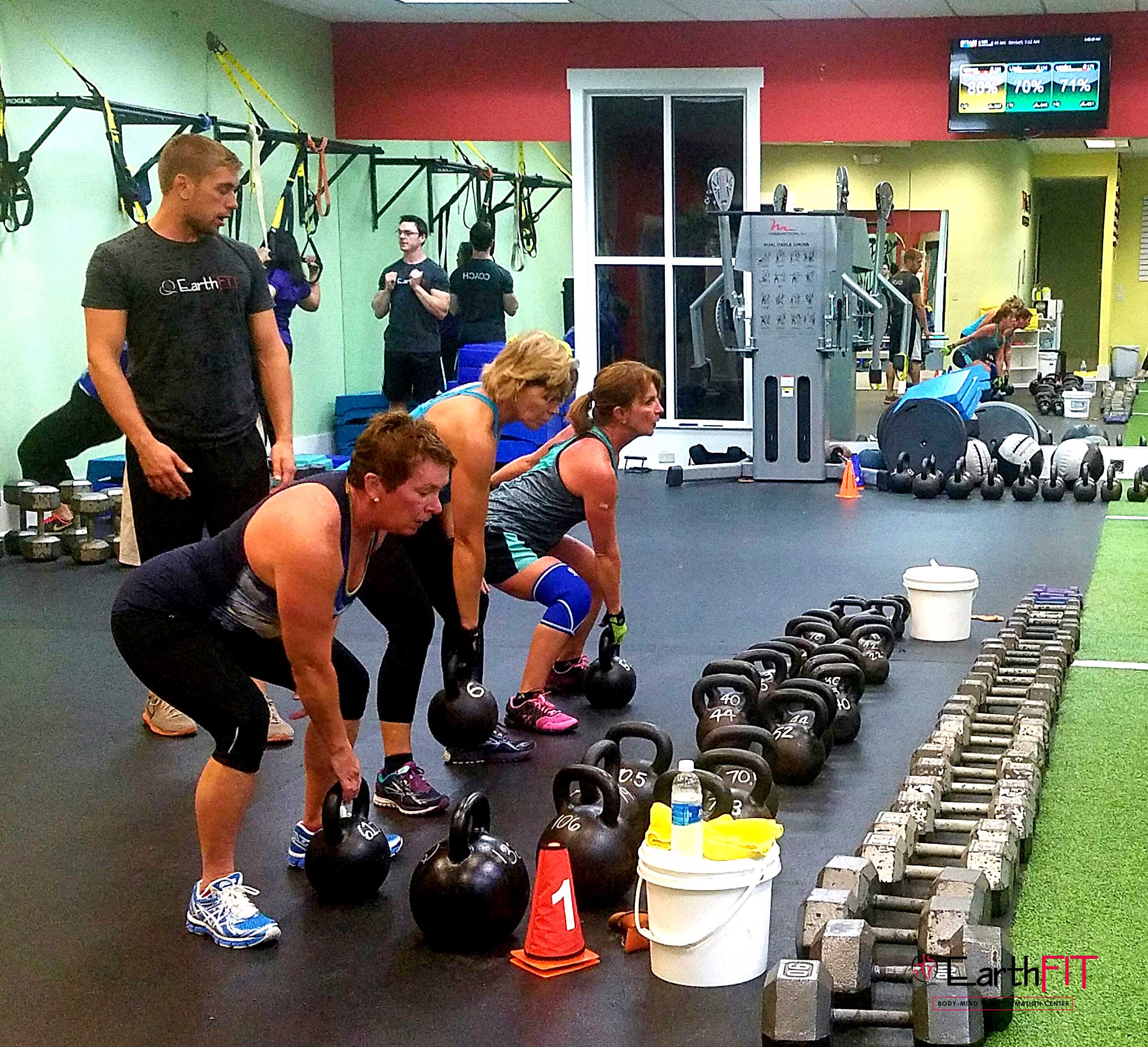 9. Life doesn't get easier and more forgiving. We get stronger and more resilient.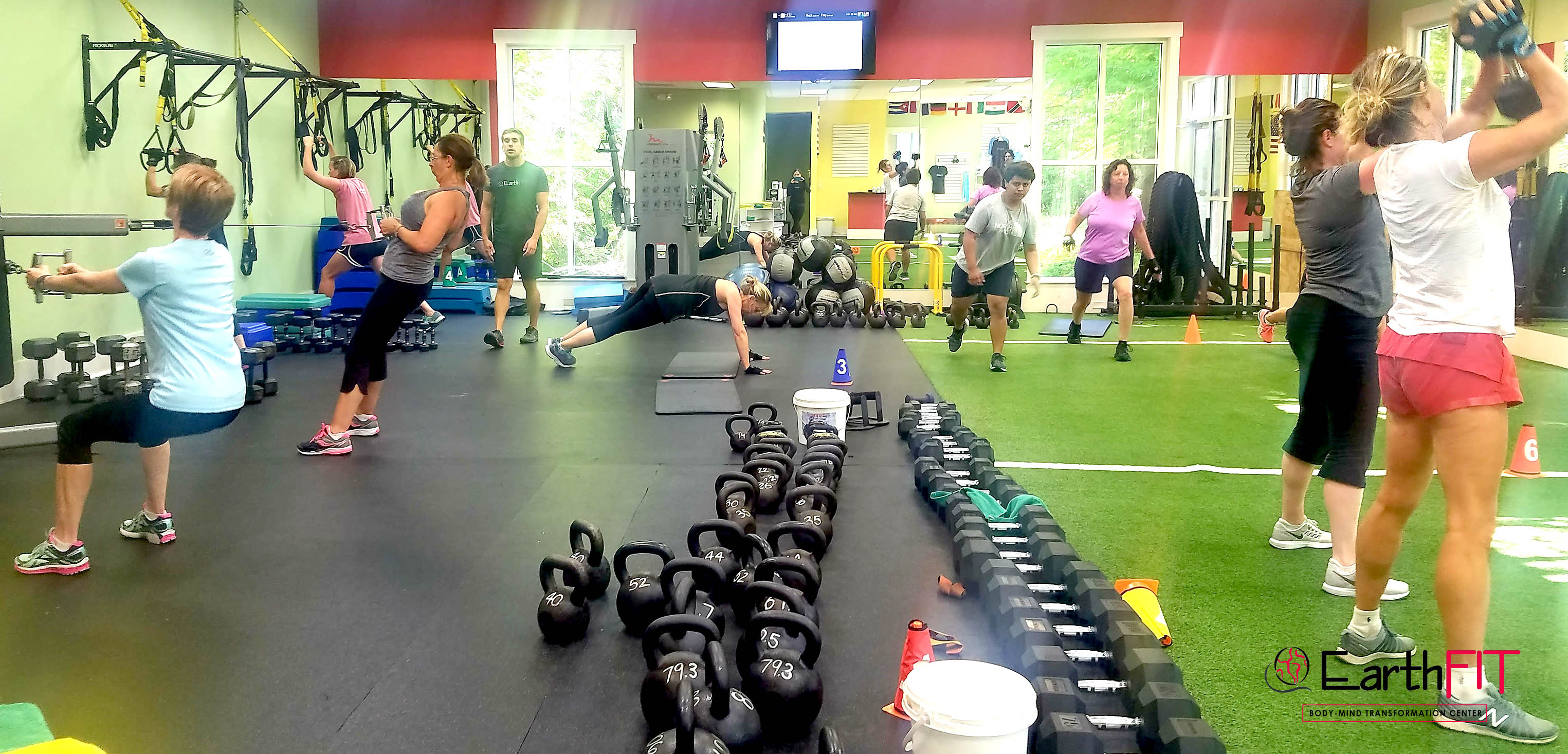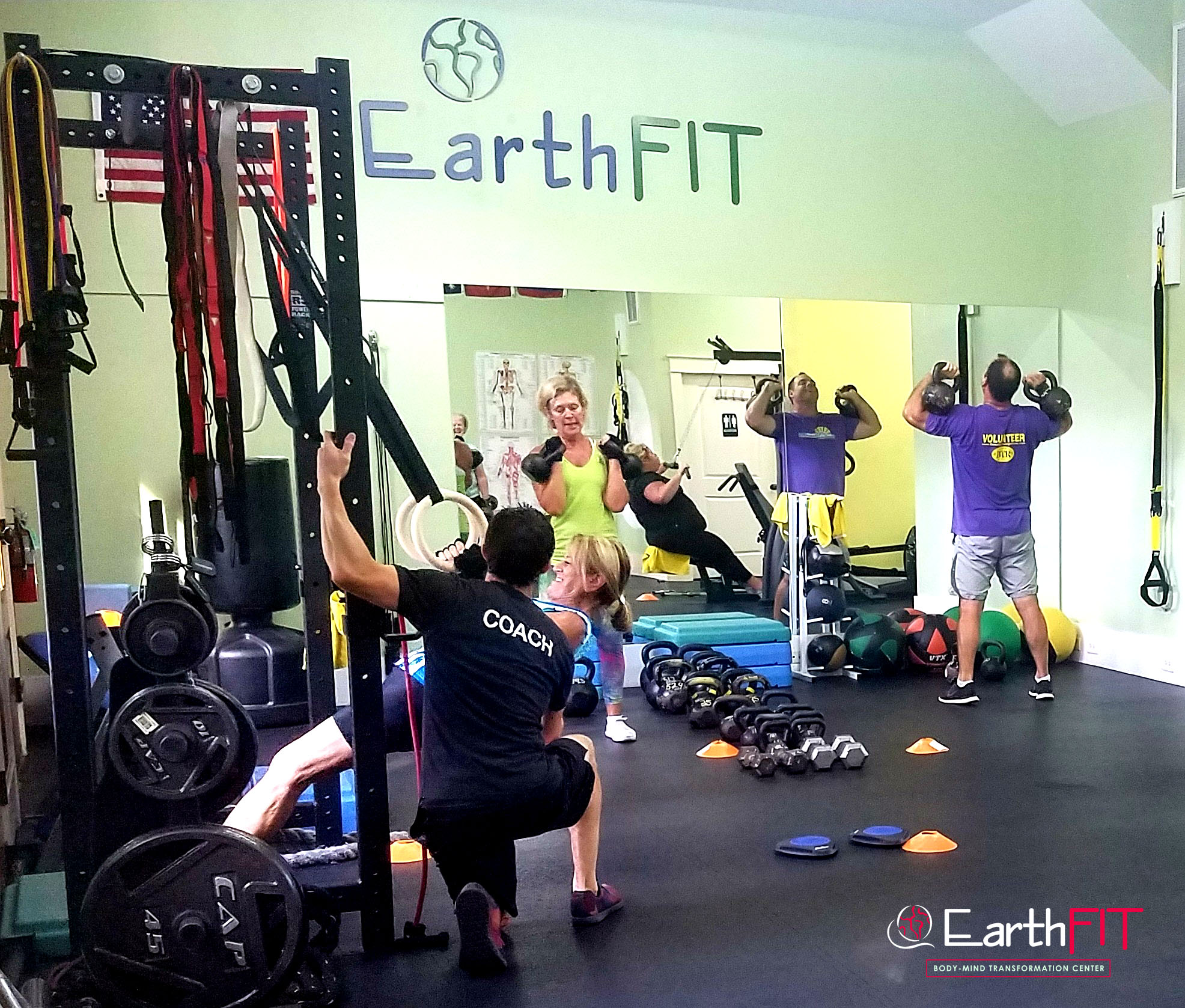 10. Do not let your fear hinder you from what you are capable of. Today is your day to start fresh, to eat right, to train hard, to live healthy, to be proud.
Now stop competing with others. Start competing with yourself.
Discover you.
Find your passion, life purpose, and take action.
Nothing is above or beyond what you can achieve and at EarthFIT, we will coach you through everything you require to achieve your goals.
---
---
---

Hey EF Fam,
About 75% of the population in the US are dealing with gut problems nowadays.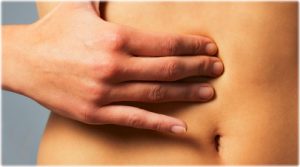 I created the video below for an online membership site that I have about
"Getting Great At Feeling Great" where we discuss the 5B's:
Belly,
Back,
Brain,
Body
and being
In the video I cover:
signs and symptoms of an unhealthy gut like

Digestive issues like bloating, gas, diarrhea, constipation
acid reflux
Joint

Food allergies or sensitivities
Anxiety Depression Mood swings,
Irritability
Skin problems like eczema, rosacea
Diabetes
Autoimmune disease
Frequent Infections
Poor memory and concentration, ADD or ADHD
Weight gain
Thyroid problems
Adrenal fatigue

Causes of an unhealthy gut
Auditing your gut health
and how to heal it and improve it
If you have any of the following symptoms above you may want to check
this video out as it could change your life dramatically.
Belly Audit

Committed to your success,
Ian
P.S. Please join me in Congratulating Stephen Wyatt. He passed his EarthFIT Group training Certification with flying colors. If you didn't already know, Stephen was working as the Head Strength and Conditioning Coach for a great school in upstate SC before coming to Beaufort. He played 4 years of College Baseball at a highly competitive level and has the industry's best certification, CSCS (Certified Strength and Conditioning Specialist)
---

If you're passionate about fitness, you know how important maintaining good overall health is to achieving your athletic goals. A strong metabolism, efficient immune system, and well-nourished body are key when you're hoping to log significant hours at the gym – but with all the toxins we're exposed to in our modern lives, we end up feeling lethargic, irritable, and bloated. And no one wants to go to the gym feeling like that.
Stress, animal protein, alcohol and caffeine, and processed foods can wreak havoc inside our bodies – but engaging in a healthy detox can help get you back on track and ready to tackle new fitness obstacles. There are a number of reasons why detox is such an important, healthy practice for everyone, but athletes in particular will find that participating in a regular detox is an essential activity.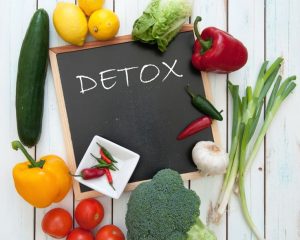 Detox promotes healthy eating habits.
If you're the kind of person who likes to hit the gym to make up for a bad diet, detox could be just what you need to fix your eating habits once and for all. Most detox diets will require you to reduce your intake of unhealthy foods and replace them with more nutrient-rich options.
While you can always return to your regular diet after the detox is over, most people find that after the initial withdrawal period is over, it's easier to find the motivation to maintain the new healthier eating plan.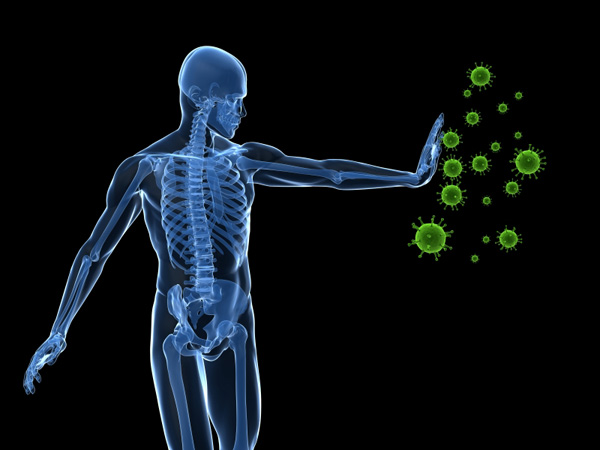 Detox stimulates the immune system.
Your body will be better prepared to fight off illnesses and infections that might keep you from working out with a regular detox. Cleansing your body of toxins and impurities allows your organs to more easily absorb the nutrients you need, and helps restore balance to all your body's functions.
With a stronger immune system, your body will be able to support you as you pursue greater physical fitness – and you won't need to be as concerned about recovery time or healing after an injury.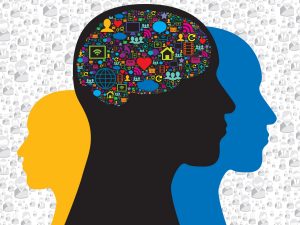 Detox increases energy levels.
When you find yourself skipping the gym in favor of spending an extra hour or two in bed, it might be time to think about engaging in a detox. Thanks to the increased nutrients your body will be absorbing, and the healthier diet choices you'll make during a detox, you'll find yourself feeling revitalized and more energetic.
The detox will also promote enhanced mental clarity, which will increase your energy levels as well. You can maintain this stimulated feeling by continuing with the detox diet and limiting your intake of sugar-rich foods.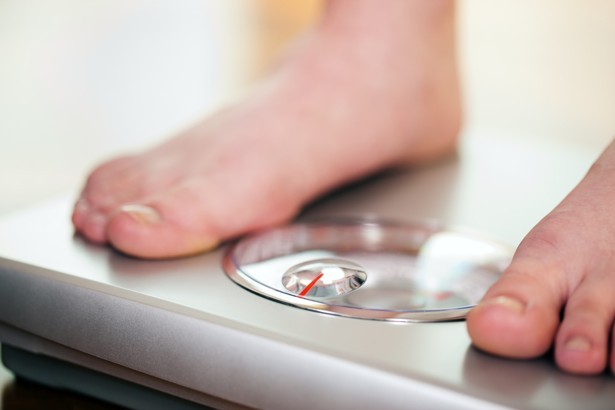 Detox boosts weight loss.
If your fitness goals are tied to weight loss, detox is a great way to jumpstart the process – help you get past a plateau if you've been struggling to get back on track. It's not just about reduced calories, though. The toxins that accumulate in your body can actually lead to excess fat and mucous, which your body will use to protect your body from the waste.
Detox will enhance your digestive system, boost your metabolism, and reduce bloating, as well – all of which will contribute to healthy, regular weight loss.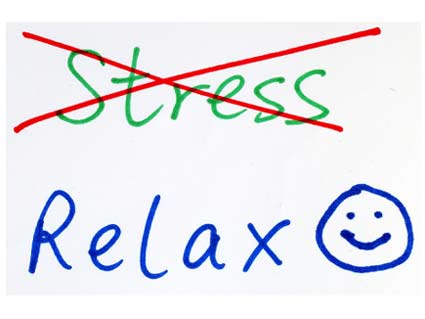 Detox reduces stress.
Stress is one of the most toxic things you can do to your body, and regular stress management practices have proven to lower fatty acid levels and even cholesterol in the blood. A detox can help equip your body with everything it needs to fight the impacts of stress, allowing you to feel more confident and optimistic.
You'll enjoy a better mood and more relaxed outlook with regular detox practice – and everyone else in your life will benefit from your calmness, as well. Exercise also helps keep stress manageable, so when you combine detox with your regular fitness regimen, you'll achieve even greater results.
A regular detox can help rejuvenate your entire system – liver, colon, kidneys, brain, skin, lungs, and heart – and brings with it a host of additional health benefits. If you're aiming to break some personal records and achieve optimum fitness levels, this can be just the thing you need to give you the strength and endurance to get there. Don't let your health get in the way of your goals – let detox put you on the right path to wellness.
This article was written by Jon Reyes from Steam and Shower UK. He has over 10 years' experience in writing health related topics and specializes in the health benefits of saunas and hydrotherapy.
---
When you first make the commitment to start going to the gym, it seems like it should be an easy task. However, it only takes a few distractions before life starts to get in the way. It's tempting to spend that extra hour sleeping, or catching up on your favorite show, or meeting friends for a drink after work. And when you're not seeing the results you had hoped for, it certainly can feel like you might as well throw in the towel. If other people can do it, why can't you?
Luckily, there are some quick, easy habits you can get into to maintain that drive to stay active, day after day. If you're looking to keep yourself motivated to go to the gym, try incorporating some of these tips – you might find the encouragement you need to stay on track and achieve your fitness goals.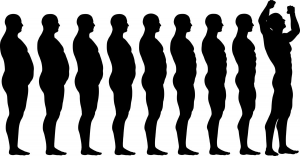 Whether you decide to invest in a smart watch, use an app on your phone, or just log each workout on your calendar, keeping track of your exercise gives you the chance to see improvements that might not show up on the scale. Maybe you can do more reps of each exercise, or you're putting more miles on the treadmill in less time – celebrating these small victories is a great way to stay on track.
If you're comfortable with it and you have a supportive network, share your progress on social media for even more encouragement and motivation.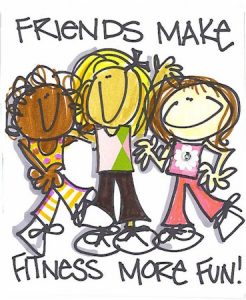 You can take that idea a step further and find yourself a group of friends who are willing to hold you accountable for your fitness goals. Either recruit members of your family or friend network to hit the gym with you, or reach out to someone who seems to share your interest in health – maybe at a spin or yoga class.
If you can make your daily stop at the gym into a social outing where you can reconnect with friends or loved ones, you'll find yourself looking forward to your workouts. And not only will you be building muscle – you'll be building relationships.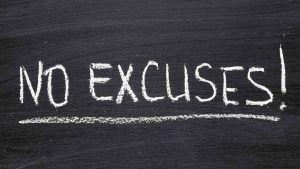 The more excuses you can find to get out the gym, the easier it gets to skip your workout each day. Maybe you only have one pair of jogging shorts, or you keep your gym bag tucked in the back of your closet – whatever it is, you'll find a way to use it to get out of hitting the gym. Get yourself enough workout clothes to last the week without having to do laundry, and keep all your equipment within view.
If you can make going to the gym an easy part of your day – and one that's hard to ignore – you'll be much more motivated to keep it up.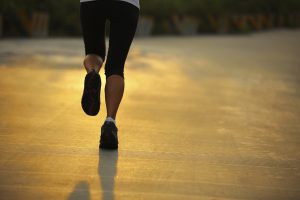 For working out to become a habit, you need to make going to the gym and being active a normal part of your daily life. Not only should you schedule a time to hit the gym each day, you should find other ways to incorporate activity into your routine – take the stairs, walk around your office building during breaks, and park further away from the store when you pick up groceries.
The more ways you can make fitness a part of your routine, the more natural it will feel to spend that hour at the gym, every single day.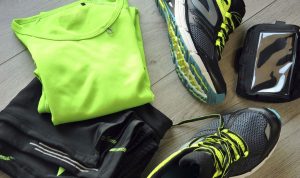 Set realistic, achievable fitness goals – and don't be afraid to reward yourself when you reach them. However, this doesn't mean splurging on a big meal that's going to undo all your hard work. Find treats that don't involve food, like buying yourself a new pair of running shoes, getting yourself a massage, or take a day off work to spend some time doing your favorite hobby, guilt-free.
Whatever it is, let the promise of the next reward encourage you to work even harder at your next set of goals.
Hopefully, making some of these changes will make it easier for you to get in gear and keep yourself motivated to hit the gym. You can keep this list bookmarked or even printed out in a spot where you'll see it regularly, to stay focused and working toward looking and feeling your best. Your health and fitness goals are within your reach – just keep that motivation up!
This article was written by Jon Reyes from Clearwells. He has over 10 years' experience in writing health related topics and specializes in the health benefits of saunas and hydrotherapy.
---

"Hey! What's going on? Since we are in full blown flu and cold season and I have people asking me all the time every day what to do to prevent the flu but also to recover from it and getting congestion and phlegm out of the body. So I'm going to explain to you now some of the best natural ways to help recover you from the flu and also to prevent it during the winter season because let's face it, that's the time when most people are coming down with illnesses, colds, flu, etc.. And so I'm going to break down what and why I do certain things and so we have a few things here you might recognize some of them, maybe some of them you have never even have heard before like Cajeput Oil which I'll explain Cajeput… you might have seen my son speak about that in the video. I'm going to explain to you why I do it, what I do so we're gonna start first off about getting sick.
Now we have what's called free radicals in the body. Free radicals are created when we workout, we have stress etc. and some of it is normal and totally fine and needed but when we have excessive free radicals in the body then that's when we can start to have effects on the immune system and pick up colds, flus, viruses, etc. and so we use a food typically we want to use food all the time to help boost our immune system with vitamins and minerals. But sometimes we need supplements to help assist us along the way and as you see some of these are not supplements, they are actually food. Alright, so we have some food here but these supplements that I have here right now are extremely powerful at assisting our body. So let's speak about Vitamin C.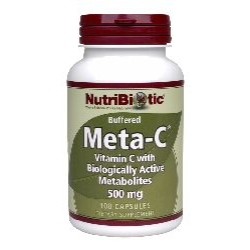 Vitamin C

– is an antioxidant so when we have free radicals we want to neutralize them with antioxidants and we'll take in let's say vitamin C and that goes into the cell and it helps with memory, immune function, it even helps you just feeling better overall. So this vitamin C right here is Meta-C. The type of vitamin C is extremely important. We want to stay away from the genetically modified corn based vitamin C's and you want to get a good form of vitamin C like this has biologically active metabolites and so this gets metabolites a little bit differently and it comes from spirulina as well so spirulina also helps with the detoxification. So right here this is 500mg of meta calcium ascorbate. There's many different types of vitamin C which leads me to my next one which is this is by mercola that I bought. This is liposomal vitamin C.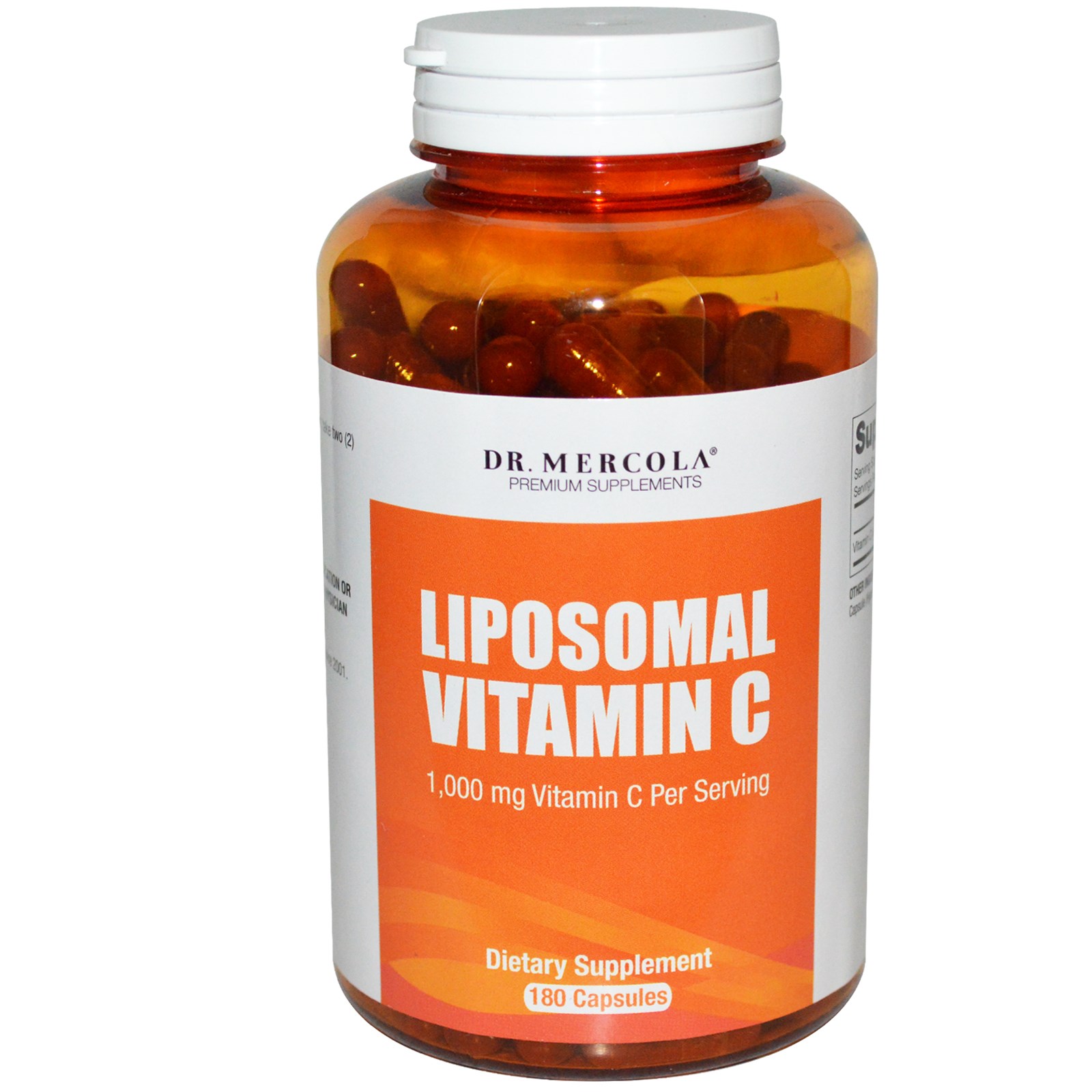 Liposomal Vitamin C

– Many times vitamin C doesn't get absorbed like it should and gets caught up in the gut and ends up staying there in the gut. Liposomal vitamin C gets absorbed a lot easier through the gut and into the cells and this is where you want the vitamin C to go. So this is very powerful, this is fairly new as it comes to a supplement industry so you might see liposomal vitamin C or a liposomal glutathione products out there and they help with the absorption rate.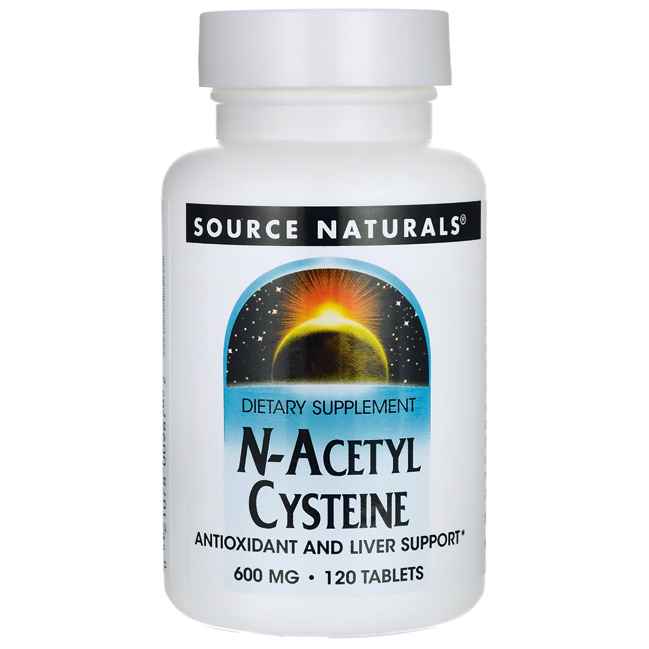 Acetylcysteine

– is another thing that I use. It helps glutathione production which is one of the biggest antioxidants or the number 1 as some people say antioxidant needed and this also helps process mucus

out of the body.
So these 2 together (Liposomal Vitamin C and Acetylcysteine) are very powerful so just using those will help boost the immune system, help neutralize the free radicals that you might have in your body especially if you're sick or you feel like you're coming down with something, these are very important. Now I did something that I'm not supposed to do the other day which I tell all of my clients not to do. I woke up I felt like I was like fighting something at the night, I woke up and I had like a little tickling my throat with a phlegm and I went and trained with my staff, I worked out. Working out while you're under the weather is a no no because you already have the free radicals there, your body is fighting, your immune system is working to help combat the issue that is there and then if you're going to workout that lowers your immune system and then exposes you to you know getting worst infection or whatever it might be. And so I ended up working out. I cut the workout short because I was like guys this is probably not good for me, I was feeling something but I wasn't sure if I was really sick or not. It turns out yeah I should've definitely not workout and I ended up getting like a full blown flu and I haven't gotten that a long time. But, I know how to get rid of it very quickly so in one night I was able to get rid off I had a swollen throat, burning in my throat, joint aches and pains, fatigue when you walk… so I started of with a vitamin C and then to get rid of the congestion and the throat issue this was helping with the congestion on the throat as well but this is one of the best oils around for numerous functions and it's oil of oregano.

Oil of Oregano

– This one Joy of the Mountains is one of my favorite. It is diluted with olive oil and this stuff is powerful so I'll take depending on where you are, how much you have used before, you can take 4 or 5, 10 drops put it on to the bottom of your tongue, drink it with some water there you go or you mix it with olive oil and rub it on the bottom of your feet. This is already mixed, this is already diluted. We have some here that's not diluted so you have to be very careful and really know what you're doing with this. This stuff right here like I said is diluted, you can take drops put them right in your mouth, you'll instantly start to feel better, the burning in the throat will disappear. This is antiseptic, anaesthetic, it helps numb the area. So it's antibacterial, it helps with sinuses like this is proven through studies to be helpful for pneumonia, bronchitis etc., sinus infections and respiratory infections, one of the most powerful tools that you can use so we're talking about helping yourself naturally so this is a natural product that will help.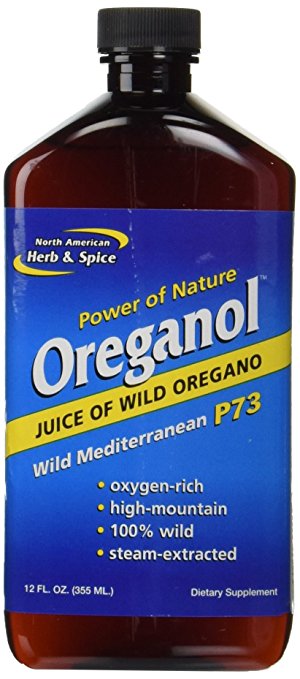 Oreganol Juice

– I use both of these in combination because there are a little bit different properties in both of them so when I take a few drops of these (Oil of Oregano), I take a teaspoon of this… Bam! It knocks out most of the issues right away. Then on top of that now I've taken these 2 things (Liposomal Vitamin C and Acetylcysteine) It helps process out the mucus and then I help that along even further with oil pulling.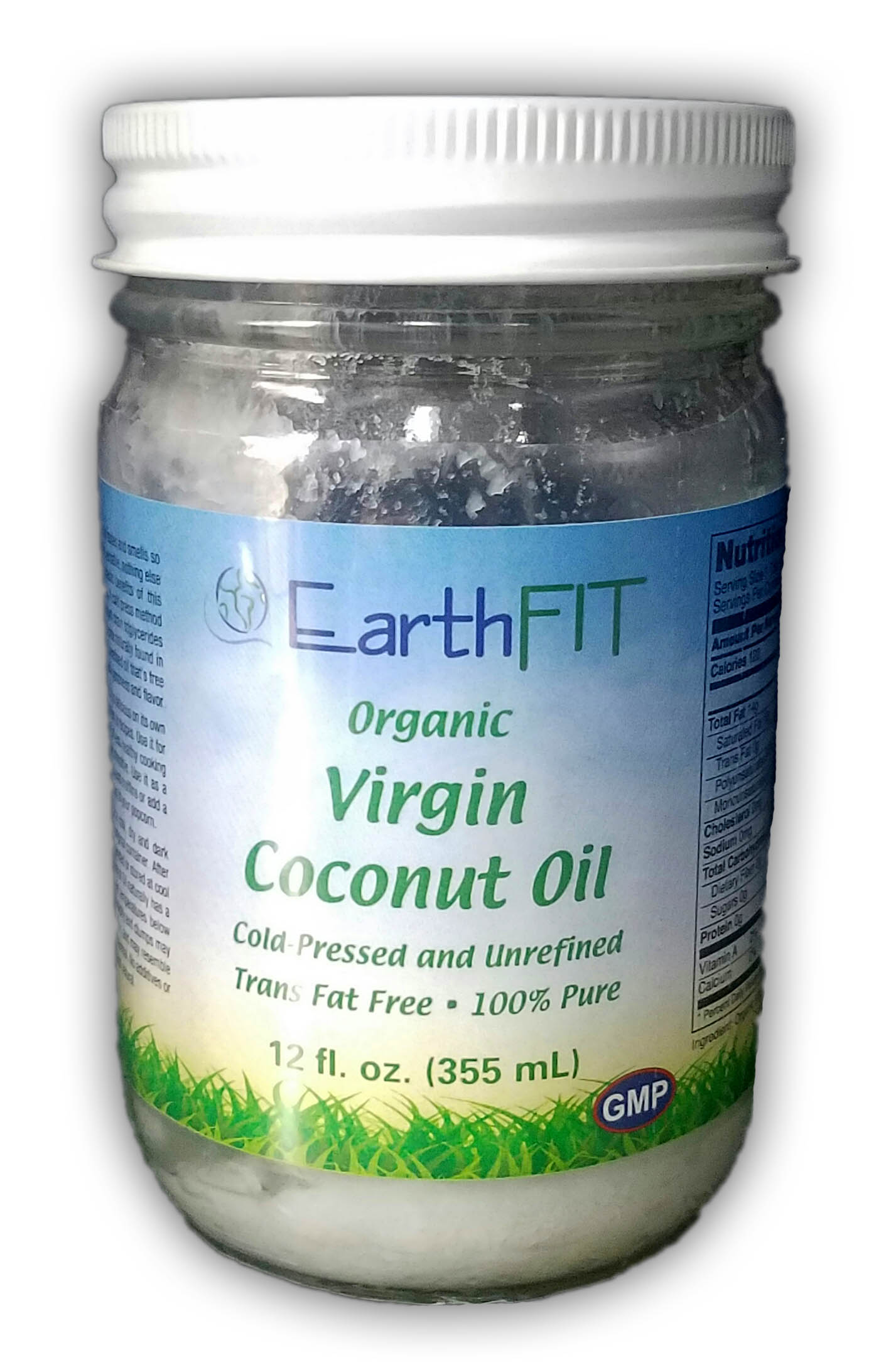 Coconut Oil

– usually I use coconut oil but you can use sesame oil, it has been the one that studied the most. Coconut oil that I found works fine so when I wake up in the morning and before I go to bed at night usually I wake until after I've eaten at least the half hour. I take coconut oil I put it in my mouth and I swish it around for 15 minutes and just like pull it through your teeth and push it out… and that draws out the bacteria, the mucus from your respiratory system as well as your mouth. And then you may have heard about oil pulling.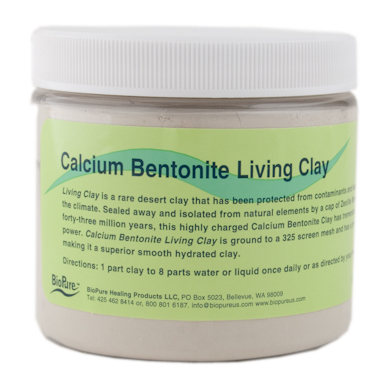 Bentonite Clay

– Most people have not heard about this mainly because just from knowing how the body works I tested this out and this has been one of the best things for me when it comes to mucus.It's a little bit disgusting but I'll do the oil pulling and then I take bentonite clay and I put it in like about a tablespoon or teaspoon in this much water, stir around I let it sit for a little while because what happens is, what it does is it opens up the pores to absorb the toxins. So I pour this in the water, I put the water in my mouth, I swish the bentonite clay around and then it absorbs more of the toxins and it pulls out, it draws out all of the mucus literally like right then and there, like there's no waiting it's just like I swish it around for 5 minutes, I gargle with it if you have a sore throat, the sore throat will dissipate instantly, it will pull out the toxins from your sore throat and then you spit the water out.
Very important thing you want to make sure that you spit this out in the toilet or outside because when you're oil pulling it really pulls out some terrible toxins that you do not want to spit into your sink so that's one caveat then one thing I didn't bring here which is very powerful as well and this are other things that I used to assist in the process is I'll take a shot of apple cider vinegar and directly after that I take like a half of teaspoon of Manuka honey.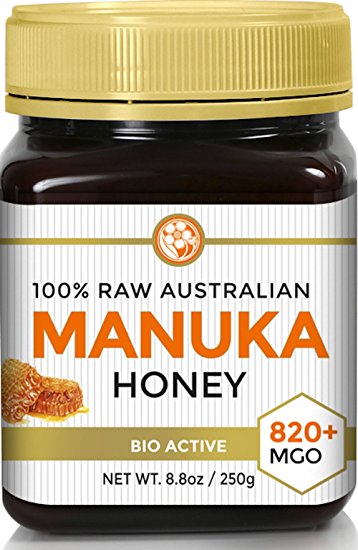 Manuka Honey

– Not all things are created equal. At most stores you'll see manuka honey with an MGO+ of about 15. For this to be beneficial to you medicinally has to have MGO of above 16. So I would say if you go to Whole Foods, I would say pretty much not all of those are really not beneficial to most that I've seent that Whole Foods is like +20. This is one is +820. Now this stuff is powerful medicinal. What that means is how powerful it is as an antiseptic. And so it has a higher enzymes, more beneficial properties to it. The higher it is on MGO, the more expensive it is going to be. This honey right here is about $45-50 so you can use it sparingly, it's not something you want to put in your tea but I have done that as well because as soon as this is heated up it kills all the good enzymes so that's why you don't want to put that in your tea.
Now the other thing , so I would do all these things and on top of that I drink this tea that I am about to go over with you anyways but, this is a tea that is extremely powerful. I share it with everybody even the other day someone said "Hey, my girlfriend was drinking your ginger turmeric lemon honey tea and she was losing a pound a day just by drinking your tea" and I was like "Whoa! that's the first time I've heard of that…" and she hasn't changed anything else but drank the tea so this helps open up your detox pathway. So the tea is giner; this is ginger root. I shave this off, I grated up. Usually when I make it I make big bushes of it so I use a massive amounts of ginger root. The more, the better. Then smaller amount of turmeric probably about 1/3 amount of ginger that you use, same thing shave this down, grate it, put it into a pot, steep it for at least 20 minutes the longer the better. Once the tea is steeped, you strain it, put a lemon. I literally put sometimes a whole lemon in so 8 oz, I put a whole lemon, I'll squeeze it all in there or a half of lemon right depending on how many lemons we have, who's using it, and then I'll stir in raw honey. And then drink that throughout the day.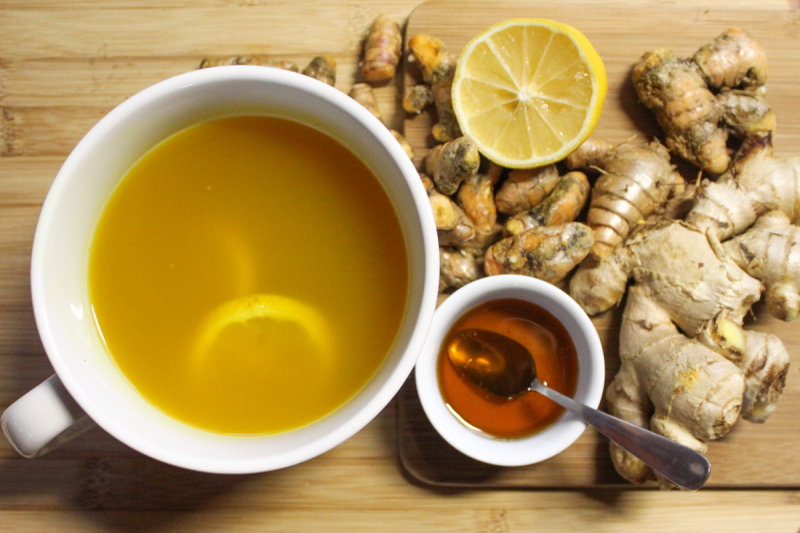 Ginger Turmeric Lemon Honey Tea

– And that's going to open up the pores, open up your circulation. Ginger is anti-bacterial, anti-microbial, this is a blood thinner so it helps with circulation. Turmeric helps everything brain functions, I mean like (the list goes on and on), inflammation, this helps with inflammation. This ginger also has what's called a cox 2 inhibitor, it's a pain reliever, they put that in ibuprofen so they're using properties from this in some of the over-the-counter medications.
So it probably seems like a lot. I guess now that I put them together it is but I don't think about it when I'm doing it. It's just like couple of these, shots of apple cider vinegar, a little table spoon of that, this tastes really good so that's awesome. The tea that I make tastes great. I drink it even not when I'm sick because I use it as recovery for even training because it's anti inflammatory it's awesome it helps with recovery from a hard intense workout. This (Oil of Oregano, Oreganol Juice) typically I only use in the times that I need it and we use these I mean if my son has a fever we put it a drop, I put it on his foot. It's gone instantly. And then these (Oil pulling) I only use when I'm feeling sick or run down as well. You can do oil pulling every night it's not a big deal, that's actually very healthy for your mouth and your teeth. This (Bentonite clay) I'm not too sure about the long term use of Bentonite clay but I'd think… I'm not sure I can't really give opinion on that 'cause I haven't studied it. The last thing I want to talk about is the Cajeput oil.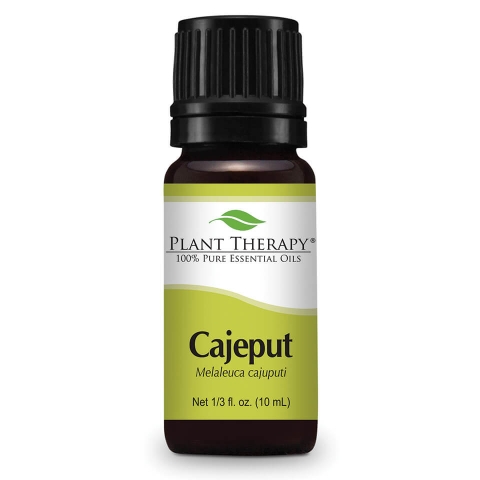 Cajeput Oil

– This is the antiseptic, anti inflammatory but it also helps process mucus out of the body as well and this stuff works really great. This is like powerful stuff, from plant therapy, it's organic cajeput oil. Again, you can take it dilute it with coconut oil and put it on the bottom of your feet. The reason why I've been saying put on the bottom of your feet because you have about 200 nerves at the bottom of your feet so that nutrients gets transported throughout the body a lot easier, much better but you could also put it where you need it. I've taken it and I put it on my chest when I've had congestion and it helps process the mucus out.
So, I hope you find this helpful. If you have any comments or questions about any of these stuff, let me know. These right here if you have any cold, flu symptoms, any type of sickness for the most part like it's not obviously disease that you are ailing from. This will get rid of it and you will feel better like 50, 70, 80% faster than if you did nothing or even if you got over the counter medication because if you got medication for your colds, flu, sickness whatever you have to recover from the flu and at the same time recover from the toxins that you put into your body from the over the counter medication which is most of the time the case that you're getting over the counter medication. I hope again you find this helpful. This is really powerful stuff. Remember, food is your medicine and we're taking properties from food naturally and using these to help the body assist to along the way, to recover and feel better. Alright, have a good day!"
---


EarthFIT Training and Supercompensation
"Hey! What's going on? It's Ian Hart here with EarthFIT Training and I get asked often why is our training different, how come we get better results in training, etc.. And so, before you can get into that I explain to people how training works in a broad sense, in a general sense. I'm going to explain to you in a minute here a supercompensation model that will help you understand how you get results in training in a very basic, and simplistic way. And so let's get into it…
When someone comes in for an assessment I test their base level of fitness and let's say this is over a week. And so when someone comes in and they're training I test their base level of fitness, we're seeing where they're currently at, at their fitness level. Everybody's at different fitness levels and when I train them typically what happens, and this is what is supposed to happen, is they fatigue the body, they lose ATP and glycogen – that's the energy in the muscle in the body, their nervous system gets fatigue, their immune system gets fatigue. So as they're training, we're fatiguing the body. And the changes don't occur to the body until they go home, they eat, they sleep, they drink water, they recover and what happens is the body recovers at a better state, and the body has amazing ability to adapt to whatever stress you are putting on it and it recovers in the instance that the stress might occur so it's comparing for the next time that that might occur and that's what is called supercompensation. And you have to train in this period in a progressive scientific way again to see your base level improved, and that's why a minimum of 2x a week in a progressive scientific way is needed to see your base level improve. And when I'm talking about a progressive, scientific way, I'm talking about if you ran one day a week and you swam one day a week you wouldn't get better at either. You have to run at least 2x a week.
The real scientific results and studies show that 3x a week is really necessary to improve your cardiovascular. But let's say it was 2x a week where you ran a mile, the second time that week you either have to run the mile faster to get results or you have to run a little bit longer distance, right? or maybe let's say you run in a slight incline. There's got to be some variable change and that's a progression. So that's 2x a week. 3x a week you see about 30% more results than 2 x a week, 4x a week we see about 25% more than 3x a week and then if you train too hard, too much, too often in the long term typically what happens is we see overtraining and that is a detriment to your training as well. We don't want that to happen.
And so with our training what we did is we took all the years of knowledge and combine, we took the best of what we saw and combine in one training – strength, endurance, cardio, flexibility, mobility, stability. It has strength, conditioning and those mobility aspects of a training which helps people to get results in the safest, fastest, and most effective way all backed by science so this gives you an insight as to how training works and there you have it. I hope this is helpful. Have a great day! Ian Hart from EarthFIT Training."
---

Hey EF Fam,
If I was asked "what is the simplest, easiest and most cost efficient/time efficient way to improve my health, what would it be?"
I would have a simple answer to that… but before I tell you there is an awesome video linked below form Dr. Rhonda Patrick, PhD about unbelievable impact heat and cold can have on your health specifically the sauna and a cold plunge.
My answer to the first question is… A cold shower.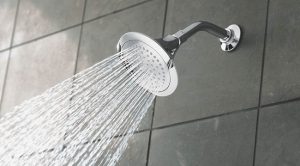 and to take that even further…
Contrast conditioning (going from hot to cold) has unbelievable benefits to the nervous system, the cells and energy production. Cold showers as well as contrast conditioning also helps to tone the vagus nerve, the 10th cranial nerve, which is the longest nerve of the autonomic nervous system. The autonomic nervous system is responsible for mostly all unconscious functions of the body. Jumping from the sauna to a cold shower is a great way to hack on the nervous system. A stronger vagus nerve can help you relax faster after stress, who wouldn't want that?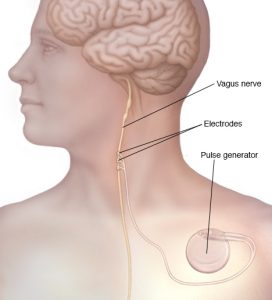 "The vagus nerve starts in the brainstem, just behind the ears. It travels down each side of the neck, across the chest and down through the abdomen. 'Vagus' is Latin for 'wandering' and indeed this bundle of nerve fibres roves through the body, networking the brain with the stomach and digestive tract, the lungs, heart, spleen, intestines, liver and kidneys, not to mention a range of other nerves that are involved in speech, eye contact, facial expressions and even your ability to tune in to other people's voices.
It is made of thousands and thousands of fibres and 80 per cent of them are sensory, meaning that the vagus nerve reports back to your brain what is going on in your organs. Operating far below the level of our conscious minds, the vagus nerve is vital for keeping our bodies healthy. It is an essential part of the parasympathetic nervous system, which is responsible for calming organs after the stressed 'fight-or-flight' adrenaline response to danger. Not all vagus nerves are the same, however: some people have stronger vagus activity, which means their bodies can relax faster after a stress. The strength of your vagus response is known as your vagal tone and it can be determined by using an electrocardiogram to measure heart rate. Every time you breathe in, your heart beats faster in order to speed the flow of oxygenated blood around your body. Breathe out and your heart rate slows. This variability is one of many things regulated by the vagus nerve, which is active when you breathe out but suppressed when you breathe in, so the bigger your difference in heart rate when breathing in and out, the higher your vagal tone.
Research shows that a high vagal tone makes your body better at regulating blood glucose levels, reducing the likelihood of diabetes, stroke and cardiovascular disease. Low vagal tone, however, has been associated with chronic inflammation. As part of the immune system, inflammation has a useful role helping the body to heal after an injury, for example, but it can damage organs and blood vessels if it persists when it is not needed. One of the vagus nerve's jobs is to reset the immune system and switch off production of proteins that fuel inflammation. Low vagal tone means this regulation is less effective and inflammation can become excessive, such as in Maria Vrind's rheumatoid arthritis or in toxic shock syndrome, which Kevin Tracey believes killed little Janice."
CLICK HERE OR WATCH THE VIDEO BELOW TO GET EDUCATED 🙂
Use of Sauna and Cold to Increase Net Resilience, Mitochondrial Biogenesis, Mood and Longevity

Committed to your success,
Ian
P.S. I have been asked to be an ambassador of Inov8 shoes. It was an easy decision since they are my favorite workout shoe ever since I tried one on about 6 years ago. I used to where nothing but Nike until I put on a pair of Inov8. I have clients asking me all the time about the best workout shoe and I always recommend them. Look out for an email from me about a Inov8 workshop Feb. 28th where all EarthFIT clients will get an opportunity to check out these shoes and see if they are a good fit.
P.P.S. On Feb. 21st Holistic Dr. Moshe Dekel will be doing a workshop on optimizing health using natural approaches. More info to come.
Ian Hart is a Body-Mind Transformation expert, the creator of EarthFIT Training Systems, co-creator of BACK PAIN RELIEF4LIFE, and founder of BEAUFORTPERSONALTRAINING.COM and MYBACKPAINCOACH.COM. Ian and his team help people get into optimal shape in the safest, fastest and most effective way possible, using cutting edge science.
---