Should you do box jumps in your workout?
Or better yet… should you do plyometrics in your workout?
Over the years this questions has come up at EarthFit Body-Mind Transformation Center a bunch of times.
People see trainers doing box jumps or see or hear about their friend doing box jumps at another gym and ask, "Can we do box jumps? They Look fun"
In this video you will find out if box jump and plyometrics are right for you.
"Hey! So should you do box jumps in your workouts? Yes or no? Well this video is specific to help you find out the answer to that… watch this video and at the end I'm going to have you do a test to determine if you should be doing not only box jumps but plyometrics and I'm going to get into the science of what a plyometrics is so if you are doing it, It will help you reduce your injury and increase your performance. The first thing we want to talk about is what the end goal is because every single program should just be base on working backwards from what the end goal is.
In our training facility one of our missions is to help working professionals get into optimal health and fitness in the safest, fastest and most effective way based on efficiency, burn fat and gain lean muscle. Now, safety is one of our number 1 things. When you get into plyometric movements, the risk goes up and the reward for what our goal is goes down a little bit. There's better ways to optimise that type of training to get the reward. There's progressions of plyometrics so I'll demonstrate some of those shortly as well and you can test yourself out to see if you are ready to do even those basic movements.
First thing, you gotta ask yourself is "Do I move correctly?" when I do something as simple as a squat or a pushup. If you are not moving correctly then you are opening your chances for injury and if you are not absorbing the force it's going to end up in your joints and that is where deterioration comes down. So the science, there's 3 phases to a plyometrics – the eccentric downward, the amortisation phase which is the in between (the eccentric and concentric) and then the concentric. So that would be for box jump. You go down, and then up and then you jump on to the box and when we go down we are actually tapping into an elasticity into our muscles so it stretches the muscles and the amortisation phase is in between the concentric phase which is the upward motion and for you to tap in to the stretch shortening cycle of the muscle which is where the elastic energy is created on the downward motion and then on the upward motion, in between there's a very small amount of time and it's a fraction of a second and if you miss that fraction, it's no longer a plyometric, right? because you are not tapping into that elastic energy in the muscles.
What is your goal? Are you an athlete? So athletes really benefit from this so the risk is worth the reward because they are going to get more explosiveness, they're going to jump higher, they're going to be able to push faster if they're playing football and they're a lineman, they're going to be able to push harder so it's very very powerful exercises in training for athletes. Now if you are not an athlete… Is it going to be extremely beneficial for you? Well, that's the question that you need to ask yourself so now we are going to go out the floor (please watch the video) Can you tap into that stretch-shortening cycle, can you just jump and land correctly right? Because plyometrics are meant to be seen and not heard. What you will see is people jump and boom! All that force gets dissipated into the joints so if I don't land nice and soft then all that force creates heat in the joints and your are now wearing down the joints rather than strengthening the muscles in the plyometric exercise so you'll see if I go down and up and jump and land nice and soft, that is how you want to land, you want to absorb the force. If you can't do that and you can't do a few reps of that most likely you should not be doing box jumps because this is the very basic. I'm just jumping up and down.
If you want to test yourself right now and again with every exercise especially plyometrics you want to be fully warmed up so you do warm up before this is can you do:
5 squats with 60% of your body weight within 5 seconds. Alright, so you are calculating out your bodyweight, you are putting 60% of that on you and then doing 5 squats really fast within 5 seconds. Again if you don't have a proper form on the squat, don't attempt that.

And then the other one is can you do 5 clap push ups in a row. Can you do 5 clap push up. If you can't then you should not be attempting plyometrics. You need to regress back and start with basic strength and conditioning and so we're talking about endurance training, strength training, hypertrophy or hypertrophy then strength and then power plyometrics and that takes phases of training to get somebody there.
So, I hope you found this helpful. If you have any comments or question, go ahead and leave them below."
---

Hey EF Fam,
If you are already an EFer, then you know every day at EarthFIT is leg day and there is a method to our madness based on science and research for exercise programming that give maximum results to both the body and the mind in the safest, fastest and most effective way possible.
Here is the latest research on how skipping leg day impacts your genes, mitochondria and neurological health.
It is a quick read and I think you will find it interesting.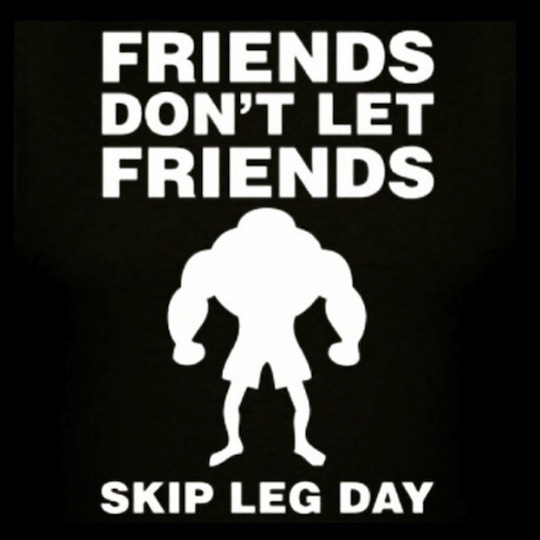 When you skip leg day, it is pretty serious.
So my recommendation is not to do it 🙂
Committed to your success,
Ian
Ian Hart is a Body-Mind Transformation expert, the creator of EarthFIT Training Systems, co-creator of BACK PAIN RELIEF4LIFE, and founder of BEAUFORTPERSONALTRAINING.COM and MYBACKPAINCOACH.COM. Ian and his team help people get into optimal shape in the safest, fastest and most effective way possible, using cutting edge science.
---

Beaufort Exercise: What's Your Excuse?
Hey EF Fam,
Have you ever felt unmotivated, uninspired or have you ever gone through some type of crisis and you weren't sure how your were going to get out or make it through?
Well… I filmed Dr. Sean Stephenson on Facebook live giving a presentation called "What's Your Excuse".
Dr. Sean is 39 and about 2 feet tall and his parents were told he wouldn't live more than 24 hours when he was born.
Today he is therapist and helps thousands if not millions of people all around the world to be inspired and over come hardship.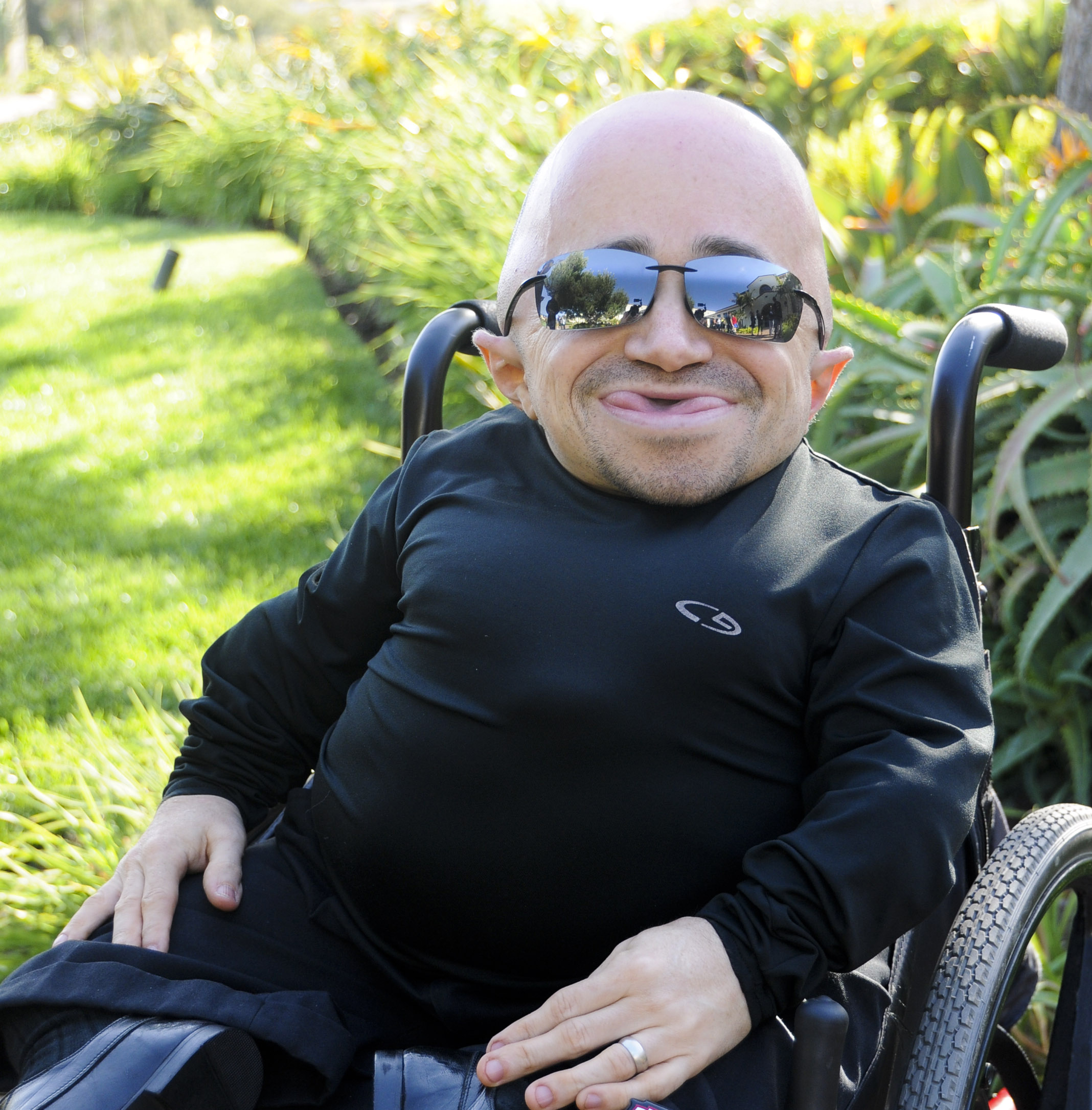 In this video you will no longer have an excuse to not work out 🙂
Also… at the end of the video he gives his top 3 tips for overcoming a crisis.
Committed to your success,
Ian
Ian Hart is a Body-Mind Transformation expert, the creator of EarthFIT Training Systems, co-creator of BACK PAIN RELIEF4LIFE, and founder of BEAUFORTPERSONALTRAINING.COM and MYBACKPAINCOACH.COM. Ian and his team help people get into optimal shape in the safest, fastest and most effective way possible, using cutting edge science.
---
Alyssa EarthFIT Testimonial Beaufort Personal Training
"Before EarthFIT, my life included a lot of migraine headaches, I weighed 217 Lbs, I was out of breath doing just about anything. I actually went to a rheumatologist because I had so many aches that they thought I might have lupus or some sort of other autoimmune disease because everything hurt including my hands, my feet, my back, my joints and every aching pain in my body. I even had pains in my teeth and so I went through a whole series of blood test and everything else, and they ruled everything out except they said that my weight was causing most of my issues and they said that I needed to gain strength in my muscles and so I knew I had to do something.
I came to EarthFIT because I didn't really know anything else to do. I was trying to do things on my own like walking and doing some exercises at home, but it just wasn't doing enough and so I came here and decided to see what it would do.
The results here have been significant weight loss, but more so than the weight loss has been a severe amount of energy. I can do just about anything from the time I wake up to the time I go to Bed. I feel strong, I don't feel like when I'm doing things I don't get fatigued like I used to. I don't feel pain when I'm trying to accomplish tasks like when I'm doing anything from mowing the grass to doing things with my kids even in swimming from the pool with them, carrying them up the stairs, even putting them in the grocery cart, doing the grocery shopping, simple tasks like that, even standing at the stove cooking dinner, everything is much easier. The confidence level has gone through the roof, when I look at the mirror I feel strong and I feel healthy, I feel good about myself and since I've been here I feel like it's changed my life.
I was very skeptical about EarthFIT, I really didn't understand how the program worked, I was very self conscious about it, because when I walked in the door I could see all these people doing these exercises I never pictured myself being able to do. It was very intimidating to me when I walked in the door. I never pictured myself being able to do deadlifts with kettlebells, trap bars and then pull-ups and all these things. I just couldn't have pictured myself being able to do them and so once I got into the program and it was so personalised for each individual person and they start you at such a slow pace and work with you and your level and get you into the program and work you into each individual exercise and work with your strengths and weaknesses that it really builds your confidence with each exercise and before you know it you're doing things that you never knew you could do.
I definitely would recommend it [EarthFIT]. I think any person of any age, of any fitness level can walk in the door and have a program developed specifically for them, even if you have a shoulder injury, back, knee injury, if you're overweight, underweight, whatever it is I think they can work with you and get you strong and get you healthy."
---


Beaufort Personal Training: Push up
"The first movement that we talked about was the squat. Now I'm going into go into the second movement and once you start to learn how the body moves you will understand how to put these exercise in specific orders, but the first movement that we talked about was the squat, so we talked about sitting back on the heels, keeping the body straight, squatting properly. Now, the second movement I'm going to go into is a push up, and a push up is a pressing motion, so you could also do the reverse of that which would be on a bench pressing up. It's a different modalities, there's different aspects to it. Before someone does a press they should learn how to do a push up, and so let me explain what a push up is and how to do it.
First off, before you actually do a push up on the floor, you need to have the strength to be able to lift about 70% of your body, because when you get in this position, you are lifting roughly about 70% of your body so when I go down and I press up my chest and the muscles supporting it, the synergistic muscles have to have the force, the strength, to be able to move 70% of my body weight. If I can't, the best option is to do it on an incline so you might have seen somebody doing wall push ups so where they are actually on the wall in a slight incline right like this (please see the video) where they get their body on an angle and then they do push ups. So, what you can do in that situation is, for example, put your hands on your bed and this will increase the incline and take the percentage of your body weight off. For example, if you increase 10-15% now you are decreasing the amount of bodyweight that you are using to press up and this is how you get stronger so you start on a high incline and then you start to come down. So you can start on… say your kitchen counter doing push ups 15-20 reps. If you can bang out 3 sets of 15-20 reps very easily then you are able to decrease the incline. So I would suggest about 10% each time you can do this on your stairs, right.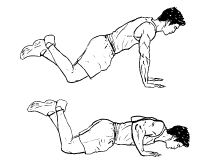 The other option that we have which is not great especially as you know we specialised in back pain relief is doing the knee push ups. Now the knee push ups is in this position but what we find is that most people end up sagging the butt and in this position that'll be putting a lot of stress on the lower back so as long as it is done properly where the spine is completely straight, we can squeeze the legs together just to make sure we are stable, a lot of people end up crossing – this is not good. We want to press the feet together and then straight up and down and now this is taking a percentage of our body weight off the movement pattern.
So, the key here is that you have core strength. Alright, so the base of support for the push up are your toes touching the ground and your hands touching the ground. Your base of support is whatever touching the surface that is supporting you and the area in between. So, if you notice, in a push up the base of support are my toes and my hands, now everything in between has to stay solid and strong, if I don't have the core strength I'm going to sink down. And this is where planking comes in, right? I can just stay here, tighten my abs and strengthen myself by doing that, but the back program which we have is what we have people start off on the base level to strengthen the area around the hips, the pelvis, and the lower back.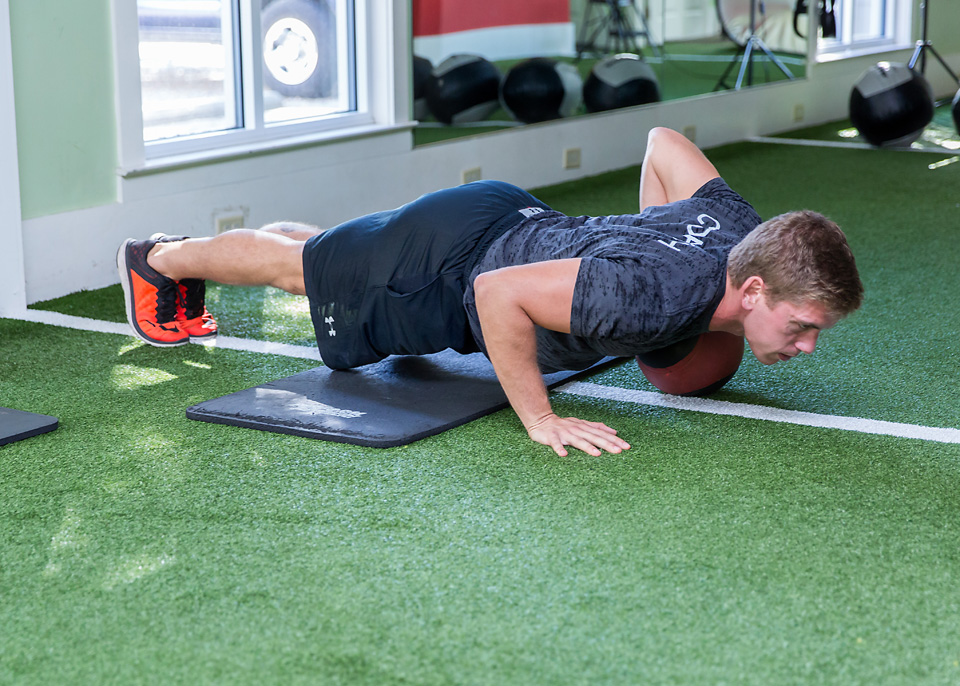 (EarthFIT Beaufort Personal Trainer Jackson)
Once you are strong enough to get in that position, what I would recommend is doing 3 sets of 15 reps of push ups and getting to that point. And then you can start to make things hard on yourself, you can decrease the base support by bringing your feet together, your hands together, you can start to go on to a decline so I can put my feet up say my feet go up on a window seal here. Now I'm slightly declined and now I have more of my body weight that I am pushing up and so then you can start to play with exercises.
So the second exercise that we are talking about here is a pressing motion, specifically a push up. If you are unable to do push ups, you can also do a chest press: that is laying on a bench, you can also do laying on the ground with either two dumbbells or a barbel. It's the same motion just you have a base of support now on your whole back and it's not as core intensive.
Alright, so there's the second exercise – the push up. We'll go to the next one here in a second."
Ian Hart is a Body-Mind Transformation expert, the creator of EarthFIT Training Systems, co-creator of BACK PAIN RELIEF4LIFE, and founder of BEAUFORTPERSONALTRAINING.COM and MYBACKPAINCOACH.COM. Ian and his team help people get into optimal shape in the safest, fastest and most effective way possible, using cutting edge science.
---

Beaufort Personal Training: Row
The next exercise that we are talking about is the opposite of a push up, the reason why I say the opposite because there is antagonist and agonist muscles, and they're the opposing muscle groups. So we did a pushup, now we are going to do the opposite which is a row. Now, doing this back to back is not always the best if you are just starting out because you are going to fatigue the muscles faster because when we talk about each movement, we're talking about the working phase so when we do a pushup, we are using the chest but on the downward motion we are actually decelerating using our back and then when we come and do a row we are using our back muscles as well. So all these exercises that I'm showing you are the largest muscle groups that we are using in the body, and this is the best way to start of any exercise program unless you've been injured, and you need to start even more basic than this. But for the most part everybody can start of with these movements.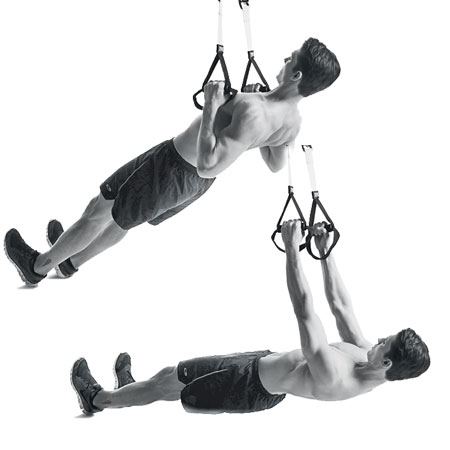 So, the third movement here is a row. We're starting off: body straight as a boar;, this is a TRX row, again, it doesn't have to be a TRX. Any tool can be used to do these movements. It just comes down to how much force, muscle force that you want to use to create the intended result. Alright, so the intended result here for me explaining to you is to get you to move correctly, then based on where you want to be you can decide how much weight you need to move, how many reps, how much volume you are doing, how intense you do it…
So when we do a row there's a few grips that we can use. We have pronated, we have supinated, we have neutral grips (please see the video). So here I'm just showing you neutral grip position, we are going to pull our elbows in 45 degrees, notice my neck and my spine are in alignment and I'm doing a slow controlled movement like I'm bringing a bar to my chest. Say these TRX were stuck together, the handles were stuck together and I was bringing a bar to my chest and going back.
This exercise is very basic, very simple. You can incorporate 2 of the exercises that we've just talked about, so let's go over that. The first exercise that we talked about is the squat, so now watch this exercise as I incorporate the squat to a row:
Fall back

Squat down

Come up and then row.
Now why would I want to do that? Well, I want to do that for a few reasons.
One, It allows me to go deeper to a squat yet more hip mobility and on top of that if you can see I start to breathe heavier so now this is what we called compound exercises. I started to use my legs, the largest muscle group in the body and my back the second largest muscle group in the body.
So as I do these exercises, my heart has to pump blood to my legs because it's working and blood to my back so now my cardiovascular starts to activate and I get twice the amount of energy exertion which burns twice the amount of calories and this is where you can start to get an efficient workout. For example, at my facility here (EarthFIT) we do about a 30 minute workout and get better results than most people are doing anywhere, going at like an hour a day because it's designed specifically for the most efficient, but we have a methodical process for building the person up to this point. So someone would never come in to our facility and start of with a squat to a row because we want to make sure that they've done numerous reps of the row and they're proficient at it.
They might do a wide grip row one day, they might do a close grip row the other day, they might do supinated and they might do pronated. Until they're proficient at that and they can go even further right now we spoke about the pushup when I'm on the floor Im doing about 70% of my weight. Well, as I move forward I'm now lifting more and more of my own body weight to get this row so, if I go parallel I'm almost lifting my full body weight right now. So I weigh about 180, so I'm rowing up at 180. When I come back here, I'm probably using about 60 or 70 lbs now. If I stand up even more really nothing is happening so this is just very basic, this could be a good starting point for someone who's very weak just to get the thoracic spine and the scapular moving, those shoulder blades moving, and then continue to move forward and start to increase your strength that way.
TRX is a great tool because you can take it anywhere but you can use the cable row machine which are typically at every gym, but those are mainly the two main tools you're going to see, which is a TRX and a cable row. Sometimes you'll see they have the hammer strength rows where you actually put the weights on it or you can use dumbbells where you're getting to the deadlift position and a row which is going to leave me into my next video.
Ian Hart is a Body-Mind Transformation expert, the creator of EarthFIT Training Systems, co-creator of BACK PAIN RELIEF4LIFE, and founder of BEAUFORTPERSONALTRAINING.COM and MYBACKPAINCOACH.COM. Ian and his team help people get into optimal shape in the safest, fastest and most effective way possible, using cutting edge science.
---

Beaufort Personal Training: The deadlift
This is another movement that is can be a little bit complicated for people because of how they've been moving for years previously, but the deadlift is essentially how you should be picking up everything off the floor. What deadlift means is that you are picking up dead weight from the floor.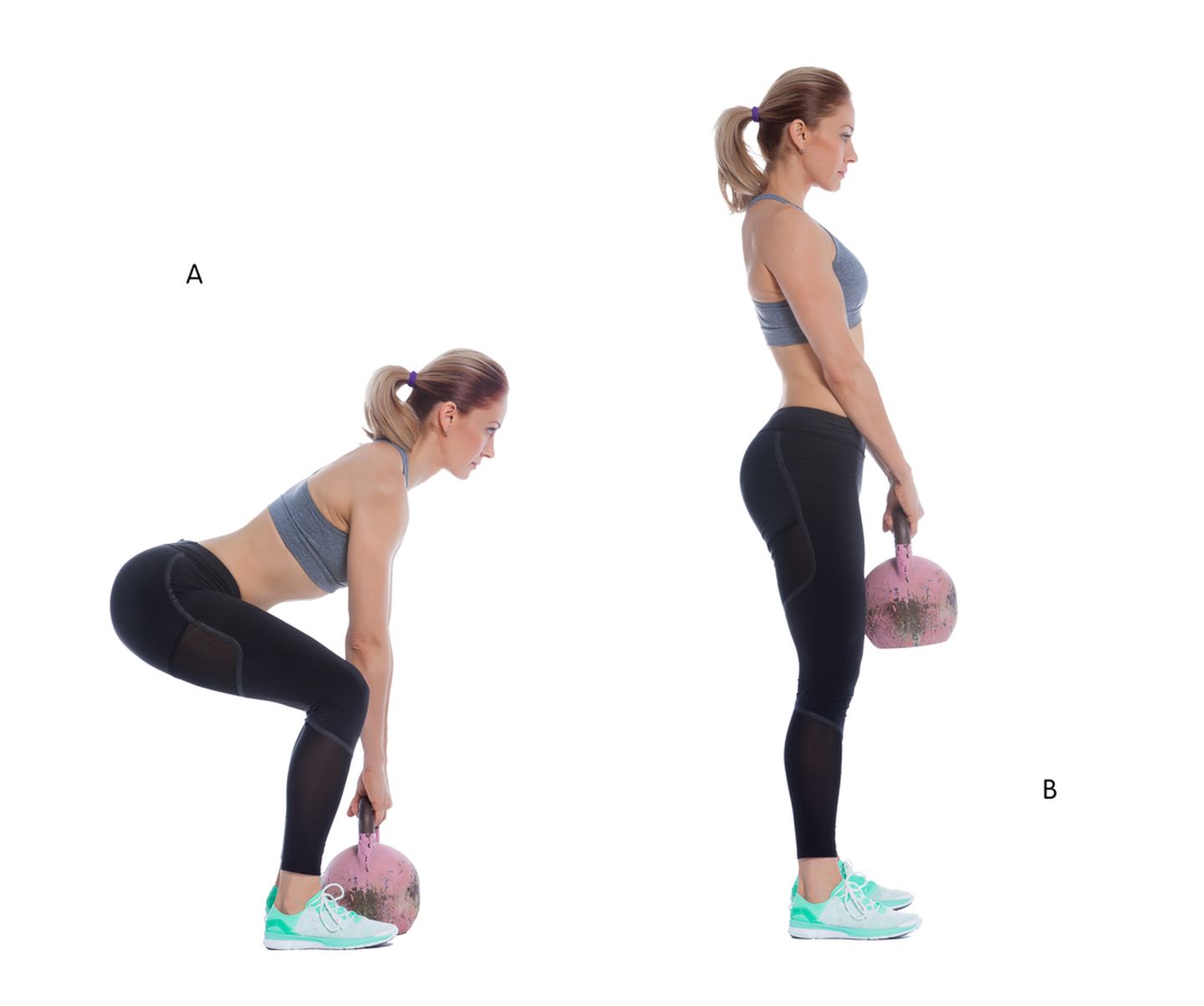 So, dead weight would be something that is an ecstatic inertia so it takes a little bit more force to move that, right? So it won't move unless acted on by an outside force. So that initial inertia to pick something up is coming from our body so we have to overcome the gravity and the weight of the object. So, before you start picking heavy things up, it's important to understand how to move and to move properly.
And so with the deadlift, the first thing that we usually teach people is hip hinging, because back pain always comes from spinal flexion if you see my videos spinal flexion would be here (please see the video) so people rounding at the back and picking something up, just doing that right there I start to feel my back slightly, so imagine if I put more force there. So watch the difference: I'm going to hip hinge so pushing my butt back; my back is completely straight and now if I go to pick something up I can lift it up. Now, obviously if it's on the ground, I'm not going to go that far, but that's why we are talking about this specific exercises. I'm going to push my butt back and then squat down and now if I pick something up, I'm in perfect position and I can pick it up.
Now, notice I am right in between my legs with the something that I'm picking up… the reason being, if I could've pick something up out here; whatever I am picking up out here, say it's 40lbs out here, that's creating about 400 lbs torque in my back, and that is where injuries occur so we always want to keep the center of mass right underneath the center of gravity because the muscle force, or the force of the weight is going to go straight down which is what our spine was intended for. So force going straight down on our spine won't cause any damage. If we go in to spinal flexion and all of a sudden have force and torque in our back then we can cause trauma to the spine that is where injury begin.
So, always moving with the hips keeping the back completely straight. The stronger you are, the more you can actually move outside of that parameter. So, if you are really strong and you go to pick something up, you can start to flex a little bit at the spine because you have more core stabilisation and the spine is more stable, but first thing's first, is here: so most people can start out with their arms out to the side like this… what you are going to do is to push your butt back and just repeat pushing the butt back and focus on feeling your hamstrings. Push your butt back so you feel your hamstrings. We don't want to see you coming forward, just coming to this position and then on the way up we are going to think about using the muscles on the lower back and the glutes to stand up. So forward and backwards and repeat.
And once you get this movement down, then we can start to use something like a kettlebell. Preferably I'd like to use a barbell because the barbell keeps your shoulders back more with the bar but say you want to pick something up like a kettlebell here, we are going to push out butt back, back nice and straight, bend your knees now, keeping our spine in alignment, and then perfect form picking it up.
And what happens is, most people don't prepare for picking things up and then they just allow the weight to move them. So they're just go to pick things up their body is limping and then they go to pick something heavy up and yank. All that force goes straight to the back and creates damage.
So working on the deadlift is going to be number 1 important thing. Remember first thing is hip hinging, keeping the back straight, if we need to go lower we start to bend the knees always keeping the back straight and then back up. And this is why the squat pattern is extremely valuable and important, because they are all synergistic and they are all work together.
Ian Hart is a Body-Mind Transformation expert, the creator of EarthFIT Training Systems, co-creator of BACK PAIN RELIEF4LIFE, and founder of BEAUFORTPERSONALTRAINING.COM and MYBACKPAINCOACH.COM. Ian and his team help people get into optimal shape in the safest, fastest and most effective way possible, using cutting edge science.
---

The road to your dreams isn't always easy to navigate, sometimes dotted with mountains to climb, obstacles to overcome—and hard, mind-numbing times that will make you feel like quitting. Just remember this if you get lost along the way: Anything worth having doesn't come easy. So don't turn back around. Don't give up.
As you work to achieve your most ambitious goals, push yourself to keep moving forward with these top 10 Beaufort Fitness Motivational Quotes.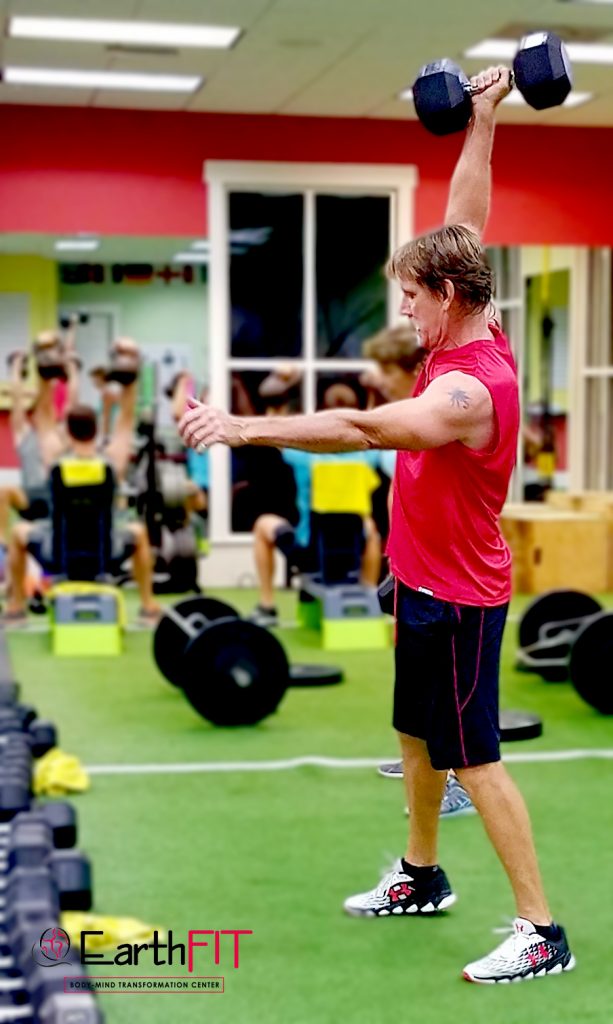 1. Give this world good energy. Work on your weakness until they are strengths, and work on your strengths until they are second nature.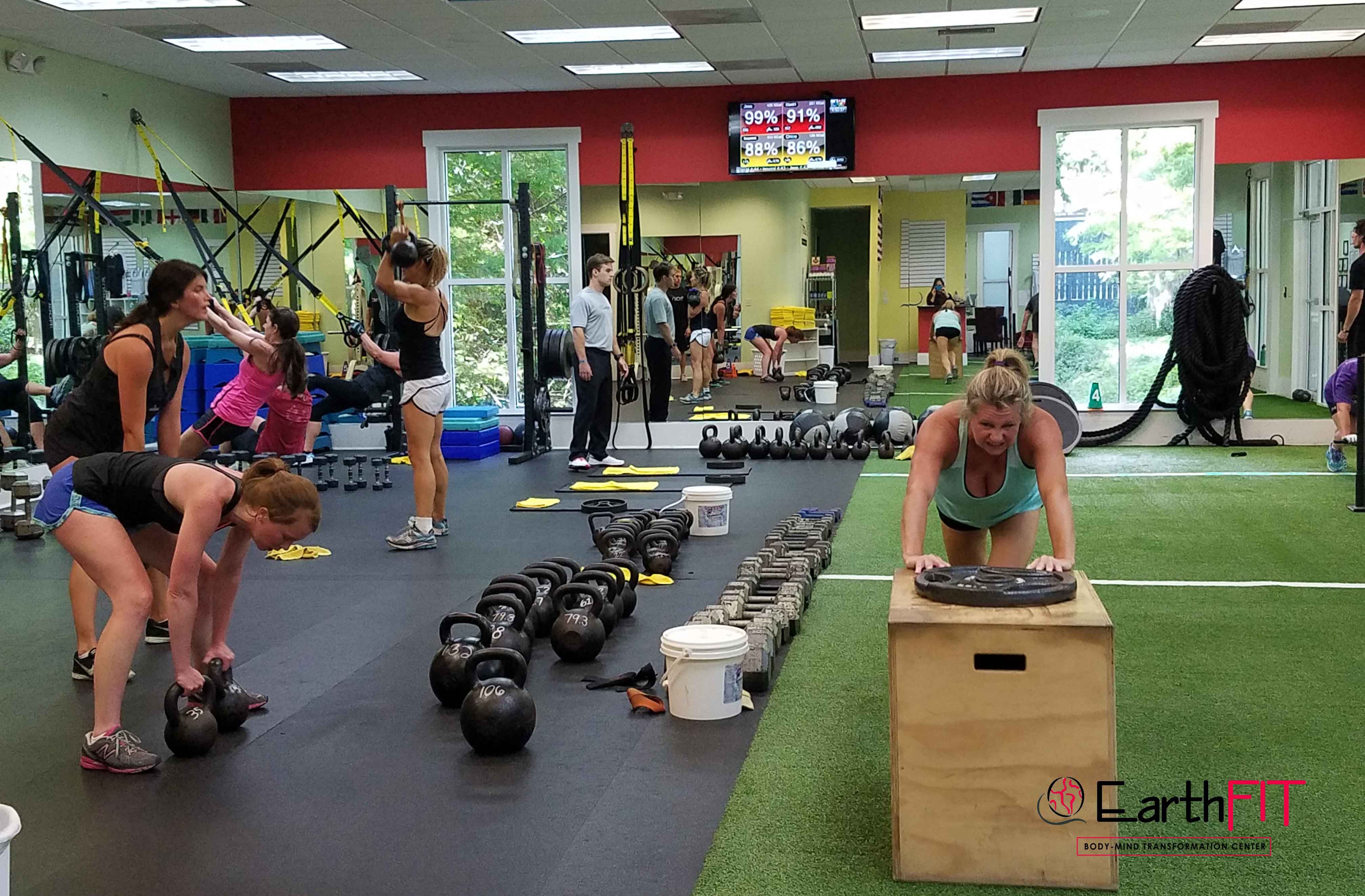 2. We don't grow when things are easy; we grow when we face challenges.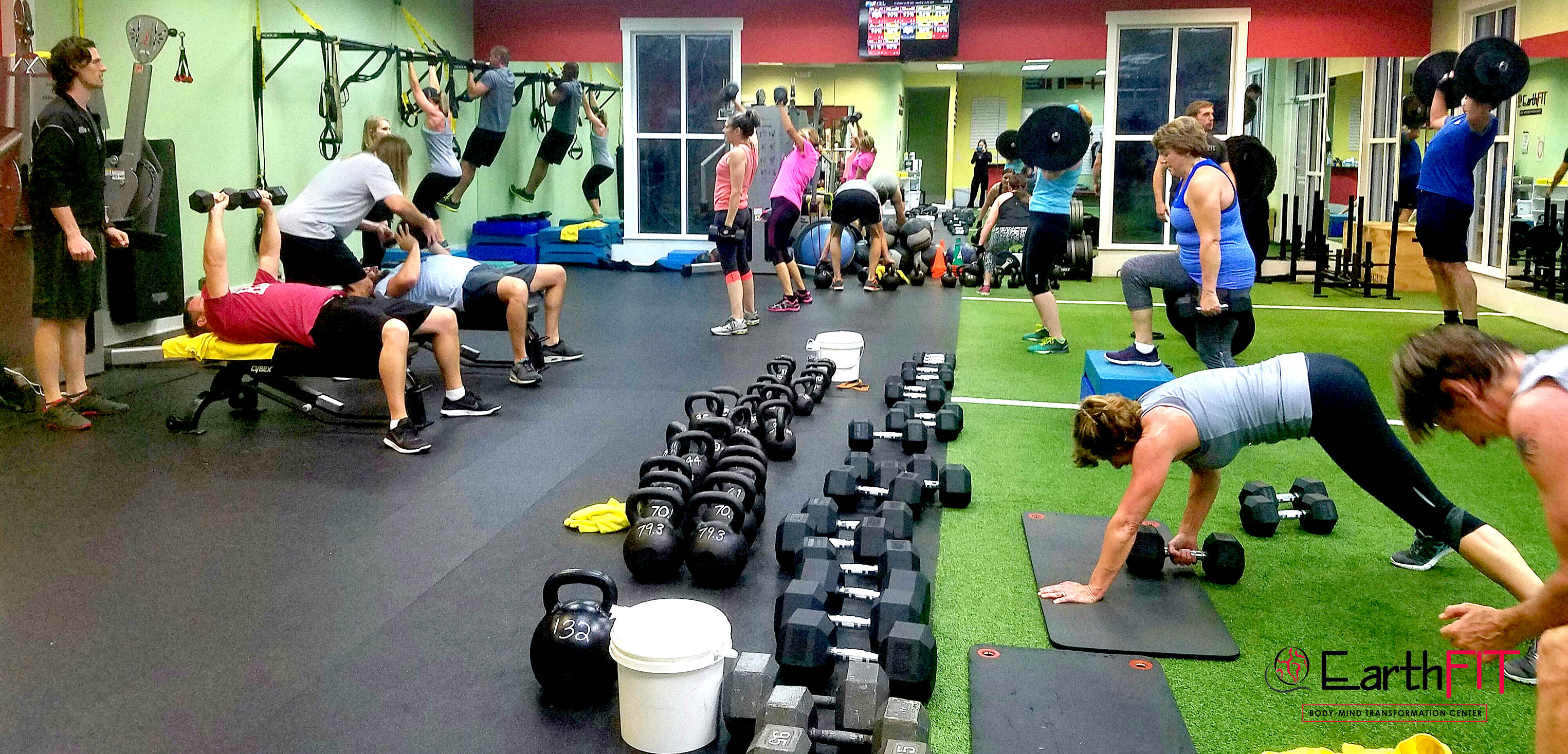 3. Instead of starving yourself, starve the negative thoughts that say you can't lose weight in healthy ways, and feed the positive thoughts that say… YOU CAN.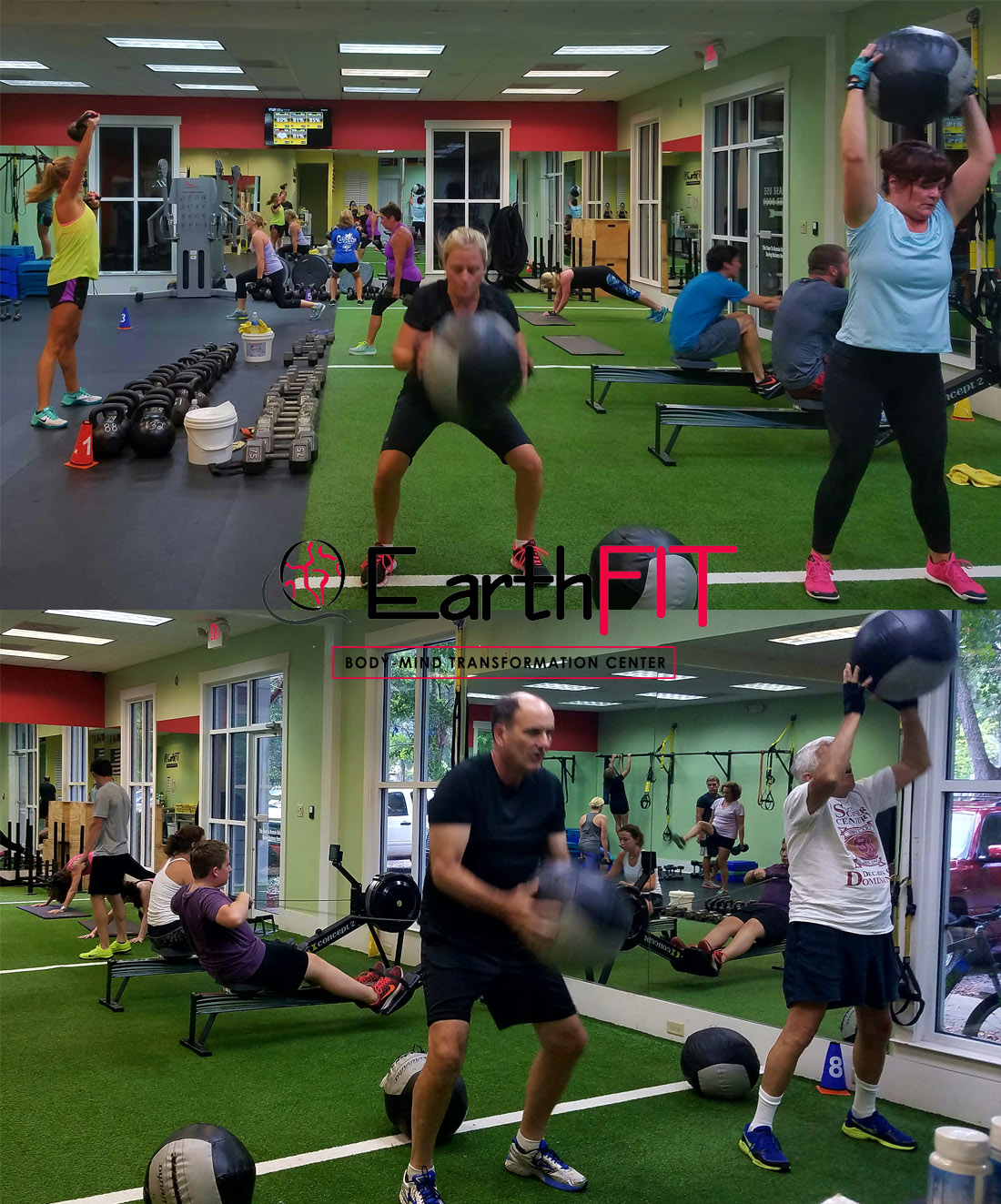 4. Time is a created thing. To say "I don't have time" is to say "I don't want to". Failure will never overtake if the determination to succeed is strong enough. Make today count, no excuses.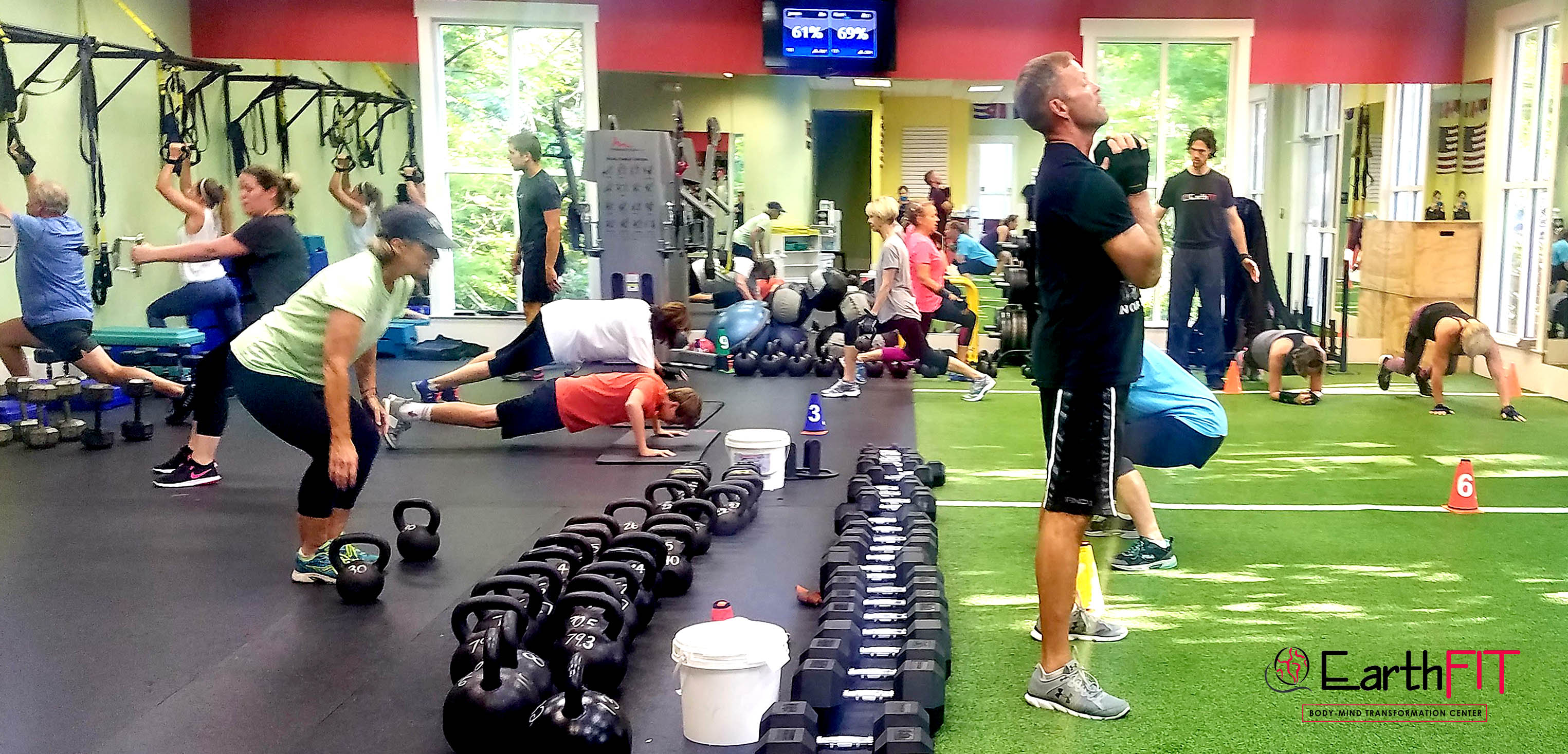 5. Don't let the scale define you. Your bodyweight is no reflection of who you are, your strength, your intelligence, your kindness, your beauty, or your worth. Be active, be healthy, be happy.

6. Fad diets can change your weight. Working out can change your body. Fitness at EarthFIT is not only about weight loss; it's about developing strength, power, speed, endurance and stamina.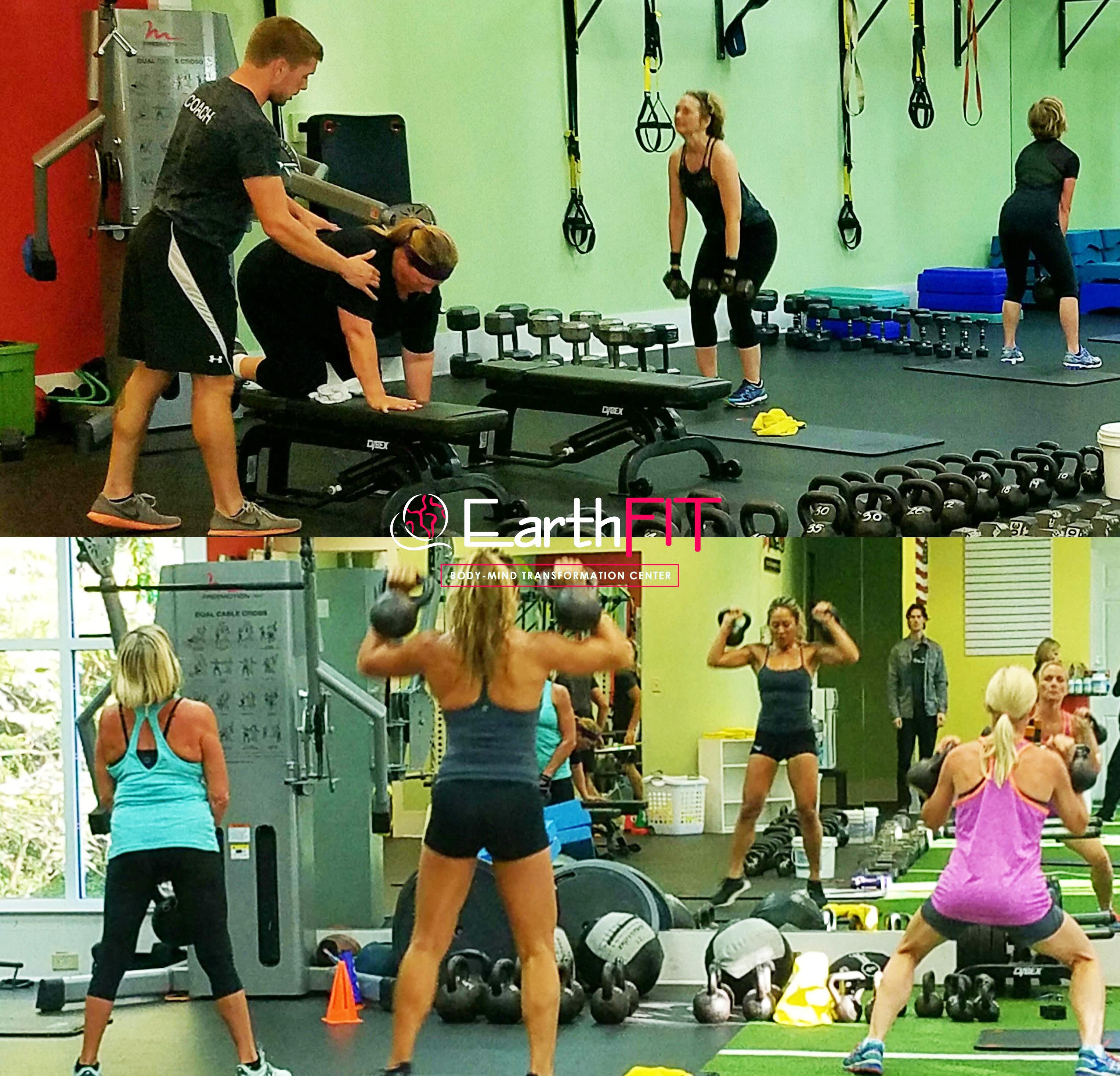 7. The body is designed to move, and it is designed to move a lot… Don't let injury deter you from continuing to workout and don't let the thought of injury create fear in your mind so that you don't exercise or decide to join a training program…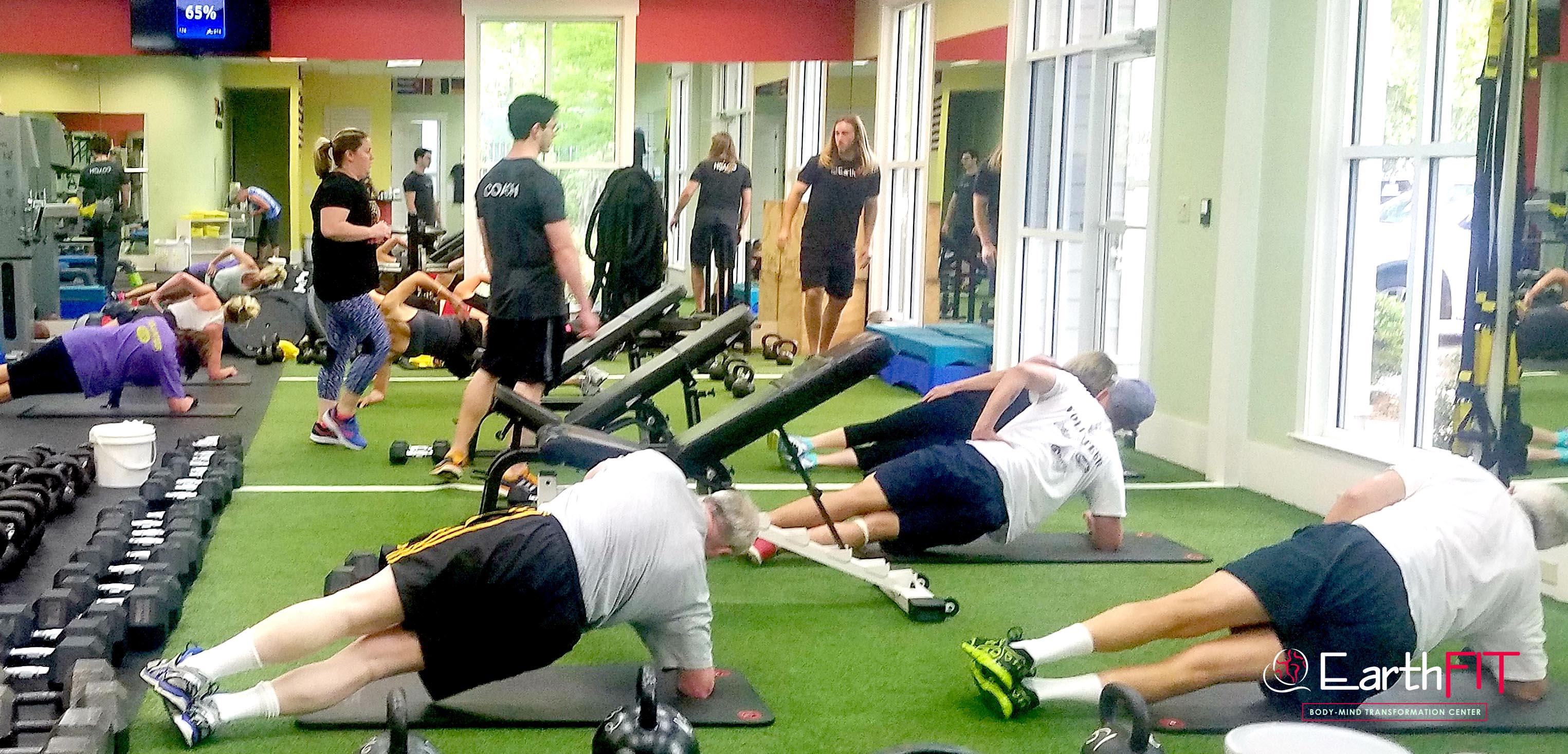 8. Health is not about the weight you lose but about the life you gain. Learn to enjoy the process, not just the outcome.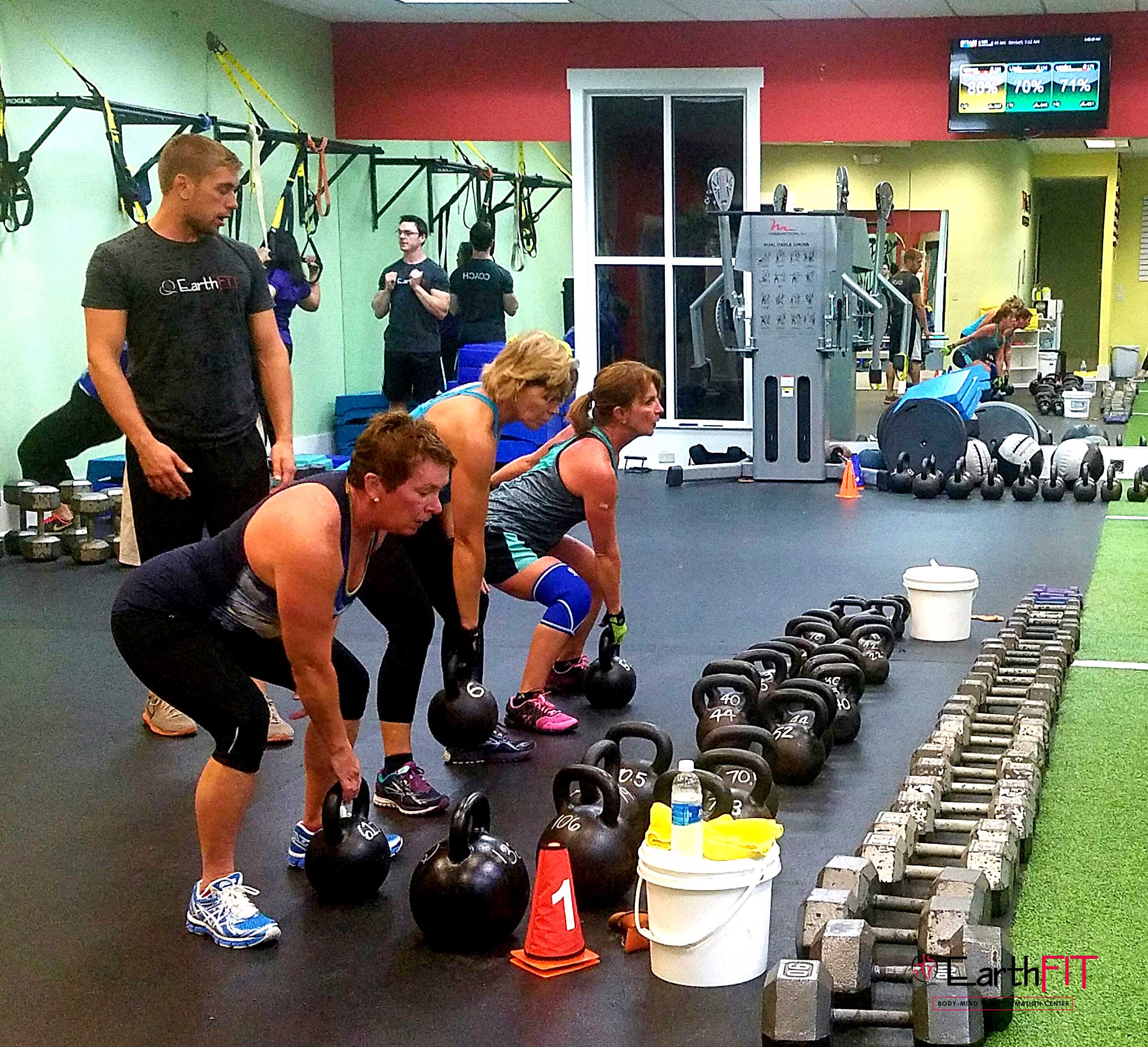 9. Life doesn't get easier and more forgiving. We get stronger and more resilient.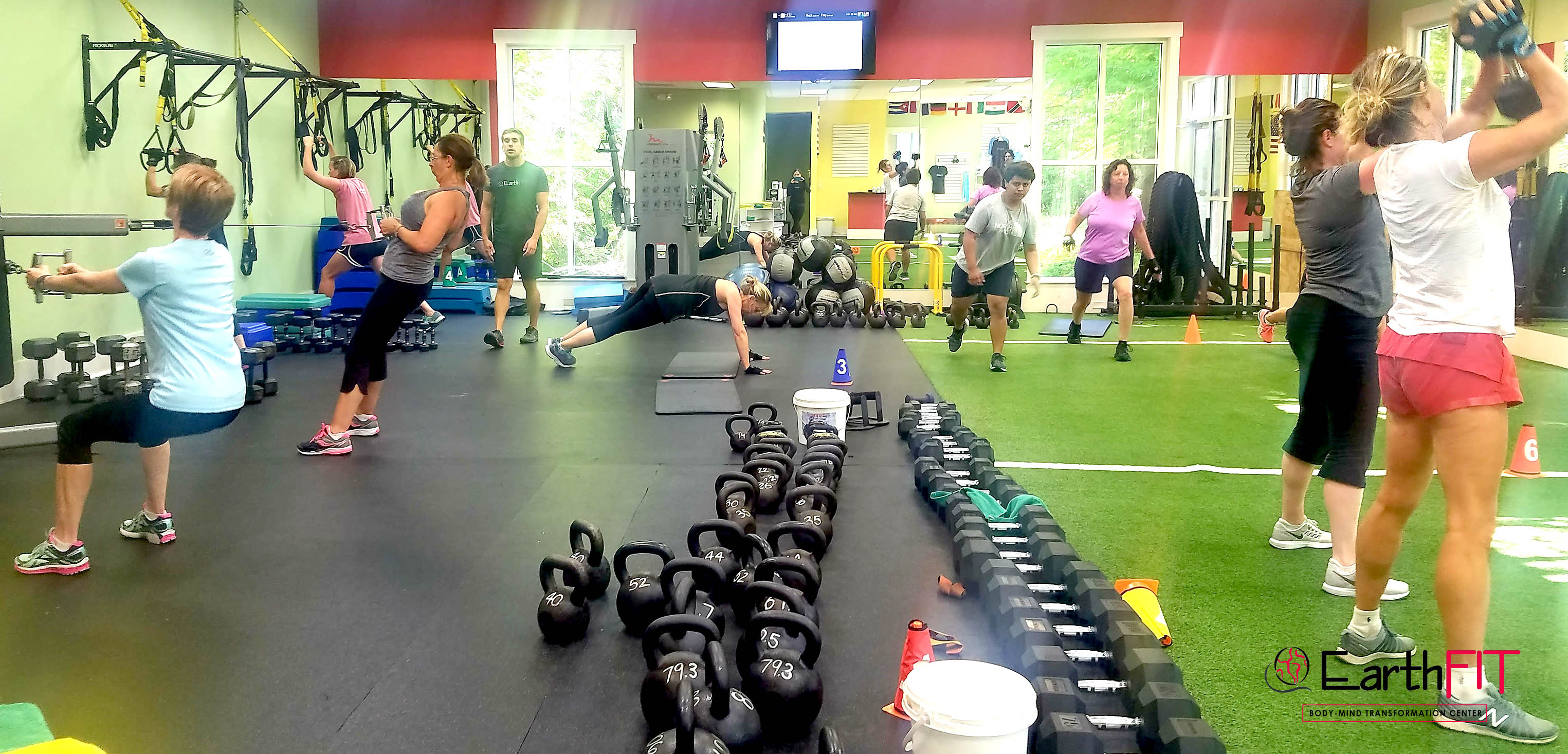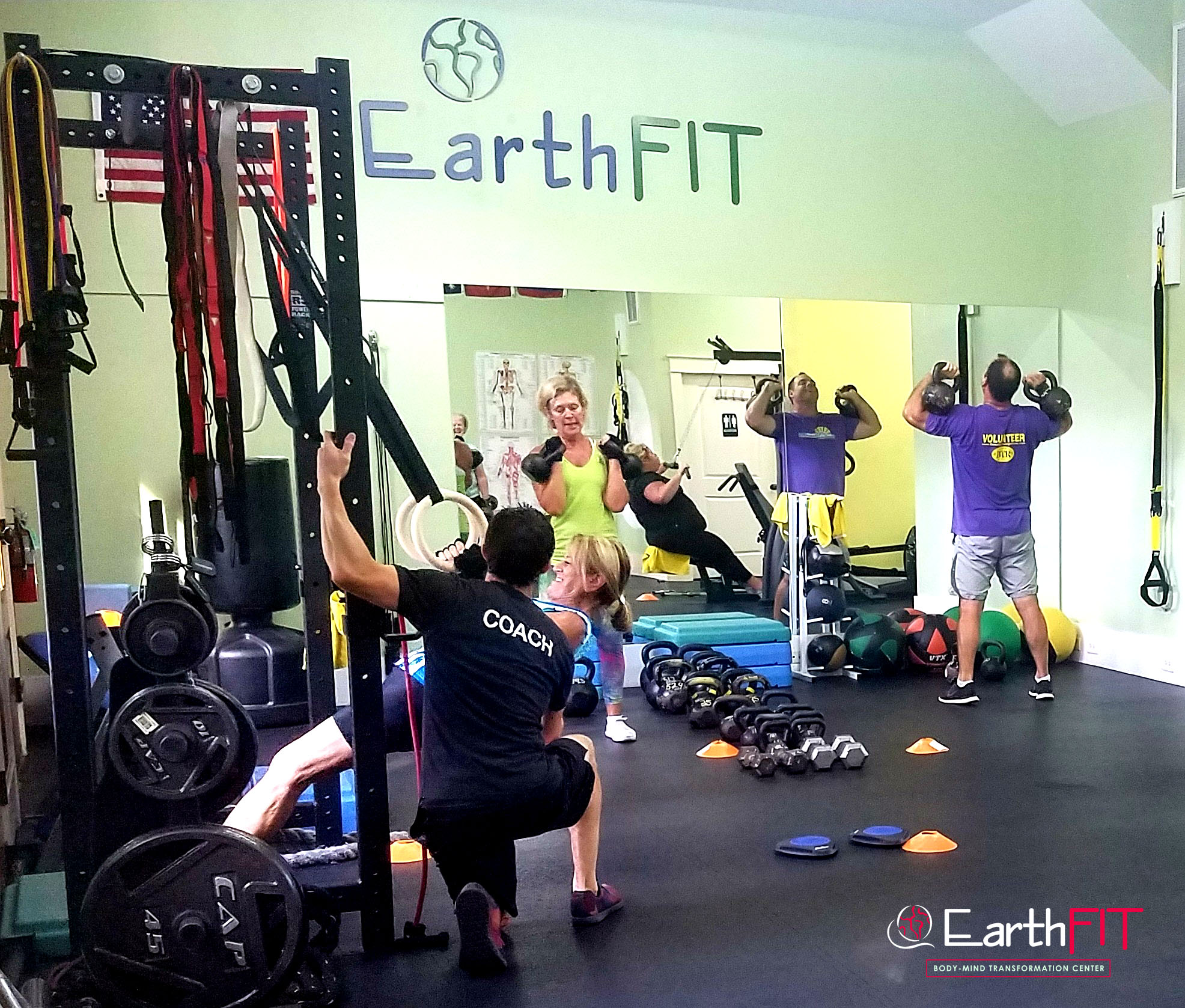 10. Do not let your fear hinder you from what you are capable of. Today is your day to start fresh, to eat right, to train hard, to live healthy, to be proud.
Now stop competing with others. Start competing with yourself.
Discover you.
Find your passion, life purpose, and take action.
Nothing is above or beyond what you can achieve and at EarthFIT, we will coach you through everything you require to achieve your goals.
---
---
---