The World's Greatest Stretch
Hey, what's up everyone, coach Jared here. So we all know warming up is an important part of exercising, but sometimes we're limited on the amount of time we have to warm up. So today I'm gonna go over one stretch. That's one of my favorite stretches that you can do. It's actually called "The World's Greatest Stretch". I didn't actually make that name up. It's called that because of the fact you're hitting so many major muscles, especially those ones that if you're sitting at a desk all day, you're getting those muscles nice and loose.
So what you're gonna do is you're actually gonna start in a high plank position and you're gonna take one foot doesn't matter which side you're gonna bring it all the way forward in line with your hand. And then at this point, you're gonna take that hand closest to that foot.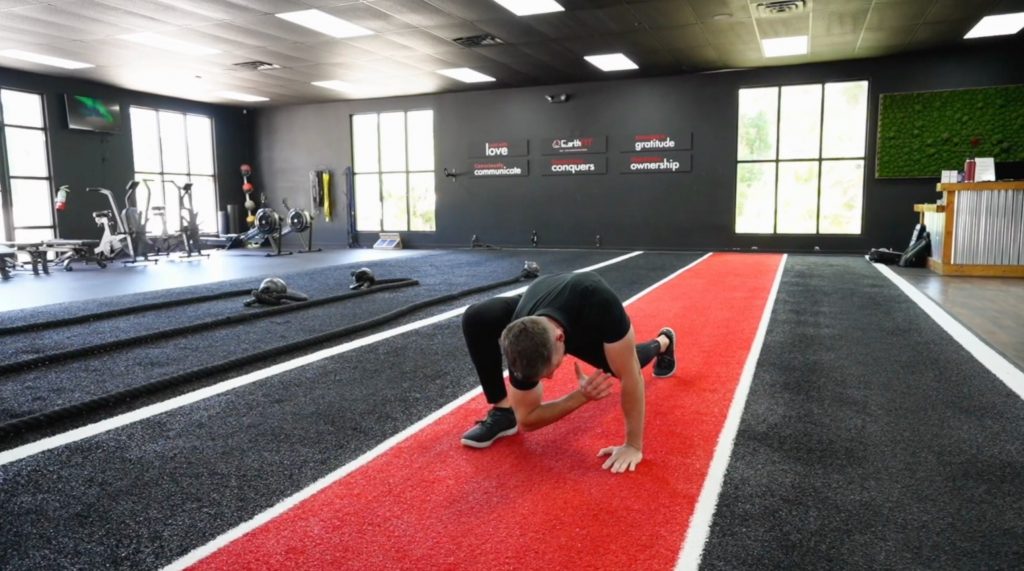 You bend at the elbow. You're gonna kind of sink into that elbow and then rotate up nice and slow as far as you can back down again, doing it one more time, rotating back up.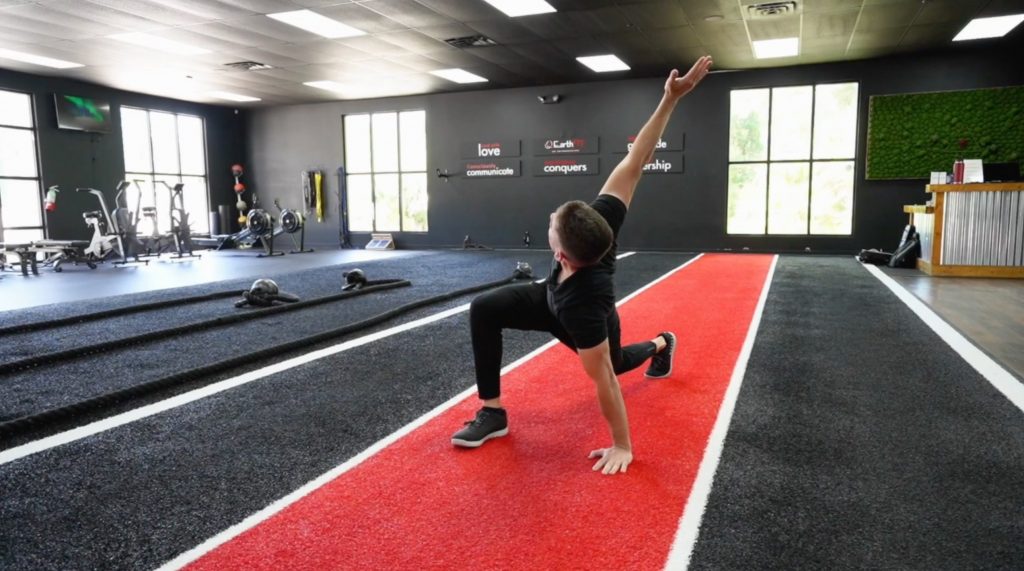 Then when you come back down, you're gonna actually take that hand. That's closest to your foot, bring it on the outside.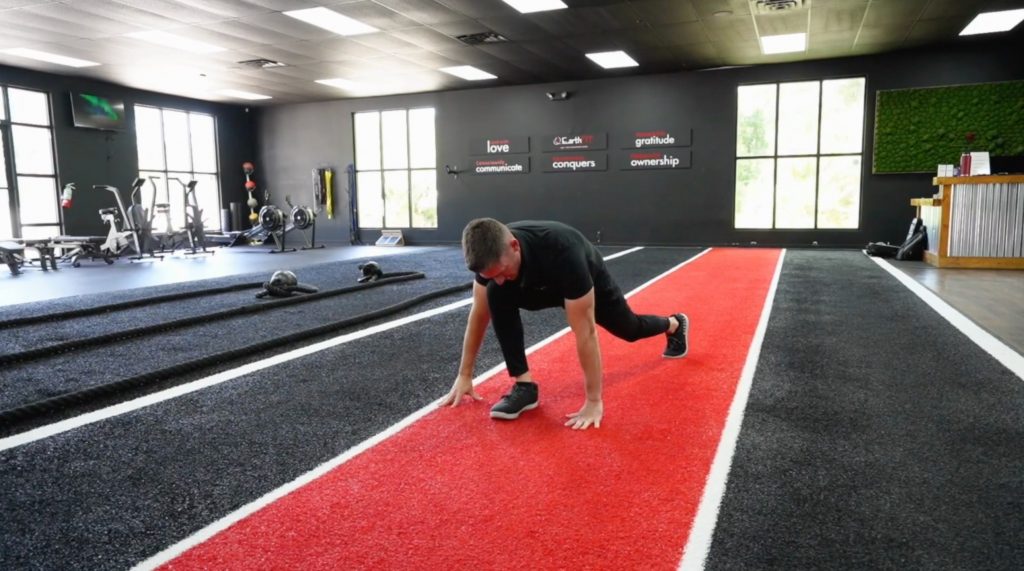 Now, shift your weight over. Bring this other hand a little closer in, so your foot's right in line in the middle of your body.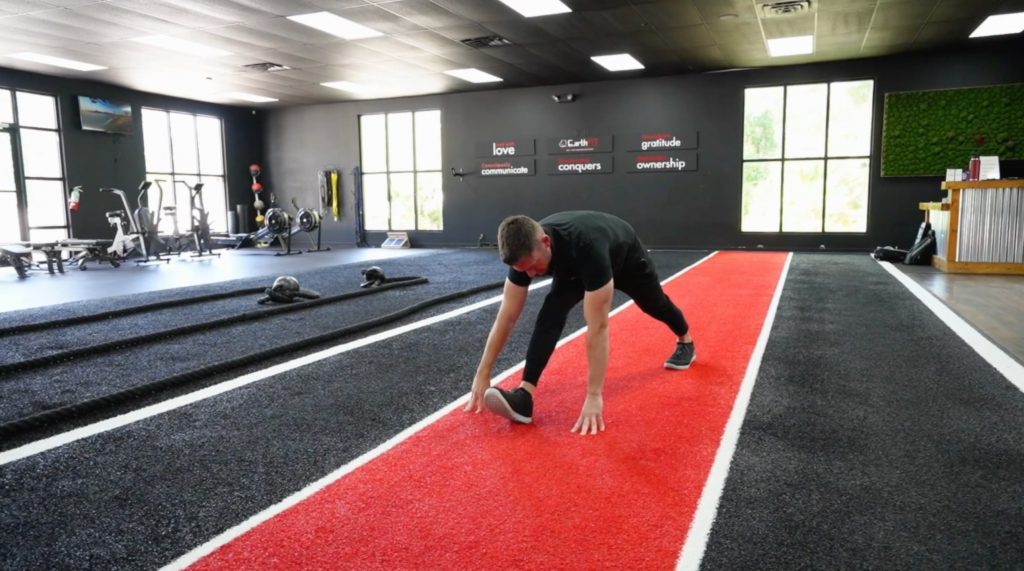 And then you're gonna push back, straighten that leg out, getting that nice stretch on that hamstring sink back into it a little forward back again, getting that nice stretch in that hamstring, a little calf as well. Once you do that, you're gonna walk it out back in that high plank position.
Now you're just gonna do the opposite side. So bringing that left leg up this time in line with those hands, you know, bend that left arm kind of sink that elbow in the ground. Nice, slow rotation up as far as you can go back down, sinking that elbow, getting a nice stretch. One more rotation coming back down. Then you're taking that inner hand coming on the outside, shifting that body weight over straightening that front leg out, getting that nice stretch on that hamstring, sink back into it. One more time back, getting that stretch on that hamstring and that calf and relax.
So if you're limited on time for your warmups, that's one of the best stretches you can do. I recommend implementing that into your warmup. If you need any help doing that, please come see me. So that's again, they call, the world's greatest stretch.
-EF Coach Jared