While we were filming a promo for Back Pain Relief4Life, a program we created which is now "The Worlds Simplest and Most Effective Way To Eliminate Back Pain… Fast and Naturally… Without the Need For Medication, Surgery or Fancy Equipment" it included a segment of me playing basketball which was cut up into the video you see below.
The video above is connected to our story because my back pain all started during my basketball career. You will see in the video above that I have a decent vertical jump and 2 times in my basketball career, I jumped up as high as I could and the opponent cut my legs out from under me, the result being that I landed directly on my back in the same spot 2 times. This happened 2 times in about 2 years. The first time I didn't go to the hospital, the second time my parents insisted that I go and it turned out I fractured my fifth lumbar transverse process.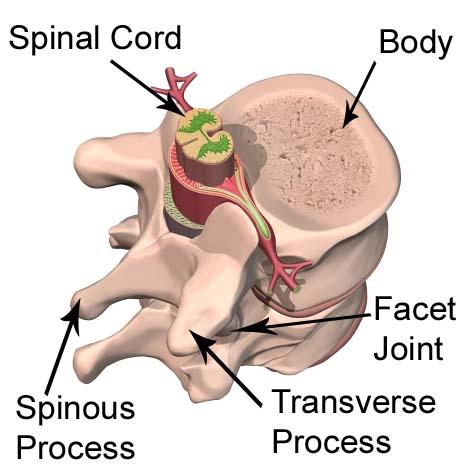 For about 10 years after that I believed I was doomed with back pain for the rest of my life. I tried everything and I mean everything. You can see more of the story in the video below about how I tackled my back pain or click onthis link All Natural Back Pain Relief  to read about it.
Long story short, I now have the solution to back pain relief for the rest of my life, along with thousand of others who have tried the program and were amazed at how simple the solution is. You can do it any where at anytime all thanks to the back pain relief4life formula. The formula has been so powerful that it is now patent pending with the USPTO office and SELF Magazine has asked on a few occasion to write articles about back pain relief for their subscribers. If you or a loved one is suffering from back pain.
I highly recommend giving Back Pain Relief4Life a try. Don't just take my word for it, when you go to http://www.backpainrelief4life.com you will see the only website in the world with real live testimonials of people who had tried everything to no avail until Back Pain Relief4Life.
Here are just a few simple quotes from all different people who have followed Back Pain Relief 4Life below:
"After My First Session Of Back Pain Relief4Life, I Felt An Opening In My Back That I Haven't Felt In A Long Time. I Felt Stronger To My Core…"
"It's Been Great. I Have Had No Muscle Pain At All, I Haven't Had to See My Chiropractor Once. I Exercise, I'm Able To Be Active Work, I Have No Neck Pain, Shoulder Pain…"
"I'm Doing Things In Just Few Weeks That I Haven't Been Able To Do For Years."
"After Back Pain Relief4Life, I Am More Flexible, My Back Doesn't Hurt, I've Had Three Sessions Here I Feel That Much Better"
"…Yeah, I Was Skeptical Until I Tried It. I Came In Hobbling And Left Walking."
"…I Am A Lot More Flexible, I Haven't Lost Any Work Days. It's Been Great There's No More Back Pain"
"I Gave It A Try And After The Very First Session I Started Feeling The Results. It Was Amazing."
"My Pain Immediately Was Relieved. My Muscles Were Relaxed, It Weren't as Tensed."
"Since Doing The Program, My Life Changed Completely. I Have A Real Active Life… I Do Pretty Strenuous Workout, Three Days A Week…"
"Since I've come to this program, I don't take any drugs, I'm off all medications, I don't have to go to therapy anymore. I'm more active, I could actually do things, I'm walking again."
"The Muscles Are Holding Where They Ought To Be And My Activities Are Back To Normal – Full Golf, Full Tennis, Full Everything!"
"…I Have Had Numerous Cortisone Injections And Nothing Has Helped Until I Started This Program."
"…I Had A Prescription Of Steroids Waiting To Be Picked Up At The Pharmacy and I did Back Pain Relief4Life Twice And Never Picked The Prescription Up."
"After The First Two Treatments, I Felt Enormous Relief… It Was Unbelievable!"
Those are just a few testimonials and like I said you can see the actual videos of people saying those thing at http://www.backpainrelief4life.com
Here's some valuable information if you suffer from back pain – Lower Back Pain: Common Causes and Prevention For Athletes
If you have any comments or questions please leave them below.
Ian Hart is a Body-Mind Transformation expert, the creator of EarthFIT Training Systems, co-creator of BACK PAIN RELIEF4LIFE, HEALING HACKS author, and founder of BEAUFORTPERSONALTRAINING.COM and MYBACKPAINCOACH.COM. Ian and his team help people get into optimal shape in the safest, fastest and most effective way possible, using cutting edge science.