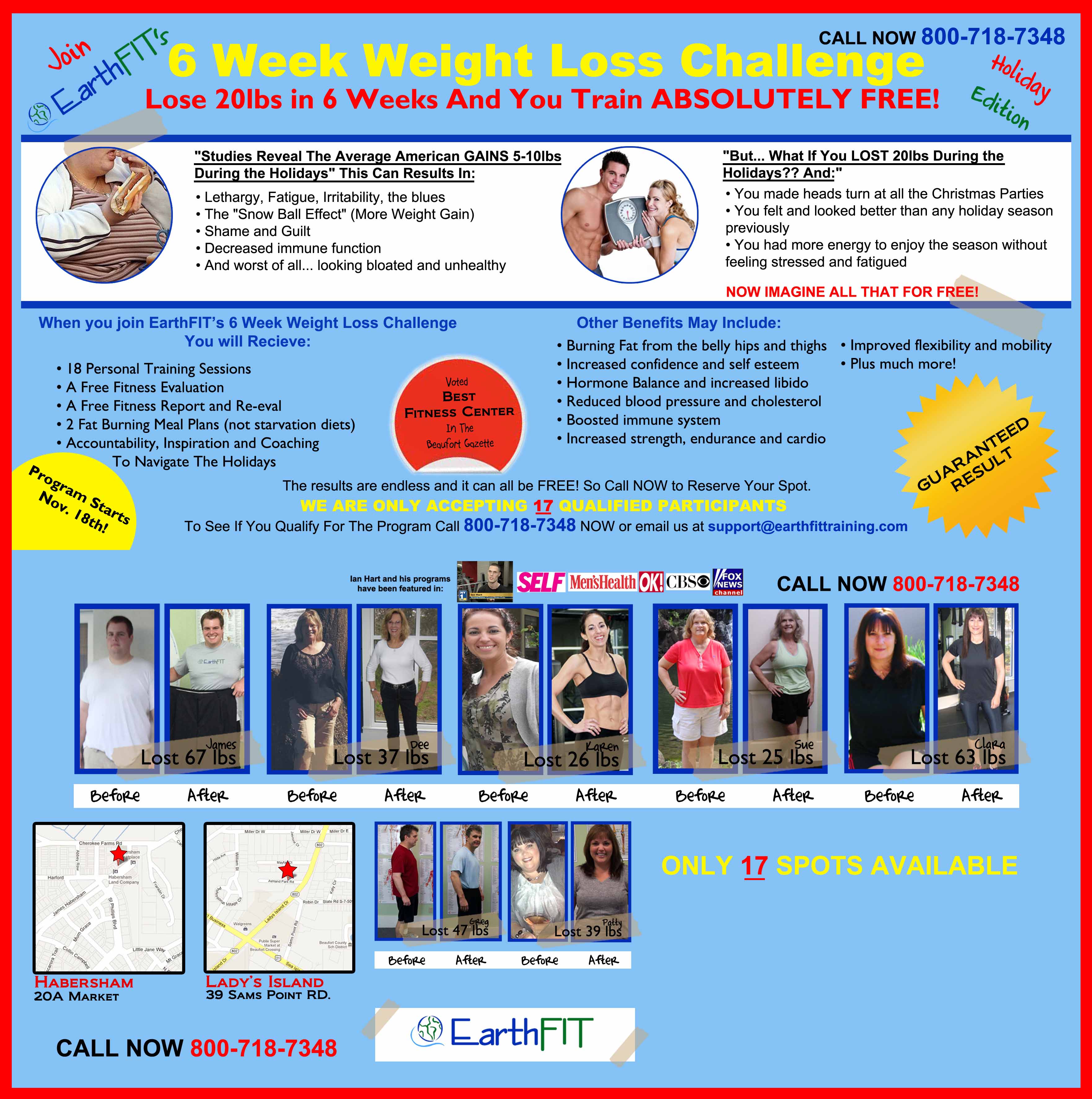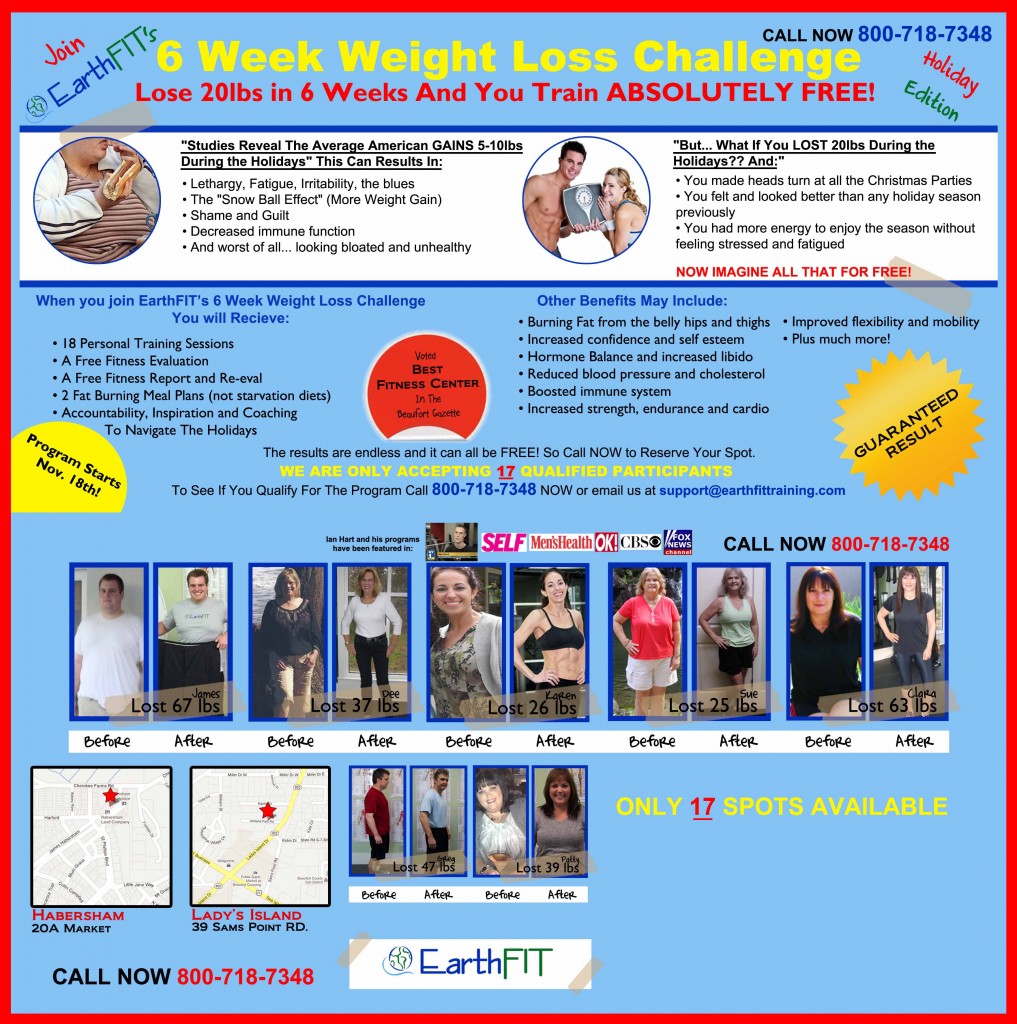 Join EarthFIT's 6 Week Weight Loss Challenge  (Holiday Edition)
Lose 20 lbs in 6 Weeks And You Train ABSOLUTELY FREE!
"Studies Reveal The Average American GAINS 5-10lbs During the Holidays" This Can Results In:
Lethargy, Fatigue, Irritability, the blues
The "Snow Ball Effect" (More Weight Gain)
Shame and Guilt
Decreased immune function
And worst of all… looking bloated and unhealthy
"But… What If You LOST 20lbs During the Holidays?? And:"
You made heads turn at all the Christmas Parties
You felt and looked better than any holiday season previously
You had more energy to enjoy the season without feeling stressed and fatigued
NOW IMAGINE ALL THAT FOR FREE!
When you join EarthFIT's 6 Week Weight Loss Challenge You will Receive:
18 Personal Training Sessions
A Free Fitness Evaluation
A Free Fitness Report and Re-eval
2 Fat Burning Meal Plans (not starvation diets)
Accountability, Inspiration and Coaching To Navigate The Holidays
Other Benefits May Include:
Burning Fat from the belly hips and thighs
Increased confidence and self esteem
Hormone Balance and increased libido
Reduced blood pressure and cholesterol
Boosted immune system
Increased strength, endurance and cardio
Improved flexibility and mobility
Plus much more!
The results are endless and it can all be FREE! So Call NOW to Reserve Your Spot.
WE ARE ONLY ACCEPTING 17 QUALIFIED PARTICIPANTS
To See If You Qualify For The Program Call 800-718-7348 NOW or email us at support@earthfittraining.com
Habersham (20A Market)
Lady's Island (39 Sams Point RD.)
Program Starts Nov. 18th!