Quad and TFL Stretch | At Home Stretching Series
Hey everybody, coach Andrew here at EarthFIT bringing you another amazing stretch. This time it's for your quads and some of the other deeper quad muscles that we have going on in our bodies.
This is how we set this up, right? So we take a pillow for at home, of course, and a couch or the side of the bed. If you're okay with this, you're gonna first get into this kneeling position.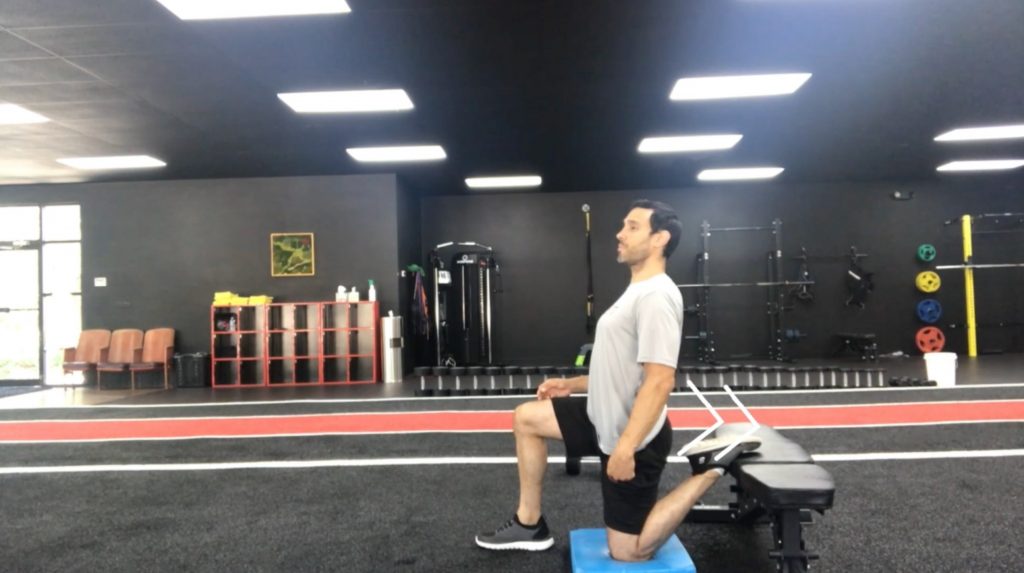 And then I'm going to bend over, put my hands on the floor and put my foot up on the edge of that couch. Now I'm in this position, half kneeling, knee on a pillow and my ankle resting on the edge. So in order to get the quad to stretch out a little bit, all you have to do I mean, nice tall chest, right? Lean your hips back. But then you're just going to slowly sit those hips or bring those hips backward towards your heel. You can definitely feel that quad stretch right there.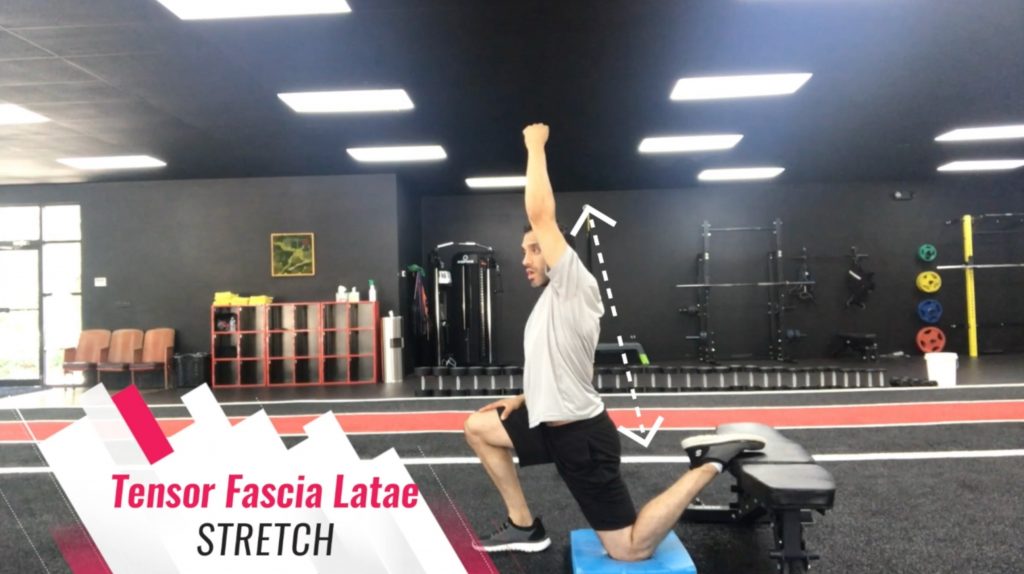 And then for a little, little extra bonus, all you have to do is bring the same side, arm straight up to the ceiling, and then you're going to lunge/ lean forward. Don't lean at the hips or the back, right? You're just going to shift your weight forward, keeping your upper body straight upward until you feel the TFL (Tensor Fascia Latae), that hip flexor stretch in the front. So you kind of get in a double whammy feeling so you can do your quad stretch like this. Your hip flexor stretch like that for the interior side of your lower extremities. I'll see you guys soon in the next video.
-EarthFIT Coach Andrew