Alyssa EarthFIT Testimonial Beaufort Personal Training
"Before EarthFIT, my life included a lot of migraine headaches, I weighed 217 Lbs, I was out of breath doing just about anything. I actually went to a rheumatologist because I had so many aches that they thought I might have lupus or some sort of other autoimmune disease because everything hurt including my hands, my feet, my back, my joints and every aching pain in my body. I even had pains in my teeth and so I went through a whole series of blood test and everything else, and they ruled everything out except they said that my weight was causing most of my issues and they said that I needed to gain strength in my muscles and so I knew I had to do something.
I came to EarthFIT because I didn't really know anything else to do. I was trying to do things on my own like walking and doing some exercises at home, but it just wasn't doing enough and so I came here and decided to see what it would do.
The results here have been significant weight loss, but more so than the weight loss has been a severe amount of energy. I can do just about anything from the time I wake up to the time I go to Bed. I feel strong, I don't feel like when I'm doing things I don't get fatigued like I used to. I don't feel pain when I'm trying to accomplish tasks like when I'm doing anything from mowing the grass to doing things with my kids even in swimming from the pool with them, carrying them up the stairs, even putting them in the grocery cart, doing the grocery shopping, simple tasks like that, even standing at the stove cooking dinner, everything is much easier. The confidence level has gone through the roof, when I look at the mirror I feel strong and I feel healthy, I feel good about myself and since I've been here I feel like it's changed my life.
I was very skeptical about EarthFIT, I really didn't understand how the program worked, I was very self conscious about it, because when I walked in the door I could see all these people doing these exercises I never pictured myself being able to do. It was very intimidating to me when I walked in the door. I never pictured myself being able to do deadlifts with kettlebells, trap bars and then pull-ups and all these things. I just couldn't have pictured myself being able to do them and so once I got into the program and it was so personalised for each individual person and they start you at such a slow pace and work with you and your level and get you into the program and work you into each individual exercise and work with your strengths and weaknesses that it really builds your confidence with each exercise and before you know it you're doing things that you never knew you could do.
I definitely would recommend it [EarthFIT]. I think any person of any age, of any fitness level can walk in the door and have a program developed specifically for them, even if you have a shoulder injury, back, knee injury, if you're overweight, underweight, whatever it is I think they can work with you and get you strong and get you healthy."
---
Beaufort Health and Fitness: 9 Minute WarmUp (Joint Mobility and Heart Rate/Core Temp Increase)
Great Beaufort health and fitness 9 minute warmup. If you ONLY did this daily you would feel less joint aches, more mentally prepped for the day, burn some extra fat, have a better mind body connection, stave of mental degeneration but consider it a warm up before the work out. It is pieces of some of the best Beaufort health and fitness warm up routines I have experienced to prep the whole body.
Ian Hart is a Body-Mind Transformation expert, the creator of EarthFIT Training Systems, co-creator of BACK PAIN RELIEF4LIFE, and founder of BEAUFORTPERSONALTRAINING.COM and MYBACKPAINCOACH.COM. Ian and his team help people get into optimal shape in the safest, fastest and most effective way possible, using cutting edge science.
---
Get ready for increased results!
Dynamic Warm Up is super important. There is numerous reasons to it right? First off, it's a psychological preparation so you're getting your mind ready to go into the actual training session. It activates the nervous system so it helps you with strength, endurance, cardiovascular helped in the training.
But, the number 1 reason we do it is for injury prevention. Clients who are consistently not warming up to activate the heart rate, raise the core temperature, get the joints lubricated are going to end up with those joints aches and pains that start to build up each time they do not warm up.
Warming up in a proper way is how most people should be warming up and will get the most benefit from it. Most people will do 5-10 minutes of cardio to get their heart rate up which is fine, it gets your core temperature raise, it gives psychological preparation but those people that do that versus what we do in training will get to see the difference. They will feel stronger, they will feel more mobile, they will have more flexibility, more range of motion, psychologically will feel better and so, the results will be drastically better.
I will post later on a good Dynamic Warm Up that you can do on your own in about 5 minutes and a lot of those things are actually neurological activations…
This is Ian Hart… ready for the dynamic warm up.
Ian Hart is a Body-Mind Transformation expert, the creator of EarthFIT Training Systems, co-creator of BACK PAIN RELIEF4LIFE, and founder of BEAUFORTPERSONALTRAINING.COM and MYBACKPAINCOACH.COM. Ian and his team help people get into optimal shape in the safest, fastest and most effective way possible, using cutting edge science.
---
Health and fitness have not always been part of my life before I became a Beaufort Personal Trainer, as a kid I never played any sports and while my parents ate better than most of the population, it still was not great (Don't get me started on what my grandparents fed me!). What changed was that about 10 years ago, my parents decided to start eating healthier and buying organic foods, and while I complained because I could no longer have Honey Bunches of Oats in the morning, I started feeling better and my grades in school went up. I was interested in why I was feeling better and had better grades, so being the nerd I am and having Google at my finger tips I started doing my own research. After reading tons of articles, I became obsessed with the health benefits of tea and really focused on learning more about the chemical found in green tea, EGCG. I was amazed at the research showing the anti-cancer and heart health benefits from green tea as well as the ability to increase fat burning (because every teenage boy wants that six pack). After tea, I became interested in holistic medicine and how different plants had medical properties. I bought a huge book on medicinal herbs and started learning as much as I could about herbal medicine.
Two years later, I was entering high school and since I was coming from a small private school (graduating class of 21 students) to a large public school. Since I did not know anyone in the new school, my parents made me sign up for cross country in the fall semester. Now before cross country, the most exercise I did was play around with my dad's weight set and trying to teach myself martial arts. So when I went to the first day of summer practice and ran three miles and lifted, it was a huge shock to my system. But I liked it and was hooked on exercise. Soon after came my interest in sports nutrition to help me improve my performance, especially the post workout window to increase protein synthesis. I also got my first exercise physiology lessons from my cross country coach when he talked about different muscle fiber types and mitochondrial density, which amazed me!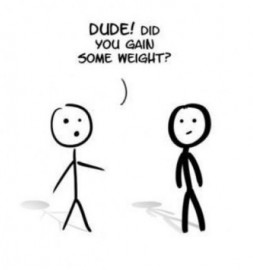 Fast forward two more years, it was the end of my sophomore year of track season. I was burned out, over trained and on the verge of injury, sick, had no self-esteem, and was tired of people calling me skinny. So I did something about it, I quit distance running and took up weightlifting. I wanted to be big, strong, fast, and powerful not slow and weak like I was. After three months of lifting, I gained over 10 lbs of muscle and dropped to sub 10% body fat. But I was not satisfied and wanted to look like the fitness model Julien Greaux. Around this time was when I spent (aka wasted) a ton of money on supplements that were supposed to help with building muscle. Since the supplements were not giving me the results I wanted, I took a hard look at my diet and my training and compared it to how top strength coaches, powerlifters, and bodybuilders were training and started to make changes. The more I learned on my own, the better results I got so I kept on reading. I was also inspired by many of these people, and decided that I wanted to go into fitness modeling one day to inspire others to get into health and fitness.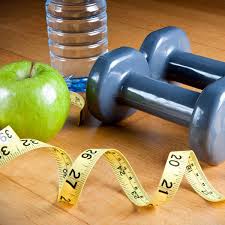 Later that year, I was looking at colleges and had no idea what I wanted to do at first, I didn't think to be a Beaufort Personal Trainer on the spot and, all I knew is that I wanted to help people. Then I found the major called exercise science. Bingo! I knew right away what I was going to be majoring in! I was already obsessed with learning about exercise and nutrition and I helped a ton of my friends out with working out and dieting so why not do it for a living? And off to Bloomsburg University of Pennsylvania I went! I decided not to compete in track anymore in college and focus on powerlifting and bodybuilding since I was burned out from running in circles and having permanent shin splints.
Funny thing about college though, isn't that the place where you go to learn all of this information that you do not know and become super smart? I thought I was going to learn a ton of new information to help me out my freshman year, but I got stuck in a bunch of worthless general education classes designed to make you a more "well-rounded person." What about sophomore year? Nope, didn't learn much. Junior or senior year? Nope, not from classes at least. Pretty much everything I learned was not going to apply to me in strength and conditioning/personal training and anything that was relevant I already learned from books I owned or from articles I read.
However, college did allow me to become the strength and conditioning coach for the Bloomsburg University Women's Basketball team and work as a personal trainer in the Bloomsburg University Recreation Center. I also did a strength and conditioning internship at Bucknell University with Jerry Shreck the last semester of my senior year. These experiences really expanded my knowledge of strength and conditioning! I also sucked it up and decided it was time to start my fitness modeling career.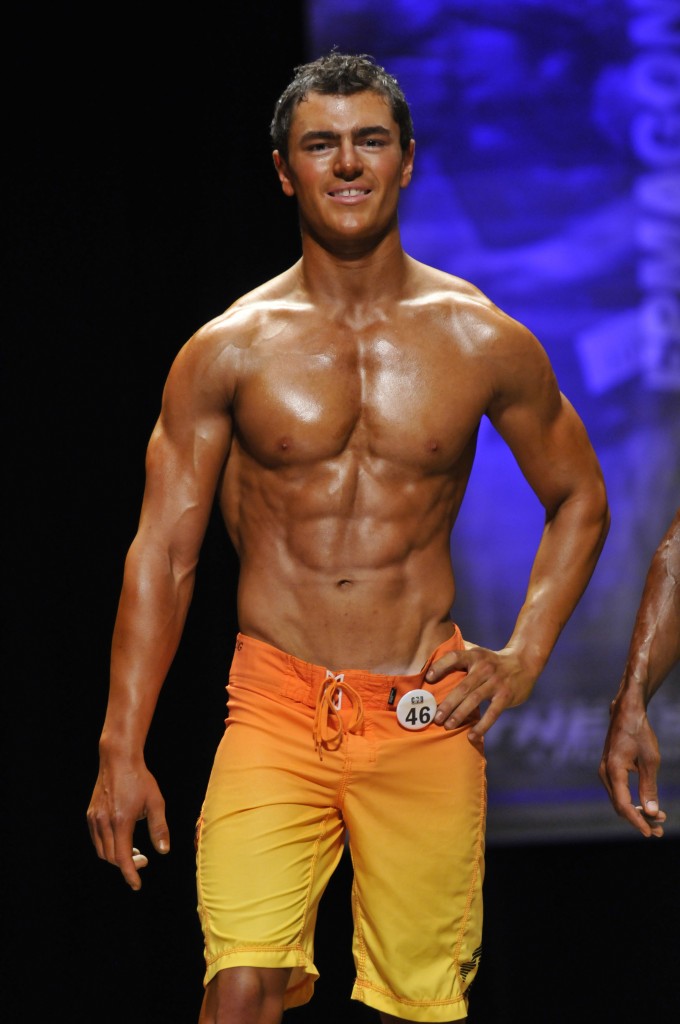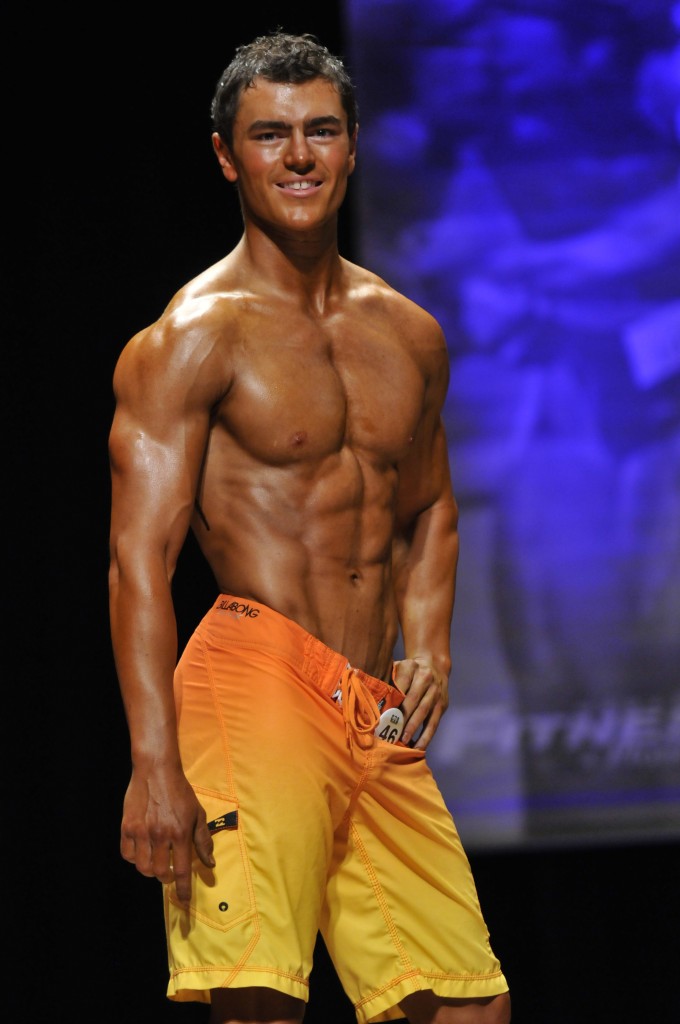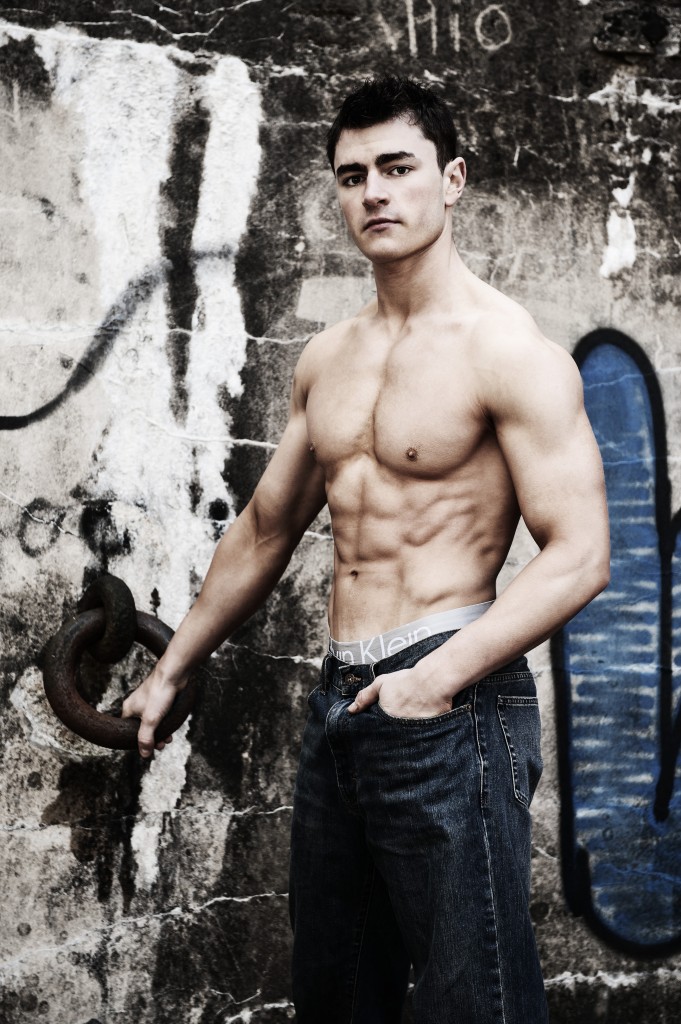 For those of you that do not follow bodybuilding, there is a new category called men's physique which wants the fitness cover model look, not the Incredible Hulk look. I signed up for my first men's physique competition with a natural organization and did a photo shoot with an armature photographer the day after. I fell in love with competing and signed up for another competition later that year where I took seconds place. Then I did a professional photo shoot with my girlfriend in Baltimore. Recently, I took third place at the NPC Delaware Open and qualified for Nationals!
That's my story in a nutshell. I got started learning and working out fairly young and have never stopped since then. Now I am preparing for my next competition which will be in May in Charleston, SC!
–Coach Chris
---