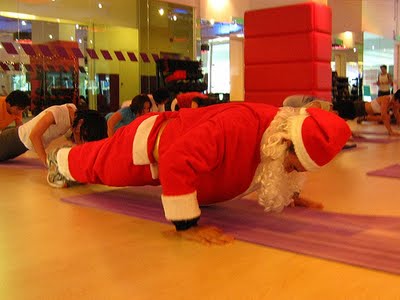 The holidays are in full swing, and so are the many Beaufort parties and get-togethers. Whether you celebrate Christmas, Hanukkah or Kwanzaa, food – and lots of it – is a big part of the festivities. And so is a hectic schedule that does not usually leave enough time for Beaufort fitness.
We all love the holiday season, but, health-wise, it can be a real pitfall, says Beaufort fitness experts. We consume far too much high-calorie, fattening food and don't burn it off afterwards. No wonder many of us carry the extra weight into the New Year and, if we are not careful, into succeeding years as well. If you are one of those people who just can't find the time – or motivation – to workout in Beaufort fitness programs during the holidays, try to find other ways to sneak in some physical activity into your day.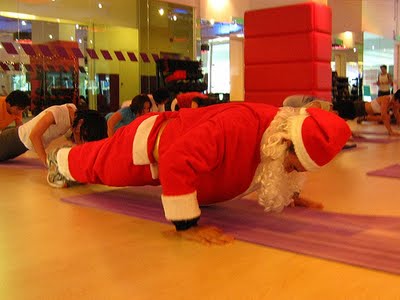 Ask yourself how you can include at least some exercise into your schedule, even if it is not your usual Beaufort fitness routine. While regular and continuous Beaufort fitness activity is the most beneficial for health and weight control, a little bit of movement is still better than none at all.
So what can you do to stay on track for the rest of the holiday season? At EarthFIT, we suggest getting creative, thinking out of the box, and getting into the festive spirit. The more enjoyable your mini-workout is, the more benefit you'll get from it.
For example: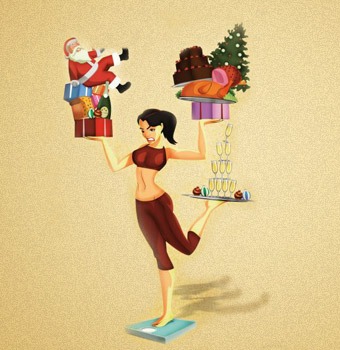 Rock around the Christmas tree (or Hanukkah bush): Okay, so it doesn't have to involve the tree, but dancing while you do your household chores is certainly better than not moving at all. You'll be in motion, get your heart rate up, and work muscles throughout your body. So put 'Jingle Bell Rock' on your iPod and start moving and shaking!
Over the river and through the woods: If you don't feel like doing your usual Beaufort fitness workout, consider a brisk walk instead – getting your heart rate up once again. It will energize you, lower your risk of heart disease, cancer, stroke, and diabetes, and keep your weight in check at the same time.
Deck the halls: Whether you spruce up your house with the boughs of holly, tinsel, or garlands, reaching up high to hang the decorations is a great stretching exercise, which will elongate several muscle groups, relieve tightness, improve circulation, and increase joint flexibility.
There are many chances to stay fit even during this busy time. It's just a matter of seizing every opportunity that presents itself – even if it doesn't fit into the category of conventional exercise.