"Hey EarthFIT fam! You have questions? Hopefully I have the answer. In today's Q and A I'm going to go over. "What are some things you can focus on that are not the scale when it comes to your health and fitness?"
A lot of people will frequently get caught up in the scale. Why isn't it going down? And that's just because your weight isn't going on down on the scale doesn't necessarily mean you're not improving. So I'm going to give you 10 things today that you can focus on that are not scale related that show you still are progressing and are still huge wins in your health journey.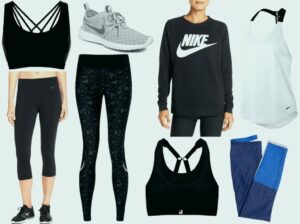 First one (1) clothing. This is usually the first one when people start training, how is it fitting? Is it fitting a little bit looser? Are you able to fit into clothes that you weren't previously able to? That is a good indication that your health and fitness is improving.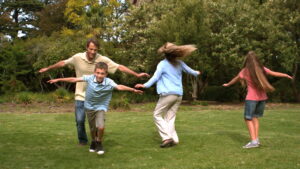 (2) Are you able to do more of the activities that you love running around with your kids, walking the dog, not getting as tired while you're doing those things kind of ties into the third one…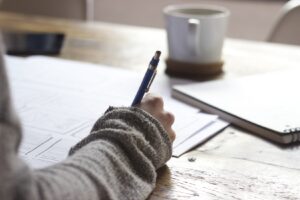 (3) Do you have more energy? You noticing throughout the day, you're not having those 2:00 PM crashes falling asleep at your desk at work. That's a great sign.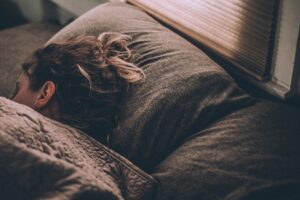 (4) Fourth one. Are you sleeping better in the evening? Activity, obviously it allows us to get more restful and beneficial sleep. So if you're sleeping better, chances are you're on the right track.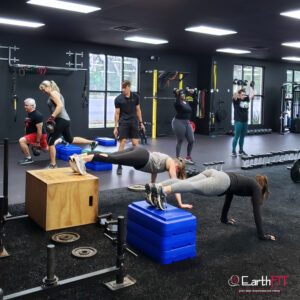 (5) Your performance in the gym. This is one that I usually recommend to all my clients – your performance, that can be anything related. Are you able to do exercises that you weren't able to do before? Are you able to make it longer, exercising? Are you feeling better while you exercise? Those are all performance related goals that I strongly encourage whenever you're starting a fitness journey or you've been at one for a long time, you set those performance goals to continue to motivate yourself.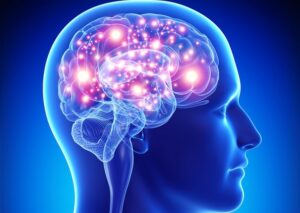 (6) Sixth one, sharper mind. You've noticed a cognitive benefit when you start exercising and eating healthy, you should be able to recall words quicker, speak more fluently.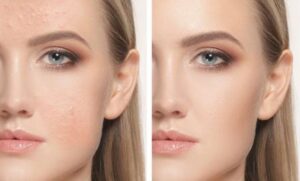 (7) 7th thing, skin you'll notice your skin clear up. Acne should go away. You should notice some less blemishes and it's much nicer, especially when you're hydrating and eating properly. You're going to have better skin.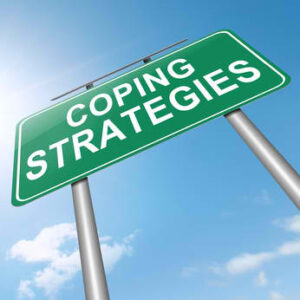 (8) Coping skills. When you get stressed out instead of turning to food or other destructive, unhealthy behaviors, are you turning to a healthier alternative? Or are you finding yourself, "Hey, I don't need that cheeseburger every time someone stresses me out" or instead are you going for a walk or are you doing something that is beneficial to your body?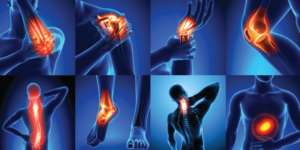 (9) The 9th one, decrease aches and pains. You'll notice your joints should not be hurting nearly as much as you get up and move your body the way it was intended to be.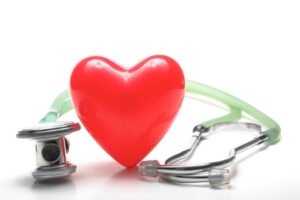 (10) And the 10th and final one, one of my personal favorites, is blood markers. So if you get your blood work done regularly, you'll notice your blood markers improving. And that kind of goes along with a decrease in medication. Those are super valuable things. When I hear stories of clients that are able to decrease their, or have improved blood markers, that is a total win.
So you don't have to focus on all 10 of those. Those were just some general ideas. I recommend picking out two to three of those to focus on for about 6-8 weeks. Really focus on those. See if those are getting better, those are going to be a good indication because it is not all about the scale. All right, I hope you found value in this video. If you did give me a thumbs up. If you love it, give me a heart that is all as always, stay strong."
-EarthFIT Coach Sam