---
---
I have a confession…
I have been on "the juice" for about 2 months now and I have seen increased energy, strength and an improved overall well being.
No worries about  uncontrollable rages, unsightly acne or shrinking testes.
Because the juice that I'm on is all natural.
At EarthFIT, we always promote increased intake of raw fruits and veggies because of the multitude of benefits it provides.
Juicing allows the intake of nutrients and goodness to be injected into your system like and IV without all the hassle of chewing… plus it taste great!
Who needs chewing anyway, I decided long ago that chewing was just not my style, so naturally, juicing was right up my alley.
Juicing works especially well when you're not too fond of certain veggies – that you know you should be eating but would normally avoid – by masking it with delicious fruit.
The above video goes over one of the many variations of juicing; and the benefits are endless:
Increased weight loss
Increased energy
Decreased body fat
Prevention of acidosis (which causes weight gain and decreased absorption of nutrients as well as a myriad of other problems)
Clarity of mind
An assortment of much needed vitamins and minerals
If you are interested in buying a top quality juicer, let me know and I can point you in the right direction. Any questions or comments go ahead and leave it below.
---

If you're looking to get started on a Beaufort health and fitness program, one thing that you should give some consideration to is hiring a Beaufort personal trainer.
Many people are quick to jump to the conclusion that rather than hiring a trainer, they can just go about this journey on their own. They pick up a workout they've found in some magazine on or the Internet and immediately get going, hoping to achieve the body of their dreams.

As they go about this though, major problems start to occur.
Maybe they don't see the progress they had hoped for or worse yet, they end up injured.
To help prevent these problems along with many others, hiring a Beaufort personal trainer can be a very wise move.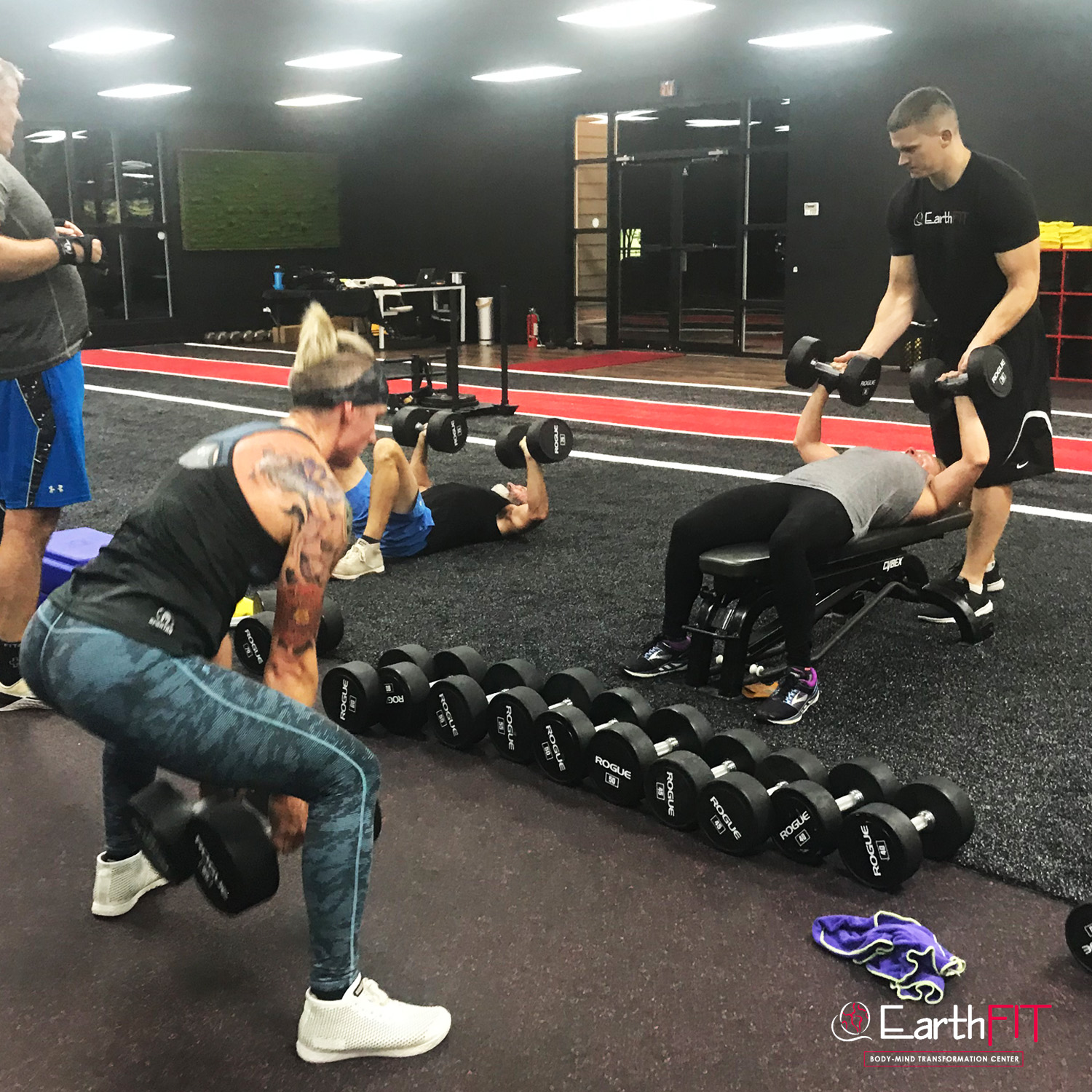 Let's take a quick peak at the main reasons why you should consider hiring a personal trainer so that you can decide if it's the right decision for you.
1) A Personal Trainer Will Make Your Workout More Interesting
The very first reason why you should seriously consider hiring a personal trainer is because they'll go a long way towards making your workout more interesting. Since each time you work with them you'll likely be doing a different workout entirely, this shakes things up and prevents you from hitting a progress plateau.
More importantly it keeps you interested and makes sure that you keep coming back for more.
2) A Personal Trainer Will Teach You Advanced Strategies
Second, the next important reason to consider hiring a personal trainer is because they'll teach you some advanced concepts that you might not have known before.
Learning ways to accelerate your progress by taking things up a level will be imperative to success.
If you aren't adding more advanced concepts into your workout program over time, you're going to eventually stop seeing gains in strength, endurance, and improvements in your tone and definition.
Most people on their own don't understand these advanced techniques, so a good trainer will help to introduce them to them.
3) A Personal Trainer Will Check Your Form
Moving right along, the third reason to hire a Beaufort personal trainer is because they will also check over your form and make sure it's as it needs to be.
If you aren't using correct form as you go about your workout session, you won't be seeing results from that exercise anyway as you may not be targeting the muscles correctly.
A good personal trainer will ensure this isn't the case for you.
4) A Personal Trainer Will Serve As Motivation
Finally, last but not least, that personal trainer will serve as a clear source of motivation. When they're standing right next to you pushing you to complete that extra rep, this can really add up to improved progress.
Those who aren't pushing their body to the limit won't see nearly the same degree of results. A personal trainer can really help to keep you motivated and working hard.
So there you have the main reasons why you should consider hiring a personal trainer. If you haven't done so yet, it might just be the time to consider it.
Ian Hart is a Body-Mind Transformation expert, the creator of EarthFIT Training Systems, co-creator of BACK PAIN RELIEF4LIFE, author of HEALING HACKS, and founder of BEAUFORTPERSONALTRAINING.COM and MYBACKPAINCOACH.COM. Ian and his team help people get into optimal shape in the safest, fastest and most effective way possible, using cutting edge science.
---