"Because again I've tried everything and I'm like "Oh Wow! This actually works and you don't have to do much. It's like all of those expensive stuff I you know pill and potions, creams and stuff I mean this was definitely the best thing I've ever that you know for my skin. I mean I've always done juice cleanses, I've done water fasts, I've done different things like that and I would say that this is definitely an easier way than like not eating, starving yourself every week. I really enjoyed this process way more than doing like any of those traditional cleanses. It's nice to be in the sauna. It felt good to be in the sauna and then you know you don't have to starve. This process was way better than doing a typical cleanse for mental clarity.
I think you know the whole thing about your mind is really kind of the biggest, skin… that's great but really like kind of if you are clearing out your how you think into a way that's, you know, you can be more calm and focused just addresses you know impacts every part of your life for the better. The big thing too is I'm not craving sweets or junk food. That's part of clearing your mind out you know like not having anxiety or not having those food cravings. Now I'm like feeling in a kind of better calm state, I feel like reset where sort of like you know resetting a computer, clearing out all those files it's like runs more efficiently. It makes everything easier in terms of working out, exercising and your mood. All of them."
---

Tom went from walking with a CANE to SWINGING a 62lb kettle bell and doing 135lb deadlift.
He lost 35 lbs and 5 inches on his waist. You can read his testimonial below.
"I never thought I'd be racing, auto racing again and I know Ian promised me that we'll see where we can go and we'll get you better than you were. I didn't know I would get that far, and people are amazed. I've got friends from before I had all the surgeries and they're just amazed that I'm now able to do all that.
I talk to people; I would definitely recommend no matter where they are because if you're not happy with where you are you've got nothing to lose, and the main thing is you just got to don't give up, you just got to try.
Well, before EarthFIT, I've gone through a number of operations, knees and I had some back issues. So, what I do because of the back issues, and even after going through therapy, I was no longer able to work on cars. I had to give up auto racing which I really like, and I like walking. I couldn't walk more than about a quarter of a mile. Before, I used a cane. In fact, I had to use a cane a lot at work for my knees. So I went to Ian in March of 2013 and told him, "well, I'll try anything," and we just started with the basic stretches. I wasn't really able to lift weights at that point and now at this point I've been racing cars for the last 2 years, I can work on cars, I can also, you know, lift up wheels and tires, I can do 135lbs on the deadlift. I've gone from my 38 waist to a 33 waist, and I've gone from a 207 lbs to a 172 lbs and maintaining that weight now. I'm just trying to stay in shape and working out so I'm extremely happy with what Ian's done for me at EarthFIT.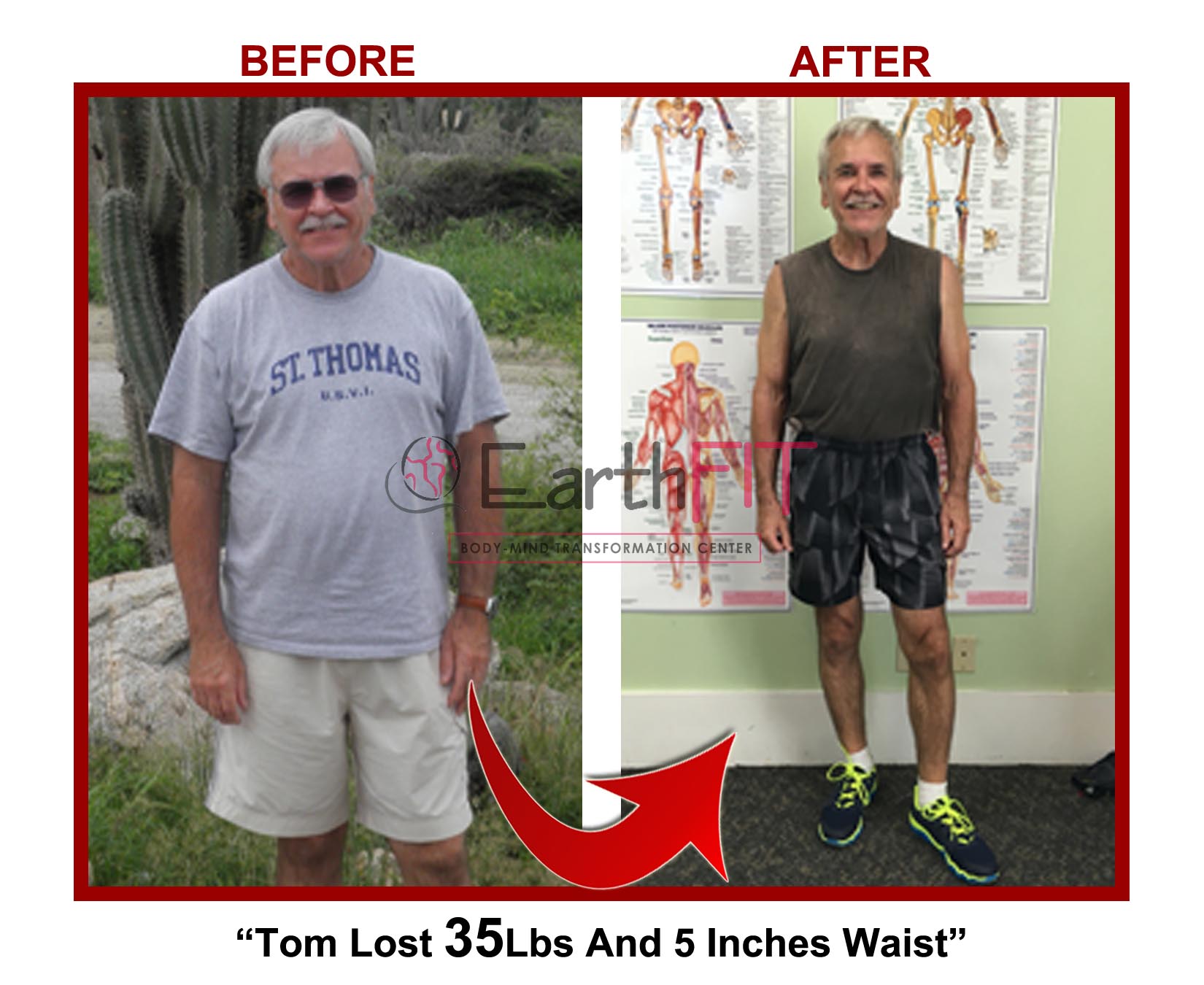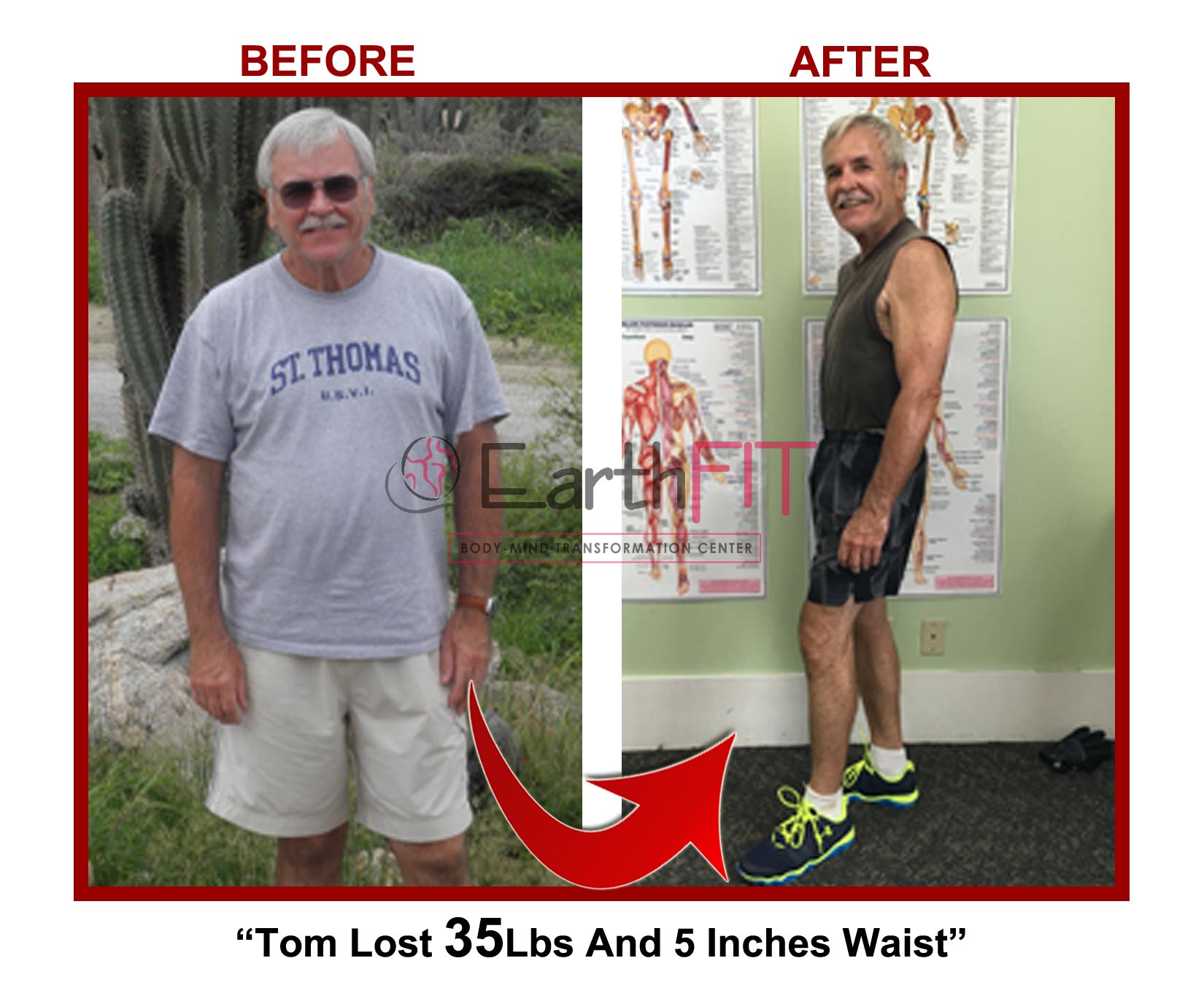 I was skeptical at first when I talked to Ian. I've been through some therapy up north when I was up there, and they just did stretches and stuff and they really were not able to do much for me so I was skeptical, but again, willing to try anything and I was impressed when I looked at a video on the back issues so it helped the fact that Ian had gone through some of the issues I had with the back, and so it worked. I'm extremely happy.
I've lost from 207 to 172, so 35lbs I lost, but more importantly at least from me is I lost 5 inches off the waist. This biggest impact is the fact I'm now like to stay active. I'm not really a TV person or I don't like to sit around. I like to be active whether, you know, going to the race track, going to car shows, or just walking. I really enjoy just going for nice long walks and I'm able to do all that. It's fine. I'm tired at the end of the day but that's a good thing."
Ian Hart is a Body-Mind Transformation expert, the creator of EarthFIT Training Systems, co-creator of BACK PAIN RELIEF4LIFE, and founder of BEAUFORTPERSONALTRAINING.COM and MYBACKPAINCOACH.COM. Ian and his team help people get into optimal shape in the safest, fastest and most effective way possible, using cutting edge science.
---