Beaufort health and fitness: Omega 3
"Hey guys! Ben here, Precision Nutrition Coach. I'm going to be talking to you again about supplements today. The supplement I'd like to speak with you about today is going to be highly beneficial for you because what happens is a lot of people they have a lot of joint inflammation; their shoulder hurts; their back hurts; there are people walking around their knees hurt. Essentially, you can almost ask any different person they're going to say this hurts and you ask them why they're like it's inflamed. So with this supplements going to help you do is decrease the amount of inflammation in your body while also helping you burn more fat.
The reason people aren't getting enough of this is because we are eating too much of the wrong foods. The supplement I am specifically talking about is an Omega 3 which comes from fish oils – that's the one we're going to be talking about today. The reason people aren't getting enough omega 3s is they're eating too many omega 6, it skews with the balance of the omega 6 and omega 3 ratio. Way, way back in our ancestors past and everything, we used to eat a lot more fish and things that had omega 3s in it. Now we eat a lot of meat products and things like oils and all the processed foods so that pushes the omega 6 ratio. So the ratio you want to have is about 4:1. Right now most people are eating a 20:1 or 40:1. So, not getting nearly enough omega 3s and getting way to omega 6's.
The reason this causes the problem is the omega 6 is causing the inflammation in the body, they cause restriction of the blood vessels, they cause coagulation in the blood, they cause restriction in the airways and they cause the pain in the joints where the omega 3s do the complete opposite. They are anti-inflammatory, they are anti coagulants, they increase the airway pathways in the body and they eliminate pain. So you want to get that ratio closer to the normal level and you may say to yourself "Hey, I eat fish you know I eat fish all the time." Ask yourself this question:
Have you eaten fish today?
Did you eat fish yesterday, or last week, or anytime in this past month, and how much?
Because the amount of fish that you actually have to consume to get that proper amount of omega 3s is about 3lbs. Each serving of fish is about 250-500mg of omega 3s. You need several grams of omega 3s a day to get the benefits.
So the benefits of consuming omega 3 supplements are going to be like I spoke earlier:
A decrease in joint pain and joint inflammation
Increase in fat burning and your metabolism
How does it occurs is omega 3s cause a turn on a particular part in the body called peroxisomes within your cells. The peroxisomes, they digest the fat and they break down the fat differently from other different parts of the body, different cells in the body. So the omega 3s activate the peroxisomes. This increases the amount of heat that is release in the body by 30-40%. More heat being released means the metabolism is working even harder and also reduces the amount of energy that is actually produced by fat breakdown. This is actually beneficial for you because if less energy is being produced for each gram of fat that is being broken down. Your body has to actually break down more fat to get the required energy for the activity you're trying to do so it actually burns more fat with the activation from the omega 3s.
The supplement that we have here at EarthFIT is the AdvoCare OmegaPlex. This product, it has a maintenance dosage of 2 soft gels and this is going to give you a maintenance just for optimum health. However, if you want the fat burning benefits and the anti-inflammation benefits that will help decrease the pain in the shoulders you are currently having, decrease the pain in your back, your hips, your knees, eliminate all types of inflammation in the body and increase the fat burning, you want a minimum of 3 grams of omega 3s. The OmegaPlex that I have here it has per serving which is the 2 soft gels 1 gram of omega 3 so you need 6 softgels to get the optimum benefits, the anti-inflammatory and the fat burning benefits. So 6 soft gels is going to give you 3 grams and that's the minimum dosage required to get all the benefits from omega 3s."
---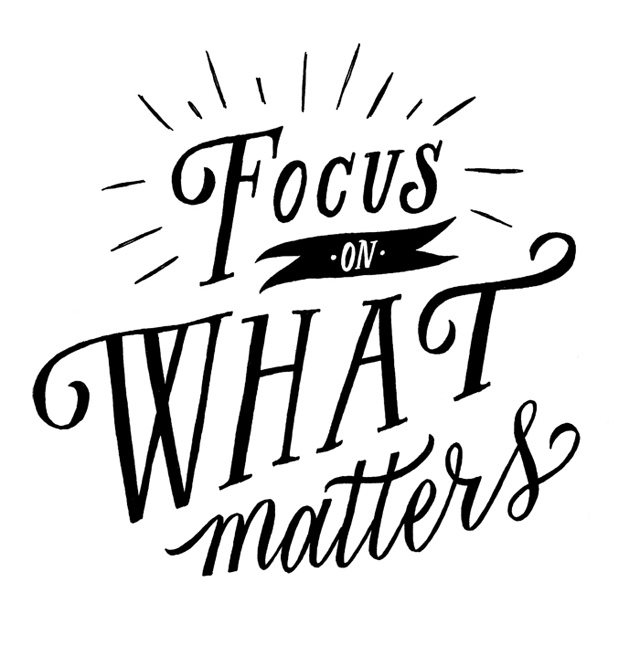 Most people lose sight of their fitness and fat loss goals entirely this month, only to have a rude awakening when their clothes are snug come January.
It's really no wonder most people gain weight during the holidays.
Want to sidestep those holiday pounds? We're here to be your voice of reason and to make sure that you don't forget your goal. Stay fit this holiday season with these 3 steps: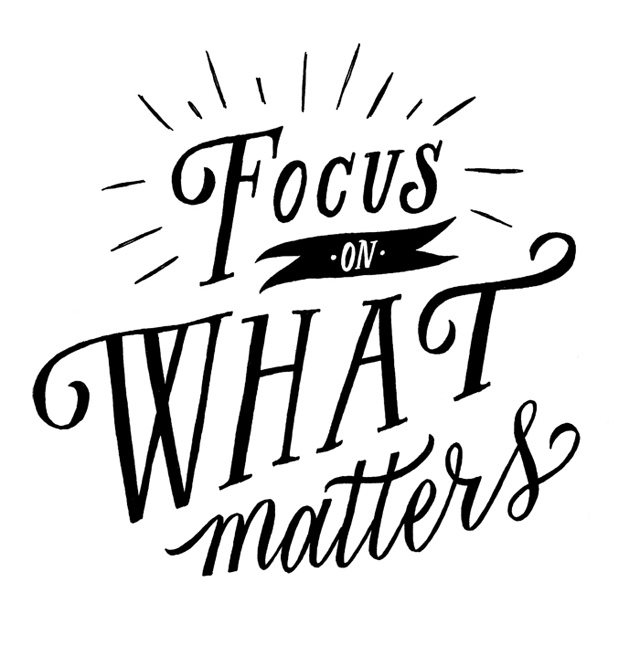 Step #1: Get Re-Focused
The focus in so many of our holiday traditions is on food. This holiday season try to re-focus your attention away from food and back on to what's really important—friends, family, giving, and religious traditions. Stay focused on the reason for the season rather than the plate full of hors d'oeuvres in front of you.
It's important that you don't lose sight of your dieting goals. Remind yourself of all the progress that you've made. Keep your goals in the forefront of your mind. Be aware that the holidays can be a time of emotional eating. Sometimes stress, family conflict, or even depression can be triggered. If this happens to you, try to address the root of your problems with solutions other than food or drink.
It's important to use strategy when approaching the many celebrations held this time of year. With night after night of parties and events, you'll need to pace yourself in order to keep your diet on track.
The most obvious, and effective strategy is to not arrive at the party hungry. Instead, eat a small low-calorie snack ahead of time to prevent overeating. When it's time for extreme measures, wear tight-fitting clothes around your waist so there's not much room for expansion!
Another idea is to chew gum before and after a meal, so you won't be tempted to overindulge in appetizers and desserts. During the party, don't stand right next to the food table, instead keep a safe distance. And before you get a plate of food, choose your selections wisely. Use a small plate instead of a large dinner plate and don't go back for seconds!
Another important strategy is figuring out how to get in the gym between parties. Finding room in your busy holiday schedule for Beaufort exercise will help you fight off the extra weight trying to attach itself to your midsection and rear.
We're not suggesting that you deprive yourself of all the foods you love, as this will likely lead to a spurge that ruins all your good intentions. Be smart about what you choose to eat. Enjoy the goodness of the season, but in moderation. Trim calories where you can by limiting your trimmings-cheeses, gravy, sauces, creams, and nuts.
Some of your favorite indulgences may only come around this time of year. This may cause you to want to overindulge before it's too late. Instead of stuffing yourself, survey what foods are available and make your choices. Indulge in your favorites and leave the everyday dishes for another time. Only eat what you love, and don't just eat something because it's on the buffet.
Also, be sure to limit the amount of alcoholic beverages you drink. While you may not know it, they're filled with calories, too. Try alternating an alcoholic drink with a non-alcoholic drink.
Follow these simple tips, and you will avoid holiday weight gain this season and start 2014 off right!
Exercise is a huge part of the equation when it comes to achieving Beaufort weight loss and Beaufort weight management.
We're passionate about seeing our clients achieve results—without wasting time, energy and effort on mistakes. Call or email today to get started on our best available Beaufort fitness program.
Ian Hart is a Body-Mind Transformation expert, the creator of EarthFIT Training Systems, co-creator of BACK PAIN RELIEF4LIFE, and founder of BEAUFORTPERSONALTRAINING.COM and MYBACKPAINCOACH.COM. Ian and his team help people get into optimal shape in the safest, fastest and most effective way possible, using cutting edge science.
---

Mobility drills can be some of the most powerful exercises that you can do.
It is also one of the best things to include into a fitness routine warm up.
This will increase balance, proprioception, oxygen intake, spatial awareness
and improve your visual field. You may not think anything is so great about
all those benefits but the impact is profound, here's why:
Your brain isconstantly monitoring your environment for any threat to survival
and yourbrain can perceive many things as a threat which you are totally unconscious of.
Something as simple as not breathing properly will cause a huge threat to every function of your body.
When threat is reduced, you body functions betterand feels safer.
Essentially this routine will reduce perceived fear and improve
over all performance in everything in life especially exercise results. When you
increase proprioception or your body's awareness of itself in space, you will see
dramatic improvement in movement patterns, strength, balance, stability,
flexibility and mobility as well as reduced pain. This also translates into faster
fat loss and weight loss, reduced stress, better absorbtion of nutrients and better
brain function, meaning faster and clearer thoughts. The same holds true with
every other facet of how the brain perceives threats. The mobility drills are
designed to reduce all the possible threats that your brain might be perceiving.
Do this routine everyday and you definitely feel a major different in every aspect
of your life.
"Hey! What's going on? It's Ian Hart here from EarthFITtraining.com and today I am going to go through mobility exercises that will increase proprioception. So essentially what's that gonna do is make you feel safer in your environment. And also, it will reduce pain. If you do something like this – even 5-10 minutes a day, it would literally change your entire life. You'll have more awareness in space, you'll increase your visual perception and you'll also increase your breathing, which will reduce stress and threat to the body and allow your life to become better. So I'm gonna take you to every joint and we are going to do movements to every joint and it's going to loosen the whole body. One thing I want you to do while you're doing this is belly breathing. So breathing in and out through your belly. Here we go, we're gonna get started and follow me through we are going to get about 3 to 5 repetitions of each exercise.
Alright, here we go!
1. The neck
-Forward and backwards (3-5 reps)
-Turn side to side (3-5 reps)
-Lateral (3-5 reps)
-Turn, look down and across, each time try to move into a good stretch
-Look across, up and over, when you look up and across try to push your head up to the top and feel a good stretch all down your neck.
2. Shoulder Rotations
-Rolling your shoulders forward and backwards
-Shoulders up, full rotation
-1 arm, look at your fingertips, 3 rotations backwards and forward
-Circle up in the air and then go bigger and bigger
-Figure 8s: forward figure 8, look all the way back behind you and across the body. Change directions, think about the joint
-Switch arms, same Shoulder Rotation exercises
-Both arms: Forward big circles all the way around (3-4), then the backward direction. Cross the body raising your arms up each time and a little bit more
-Arms crossing the body, open up with palms facing forward and then crossing the body and, bring up a little bit higher
3. Chest
-Suck the chest in and out, push in and out
-Circle around, chest in and out
-Circle the elbows
-Wrist, bring the hands in and then out the other way loosen up the wrist,
-Reach to the ceiling as high as you can (3 reps)
4. Hips
-Tilt pelvis back and forth
-Side to side
-Combine two movements, tilt the body back and forth then switch back the other side (like a gyration).
-Rock the body down to the side (looks like your entire torso is forming a circle). And rotate. If you're dealing with back pain you may need to avoid this one.
4b. Hips
-Do small circle and each time getting bigger and bigger, forward circles and then move backwards (3 circles at least). The knee is slightly bent
-Figure 8, changing directions
-Switch legs, same exercise
-Lateral movement, same with other side
5. Knees
-Knee wag back and forth and then do circles on the knee, same thing on other leg
6. Ankles
-Step on 1 foot, press down (toes pointed down), turn the foot inward and turn the foot outward
-Switch legs, same exercise
-Circles with the toe (3 circles), then back with the other direction
-Figure 8 with the toes
-Switch, same exercise
So there you have it! That's total mobility from head to toe. You just loosened up your whole body. So that's perfect, the next thing you can do is a dynamic warm up before your workout, but if you just do this on a daily basis you will have better connection (mind body connection) with your body, you'll reduce injury, you'll increase performance and increase total body awareness, if you can tell, I'm slightly breathing a little bit heavier. You should focus on your breathing in the training. I was speaking so it's hard for me to focus but while you are doing those movements, you should be going <INHALE> <EXHALE>… you're gonna get more oxygen to the body and therefore increase performance, get more oxygen into the lungs – and going to feel better.
Alright, so this is Ian Hart with EarthFIT training. There you go, that's mobility exercises from head to toe. Go ahead and do that 5-10 minutes a day and you're gonna see how it changes your life and your performance."
Committed to your success,
Ian
P.S. We are going to start including some of these routines in the warm ups before training sessions at EarthFIT. I think you are really going to love the restults.
P.P.S. THe feedback from the Parasympathetic workout and seminar has been incredible. If you missed that and would be interested in us doing it again, please let us know. If we have enough people interested, we may do it again.
Ian Hart is a Body-Mind Transformation expert, the creator of EarthFIT Training Systems, co-creator of BACK PAIN RELIEF4LIFE, and founder of BEAUFORTPERSONALTRAINING.COM and MYBACKPAINCOACH.COM. Ian and his team help people get into optimal shape in the safest, fastest and most effective way possible, using cutting edge science.
---
EarthFIT is known for the best Beaufort Personal Trainers in the region. Not only are the Beaufort Personal Trainers good at fat loss, weight loss, toning and leaning. They also specialize in Back Pain Relief 4 Life, a program created by the trainers themselves. This particular program has helped many who had lost all hope for any sort of relief in their backs. In recent testimonials, clients have discussed their struggles with their back pain. They have tried a numerous amount of treatments. The Beaufort Personal Trainers work together as a team help their clients reach their absolute highest potential. Each workout is designed to strengthen muscles and burn the maximum amount of fat during each session.
Recently, the Beaufort Personal Trainers have created a program called the 6 Week Belly Fat Blast. During these six weeks the clients follow a restricted diet the trainers created specifically for this group. This program also offers unlimited training during the six week period. Clients can come as often as twice a day. The Beaufort Personal Trainers pride themselves on the results they provide their clients. At many gyms, many feel as though they are just another number.
At EarthFIT, they care about the goals each client has and makes it their mission to reach those goals. Weight loss is a very prominent goal among many of their clients. However, the Beaufort Personal Trainers don't set weight loss as their only goal. They want to increase the amount of lean muscle mass while decreasing the percentage of body fat. It is also very important to the trainers to help clients reach optimal mental and physical health so that the clients feel more confident and improve their overall self-esteem. A few problems many have while working out on their own are getting bored with their workouts, hitting a plateau, getting tired easily, etc.
The Beaufort Personal Trainers keep workouts positive and fun making it easier to complete each exercise. They offer a variety of workouts that change daily and weekly as well. Each workout is guaranteed to increase endurance and stamina as well as balance and mobility. Flexibility is also a major component while working out which the trainers also seek to improve with each individual. A common goal among most is to become more toned. Through the many strength training workouts performed each day, rapid results are seen immediately. A key point to losing weight and staying in shape is to maintain a healthy, fast metabolism. EarthFIT's team ensures a faster metabolism through their workouts and meal plans. Many feel discouraged while working out on their own. The Beaufort Personal Trainers are their clients biggest supporters because they strive to reach the goals each individual sets and encourages them constantly to do their best. They always want clients to leave their sessions feeling satisfied and happier because each time they leave EarthFIT they are closer to their goals.
---
Beaufort Personal Trainer – 20 minute Fat Burning Workout
"Alright so again, it's Ian Hart with EarthFIT and now we are going to get into the 20-minute workout, and before I get into that there's one that I wanted to explain to you that relates back to the first video that I was talking about where we went over the circle of body fat and the percent of the fat. So one thing – is it takes about 6 to 8 months and add on about 10 lbs. of muscle so if you haven't watched the first video, go back to it again and watch so you can understand what I am talking about now. So it takes 6 to 8 months generally to put on about 10 lbs. of muscle. Women put on about a quarter pound a week, men put on about half pound in a week and again this has to do with how you train and how you eat as well; so eating and training are very important.
So we want to put on that muscle mass to increase our metabolism; it permanently changes your metabolism. So the example I gave is a person with 30% body fat weighing 150 lbs. So this would be the "A Body" that would be the start of the body. You have to figure out where your A Body is by checking the weight and the percentage of the body fat. All right, so now we want to get to the "B Body". Remember it takes 6 to 8 months generally speaking to get there. But say in that time you train consistently 3x a week – remember you get burn in this type of program at least 500 calories per session so we're changing our metabolism that way, so continuously adding muscle. Say in 6 months we bring down your body fat to 22%. Okay so that's starting to get down into a good range and that is through eating properly and training properly, right? So you're at 150 and in that time let's say you dropped 15 lbs – so you get down to 135. Okay so you're 135 and again you can go as fast as you want, doing it properly by eating proper diet. But you gained 10 lbs. of muscle, so you lost 15 lbs here, but you gain 10 lbs. of muscle, so you actually lost 25 lbs. of fat. So even though you may have weighed 135 previously years ago, you're actually looking better, feeling  better, more energy at that weight now. So that's a very important part of the puzzle to get into where you wanted to be. So that just gives you glimpse into your future if you continue down the right road of training and eating properly.
Alright so now we're getting into a routine. It's going to be a full body fat burning and What you will need for this is just 2 dumbbells. It should be a good weight for you, for women a good weight would probably be 5 to 10 lbs. Men should be like 15 to 20 lbs. generally speaking and this depends on your current fitness level as well.
So what we're going to do here is 20-30 seconds of Step ups in between this circuit we are going to do. So it's going to be:
 – Squats 30s
– Row 30s
– Bicycle Abs 30s
– Push ups 30s
– Walking Lunges 30s
– Shoulder Press 30s
So that is going to be 1 full circuit. In between each of these, you are going to do Step ups. So I'm going to take you through this program, we are going to do 3 circuits. It's going to be 6 minutes per circuit so the training session is actually only about 18 minutes and that including your warm up, rounded up that would be 24-25 minutes. You want to get a good warm up before you do this it will help loosen up your body and there are many other reasons why you'd want to do a warm up. So now that you have a good understanding of where we're at, we're going to get into the studio and I'm going to show you how to do the training session. I hope you're ready,  Let's get started!" (Please see the workout video above)
Ian Hart is a Body-Mind Transformation expert, the creator of EarthFIT Training Systems, co-creator of BACK PAIN RELIEF4LIFE, and founder of BEAUFORTPERSONALTRAINING.COM and MYBACKPAINCOACH.COM. Ian and his team help people get into optimal shape in the safest, fastest and most effective way possible, using cutting edge science.
---
D.O.M.S Delayed Onset Muscle Soreness (EarthFIT Beaufort Personal Trainer)
Ian Hart is the owner of EarthFIT Personal Training facilities http://www.earthfittraining.com :Beaufort Personal Training teaches you about: Description of Delayed Onset Muscle Soreness (D.O.M.S) and recovery from it. A great recovery training program that is also great for core strength and back pain relief and prevention click here http://www.backpainrelief4life.com/
"Hey! What's going on? It's Ian Hart here at the EarthFIT Blog and what I am going to speak about today is DOMS. DOMS is an acronym for Delayed Onset Muscle Soreness and what that means is your body has a delay in when it gets sore from a workout.
So there are a lot of things happen when DOMS occurs, and I'm going to explain to you starting out as if you were beginner. The first time you train, your body is going to have microtrauma, there are going to be small tears and the muscle fibers and the body has to recover from that. So the first time it happens, your body is not used to it so there's going to be more soreness and there's going to be more trauma to the body and it happens during the Eccentric Motion which means the eccentric motion of any movement you do so if you do a squat it's on the downward movement, if you are doing a push up again it's on a downward movement. It's not during on the actual working phase of it.
So it happens about 24-48 hours after the workout. So if you workout on a Monday, it's going to be more intense on the Tuesday and Wednesday, sometimes wednesday is even more intense. So there's way to recover faster from it and the more you train, and the more frequently you train provided you are not overtraining, then the more your body adapts to the stimulus and the micro trauma to your body, and the faster it recovers, and the more you build lean muscle if you are eating properly and all those things which moves your metabolism, so on so forth…
So that's a good thing. We want to break down muscle because that's the only way we can build it back up. So that is the benefit of working out. So when you get sore remember that you are getting the benefit of it. Recovery – people always ask us when they are sore "Should I run the next day?", "I'm too sore I don't think I should run or I don't think I should workout". There's specific recovery training that you can do when you are sore and this is actually going to increase the rate of recovery and things like even just sitting in a sauna is actually going to help with recovery but in terms of a workout, doing like a light jog and some light exercises and stretching is going to increase the rate of recovery and here is why… You're going to get more blood flow and oxygen and nutrients to the muscles that are damaged or to the areas that are damaged.
And this also goes for not only DOMS for working out, this is actually for injuries too. So you get more oxygen, blood flow and nutrients and therefore it flushes out that lactic acid and the trash that is in the muscles that causes some of the soreness and then it helps repair the muscles even faster and that's why water and eating properly are so important and then when you do something like jogging, it's going to have more oxygen intake and then it transmits all throughout your body and Boom! you are faster on the next training session and then your body recovers so on so forth… So it is linked closely with the supercompensation video that we showed you and how everything works at that level. So again, this is Delayed Onset Muscle Soreness and if you have any questions about it and anything any comments, go ahead and leave one below."
---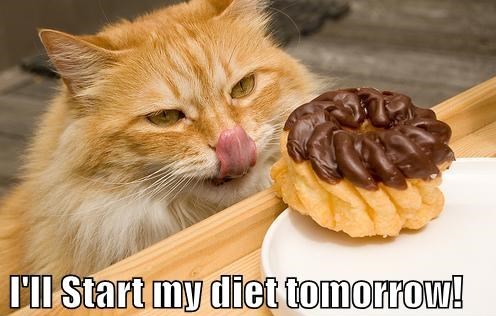 Do you find yourself waking up in the morning and still find yourself feeling fatigued? Do you often say to yourself, "I'll start tomorrow" when it comes to exercising and eating healthy?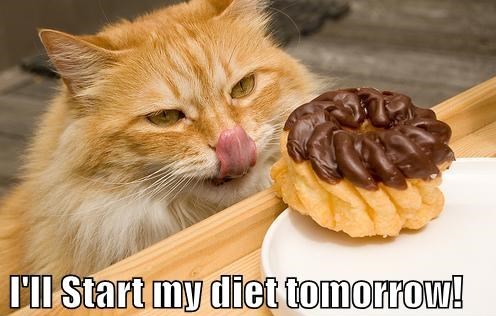 If so, we have found your solution…EarthFIT. It's okay to admit to yourself that sometimes you need a little help, everyone does. Beaufort Personal Training at EarthFIT is the key to changing your life. Everyone strives to be in shape to feel more confident, happier, to have more energy, etc. The trainers make it their mission to help you achieve these goals. Weight loss isn't easy, but the Beaufort Personal Trainers are dedicated to help you get into the best shape of your life. Direction and discipline are both two things that many people lack when training on their own. At EarthFIT, the trainers are your biggest supporters and will help keep you focused.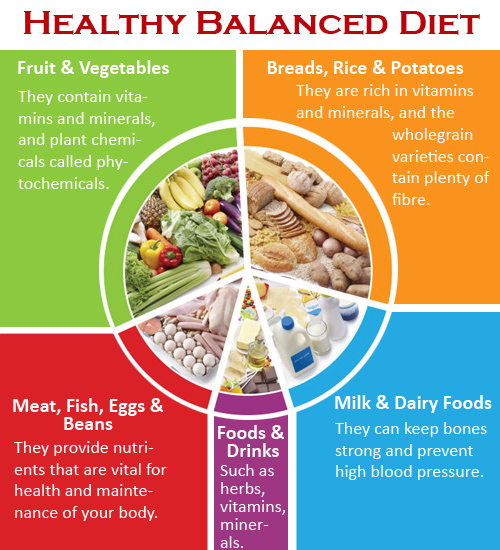 A healthy balanced diet is the key to weight loss and maintaining that weight loss once you're in shape. It is up to you to keep yourself in check when it comes to your eating. The Beaufort Personal Trainers will give you guidelines and meal plans, however, it is your decision whether you are willing to follow these guidelines. Everyone gets that awful pit in their stomach once they eat something they know is not good for them. The most important thing to remember before consuming your meal is that you, and only you, are in control of your intake. Practicing self-control and Beaufort Personal Training at EarthFIT…the perfect combination to getting in shape and staying healthy. Whether getting in shape means having more energy to play with your children, being more confident or fitting into those jeans you wore when you were your healthiest, these trainers will get you to where you want to be both physically and mentally. The real question is…are you ready to change your life completely? EarthFIT's clients are more than ready to get in shape and change their lives. After dedication and commitment to reaching their goals, the clients of EarthFIT have seen themselves completely transform into the body they've always dreamt of. We asked one of EarthFIT's clients Brett how his life has changed since he began training with the Beaufort Personal Trainers. He replied enthusiastically, "At EarthFIT I've been here about a little bit over a month – a month and a week maybe – and I've lost about 24lbs. Before EarthFIT, I was 23 lbs. overweight but I've lost about 2-3 waist sizes on my pants and I feel totally different way better a lot more energy during the day. I've heard a lot of good facts about the workout or thing here, my Mom and Dad working out, they have lost a lot of weight too and the diet's unbelievable that they have for us. Strongly recommended to anybody who wants to lose a good amount of weight in about a month or two." We also spoke to another client, Doug, who responded confidently, "I feel better, my nutrition is better, my health is better. So a lot has changed. While life still goes on, the health benefits of the program have been tremendous. Specifically, the results I achieved have been increased energy, quickly actually my wife particularly noticed some muscle that I didn't noticed before. Um… weight loss, but more so the energy level that I have has increased and able to get more done during the day. And at a point in the program where I'm really looking forward to coming in an exercising and even exercising on my off days." Everyone joins gyms hoping to eventually see results. At EarthFIT, their clients are guaranteed to see results immediately and reach their goals in the healthiest, quickest of ways. If you're ready to get results and change your life, EarthFIT is ready for you.
---