Hey EF Fam,
Below is one of my favorite soup recipes that I found from Jordan Rubin the creator of Garden of life. Bone broth is a powerful stuff for healing and health. livingwaterhealthandwellness.com
"says Yes, chicken bones contain incredible healing properties that are only released when slow simmered for many, many hours (usually at least 12). The gelatin that is released from the bones and cartilage of the chicken bones and parts is incredibly nourishing to our own bones and cartilage. It can also have a profound effect on the immune system and the digestive tract (which largely controls the immune system). Bone broth is rich in several amino acids that aid the immune system and the digestive system in many ways. I won't go into great detail about these today, but for an extensive look at their effect on the body, visit this article at The Nourishing Gormet. "
Here is the recipe and it will Yield: 6-10 servings. Sometime I make double the amount and eat it for the week.
Ingredients:
1 whole chicken (free range, pastured, or organic chicken)
3–4 quarts cold filtered water
1 tablespoon raw apple cider vinegar
4 medium sized onion, coarsely chopped
8 carrots, peeled and coarsely chopped
6 celery stalks, coarsely chopped
2–4 zucchinis
4–6 tablespoons of extra virgin coconut oil
1 bunch parsley
5 garlic cloves
4 inches grated ginger
2–4 tablespoons Celtic sea salt
Directions:
"If you are using a whole chicken, remove fat glands and the gizzards from the cavity. By all means, use chicken feet if you can find them: they are full of gelatin. (Jewish folklore considers the addition of chicken feet the secret to successful broth.) Place chicken or chicken pieces in a large stainless steel pot with the water, vinegar, and all vegetables except parsley. Bring to a boil and remove scum that rises to the top. Cover and cook for 12 to 24 hours. The longer you cook the stock, the richer and more flavorful the stock will be. About five minutes before finishing the stock, add parsley. This will impart additional mineral ions to the broth. Remove from heat and take out the chicken. Let cool and remove chicken meat from the carcass. Reserve for other uses such as chicken salads, enchiladas, sandwiches, or curries. (The skin and smaller bones, which will be very soft, may be given to your dog or cat.) Strain the stock into a large bowl and reserve in your refrigerator for use as a base for other soups."
---
---
---
---
---
Hey EF Fam,
The last email should have gotten the message across about the importance of gut health. The great news about all this is that gut health can be improved fairly easily.
It comes down to diet and nutrition. Today's foods are ladened with:
Preservatives,
Additives,
GMO's,
Antibiotics,
Gluten,
Pesticides,
Sugars and artificial sweeteners
Sugar substitutes, and
Other chemicals
that absolutely wreak havoc on not only gut health but our overall feeling and well-being.
Also, so many people are treated with medication that destroys gut health and only mask the symptoms of what the meds are supposed to be fixing.
To qoute Dr. Natasha Campbell-McBride, a Russian-trained neurologist with a medical practice in the UK:
"The trouble is that in our modern society, we live in a world where a growing proportion of the population damaged gut flora, because they have been exposed to repeated courses of antibiotics; women are taking contraceptive pills, which damage the gut flora quite profoundly, or any other prescriptive long-term medication. People are taking in toxic substances through their food and drink, and other… environmental influences damage the composition of their gut flora.

As a result, when they are exposed to mercury, lead, other toxic metals, or other toxic substances in the environment, their gut flora is unable to chelate it, and cannot remove it.

It floods into their bloodstream, and settles in the body. Unfortunately, toxic metals have a particular affinity for fatty tissues in the body, so they get stored in the brain, spine, and in the rest of the nervous system. They also target your bone marrow and the rest of the high fat organs in the body… Of course, when they're stored in there, they would cause leukemia, lymphoma, other immune abnormalities, and other problems… "
Your gut health is directly connected with your mental well-being and mood. In fact probiotics are much more powerful anti-depressants than over-the-counter meds with no side effects. Your gut has been called the second brain…
Dr. Mcbride states,"In terms of Gut and Psychology Syndrome, we are talking about the functioning of the brain of the person," Dr. McBride explains. "Any dysfunction of the brain is usually connected to what's going on in the digestive system. In Gut and Physiology Syndrome, we're talking about the functioning of the rest of the body. Hippocrates… made a statement that all diseases begin in the gut. The more we learn now with all our modern scientific tools, the more we realize just how correct he was."
This brings me to my first solution:
Increase your probiotic intake. Pro-biotic means "for life"…
Probiotics stimulate the growth of good microbes. You will know your gut is out of balance when you intake pro-biotics for the first time and have a healing reaction like:
diarrhea,
cramps,
gas, and
bloating
This is because there is a war going on in your gut, the good vs the bad microbes and the healing process means you are purging the evils of bad microbes and allowing your body to restore balance and heal.
You can purchase probiotics at the store, but nothing will comes close to restoring your gut health better than organic raw fermented foods like:
kim-chi
sauerkraut
kefir (coconut milk or raw grass fed milk)
fermented soy (Miso or Tempeh)
Kombucha
Secondly, we want to eliminate all the foods that promote and feed the bad bacteria like the ones listed above and then eat pre-boitics which are foods that stimulate good bacteria growth, like:
Raw chicory root
Raw Jerusalem artichoke
Raw dandelion greens
Raw garlic
Raw leek
Raw onion
Cooked onion
Raw banana
List taken from http://www.marksdailyapple.com/prebiotics/#ixzz2saTpJuYS
Because rebalancing the gut flora is something that anyone and everyone can benefit from we are launching a 21-Day Detox program in the near future. Be on the look out for more info
shortly!
Committed to your health,
Ian
P.S. The 21 Day Detox will be offered to both current EFers and Non-EFers. If you know a non-EFer who may be interested in joining the 21 Day Detox, make sure they respond quickly as we are only opening a few spots since we only have a few spots left open for training total.
Ian Hart is a Body-Mind Transformation expert, the creator of EarthFIT Training Systems, co-creator of BACK PAIN RELIEF4LIFE, and founder of BEAUFORTPERSONALTRAINING.COM and MYBACKPAINCOACH.COM. Ian and his team help people get into optimal shape in the safest, fastest and most effective way possible, using cutting edge science.
---
Health and fitness have not always been part of my life before I became a Beaufort Personal Trainer, as a kid I never played any sports and while my parents ate better than most of the population, it still was not great (Don't get me started on what my grandparents fed me!). What changed was that about 10 years ago, my parents decided to start eating healthier and buying organic foods, and while I complained because I could no longer have Honey Bunches of Oats in the morning, I started feeling better and my grades in school went up. I was interested in why I was feeling better and had better grades, so being the nerd I am and having Google at my finger tips I started doing my own research. After reading tons of articles, I became obsessed with the health benefits of tea and really focused on learning more about the chemical found in green tea, EGCG. I was amazed at the research showing the anti-cancer and heart health benefits from green tea as well as the ability to increase fat burning (because every teenage boy wants that six pack). After tea, I became interested in holistic medicine and how different plants had medical properties. I bought a huge book on medicinal herbs and started learning as much as I could about herbal medicine.
Two years later, I was entering high school and since I was coming from a small private school (graduating class of 21 students) to a large public school. Since I did not know anyone in the new school, my parents made me sign up for cross country in the fall semester. Now before cross country, the most exercise I did was play around with my dad's weight set and trying to teach myself martial arts. So when I went to the first day of summer practice and ran three miles and lifted, it was a huge shock to my system. But I liked it and was hooked on exercise. Soon after came my interest in sports nutrition to help me improve my performance, especially the post workout window to increase protein synthesis. I also got my first exercise physiology lessons from my cross country coach when he talked about different muscle fiber types and mitochondrial density, which amazed me!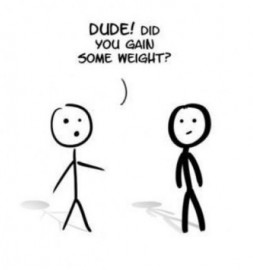 Fast forward two more years, it was the end of my sophomore year of track season. I was burned out, over trained and on the verge of injury, sick, had no self-esteem, and was tired of people calling me skinny. So I did something about it, I quit distance running and took up weightlifting. I wanted to be big, strong, fast, and powerful not slow and weak like I was. After three months of lifting, I gained over 10 lbs of muscle and dropped to sub 10% body fat. But I was not satisfied and wanted to look like the fitness model Julien Greaux. Around this time was when I spent (aka wasted) a ton of money on supplements that were supposed to help with building muscle. Since the supplements were not giving me the results I wanted, I took a hard look at my diet and my training and compared it to how top strength coaches, powerlifters, and bodybuilders were training and started to make changes. The more I learned on my own, the better results I got so I kept on reading. I was also inspired by many of these people, and decided that I wanted to go into fitness modeling one day to inspire others to get into health and fitness.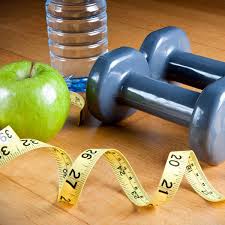 Later that year, I was looking at colleges and had no idea what I wanted to do at first, I didn't think to be a Beaufort Personal Trainer on the spot and, all I knew is that I wanted to help people. Then I found the major called exercise science. Bingo! I knew right away what I was going to be majoring in! I was already obsessed with learning about exercise and nutrition and I helped a ton of my friends out with working out and dieting so why not do it for a living? And off to Bloomsburg University of Pennsylvania I went! I decided not to compete in track anymore in college and focus on powerlifting and bodybuilding since I was burned out from running in circles and having permanent shin splints.
Funny thing about college though, isn't that the place where you go to learn all of this information that you do not know and become super smart? I thought I was going to learn a ton of new information to help me out my freshman year, but I got stuck in a bunch of worthless general education classes designed to make you a more "well-rounded person." What about sophomore year? Nope, didn't learn much. Junior or senior year? Nope, not from classes at least. Pretty much everything I learned was not going to apply to me in strength and conditioning/personal training and anything that was relevant I already learned from books I owned or from articles I read.
However, college did allow me to become the strength and conditioning coach for the Bloomsburg University Women's Basketball team and work as a personal trainer in the Bloomsburg University Recreation Center. I also did a strength and conditioning internship at Bucknell University with Jerry Shreck the last semester of my senior year. These experiences really expanded my knowledge of strength and conditioning! I also sucked it up and decided it was time to start my fitness modeling career.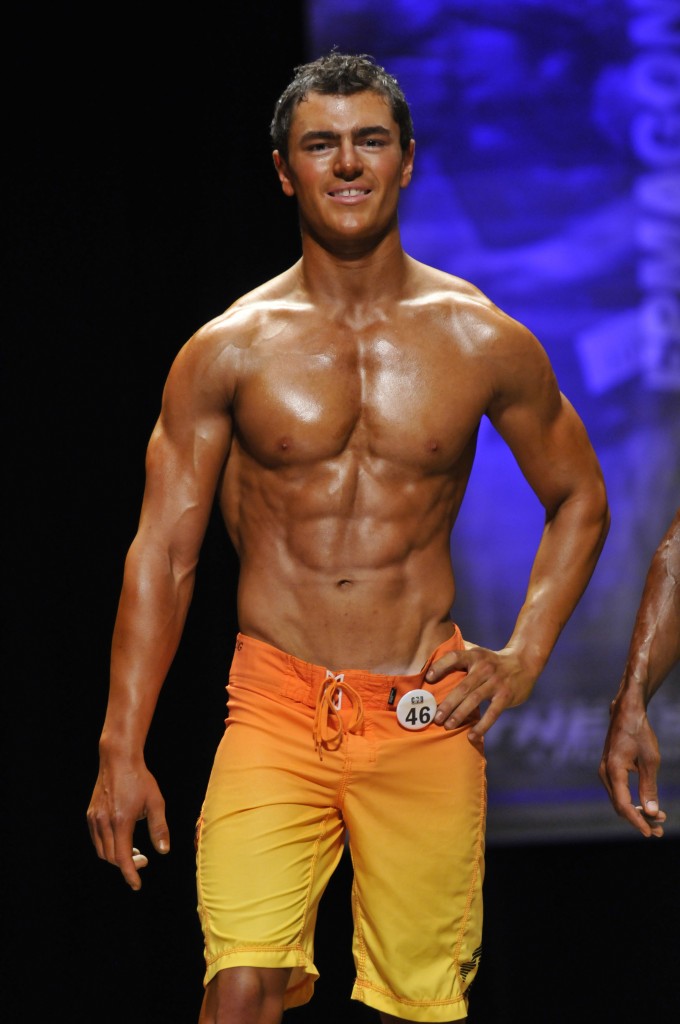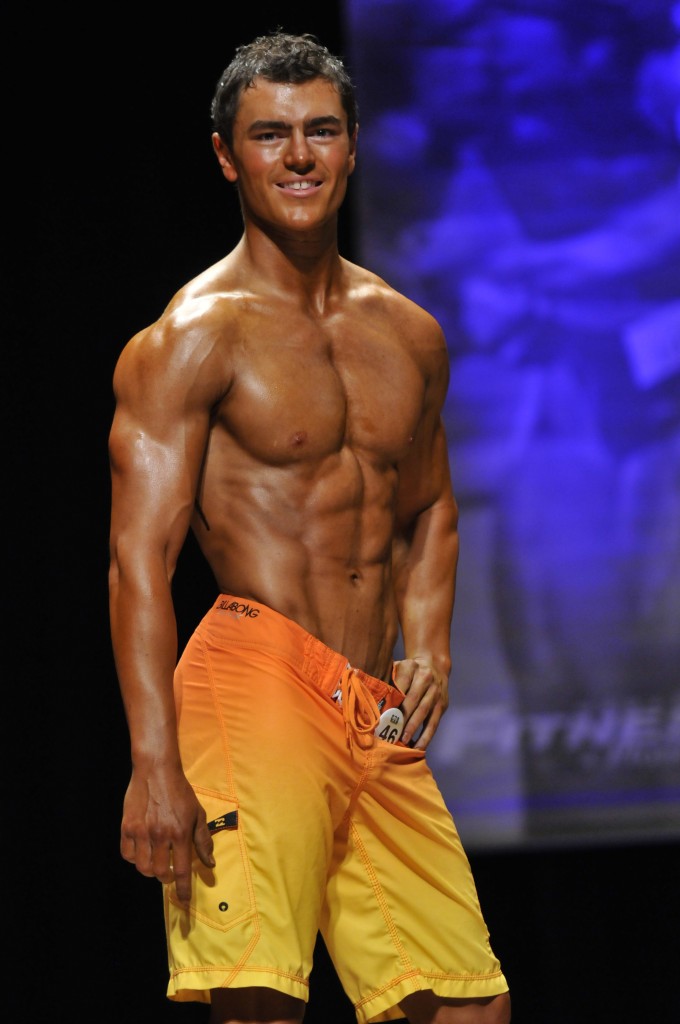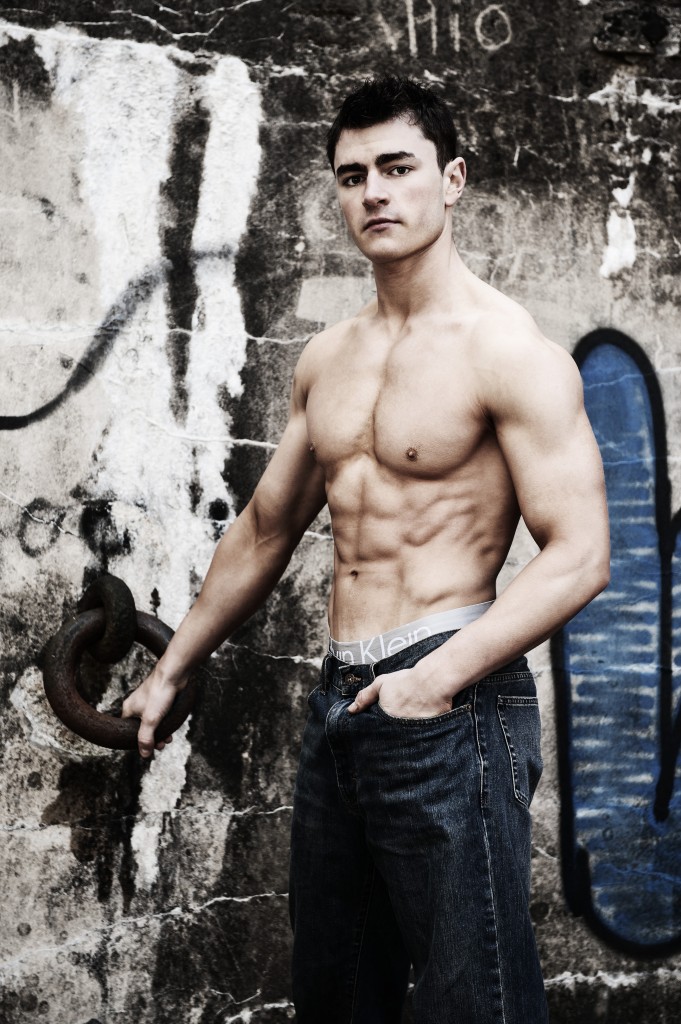 For those of you that do not follow bodybuilding, there is a new category called men's physique which wants the fitness cover model look, not the Incredible Hulk look. I signed up for my first men's physique competition with a natural organization and did a photo shoot with an armature photographer the day after. I fell in love with competing and signed up for another competition later that year where I took seconds place. Then I did a professional photo shoot with my girlfriend in Baltimore. Recently, I took third place at the NPC Delaware Open and qualified for Nationals!
That's my story in a nutshell. I got started learning and working out fairly young and have never stopped since then. Now I am preparing for my next competition which will be in May in Charleston, SC!
–Coach Chris
---